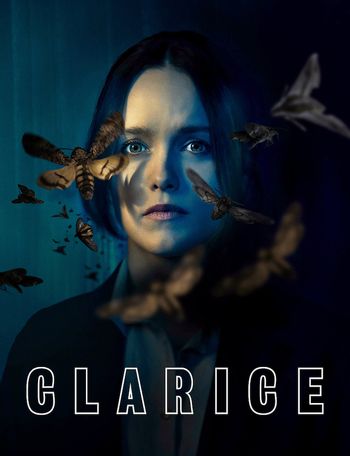 Krendler: People find a way to heal old wounds.
Clarice: Even if it's the wrong way, sir?
Clarice is a 2021 thriller series created by Alex Kurtzman and Jenny Lumet and airing on CBS. It is a sequel series to The Silence of the Lambs and stars Rebecca Breeds, Michael Cudlitz, and Kal Penn.
One year after stopping Buffalo Bill's killing spree, FBI Agent Clarice Starling has been hiding in the Behavioral Sciences Unit's basement and trying to cover up her PTSD. However, fate has other plans for her, as new Attorney General Ruth Martin - the mother of Catherine Martin, the girl Starling saved - assigns Clarice to a new task force to track down a potential serial killer.
---
Clarice contains examples of:
---
"What do you do with all your rage, Clarice?"