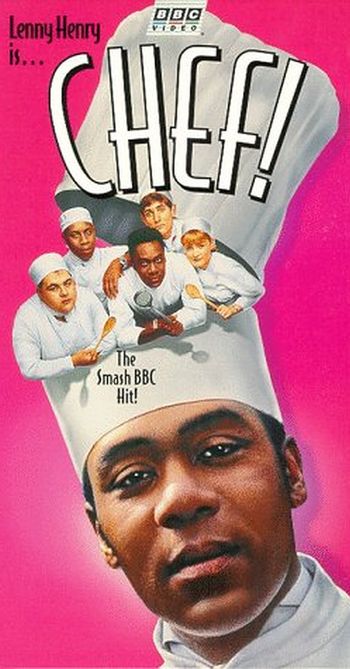 "See, in life, Piers, different people want different things. Some want large fortunes, some want carnal knowledge of vast number of the opposite, or indeed their own sex, and some want to write down the numbers of all the British rail diesel locomotives currently in service.
Chacun a son goût
. Me, my single aim in life is to send the finest, best presented food through that door there. That's it! And if it's at the cost of a few human lives, well, that's fine by me."
— Gareth Blackstock, Chef! (episode 1)
Chef!, a British comedy TV show that ran from 1993 to 1996, concerns the life of famed English chef de cuisine Gareth Blackstock (Lenny Henry) as he attempts to maintain the prestigious Château Anglaise, the best French restaurant in England, while dealing with his tumultuous marriage. Gareth's rampaging rants and incessant insults provide much of the comedy for the show.
Only three characters have significant roles throughout the show's three series run:
Gareth, the star;
Everton, an apprentice chef and frequent target of Gareth's abuse; and
Janice, Gareth's wife who has to deal with his issues every day.
Other characters appeared for shorter durations:
Gustav (series 2 and 3), a once highly regarded chef who declined due to a drinking problem
Lucinda (series 1), the sous chef—directly subordinate to Gareth—who, despite her petite size, is sometimes shown to have a bite whereas Gareth has a bark
---
This series contains examples of:
---