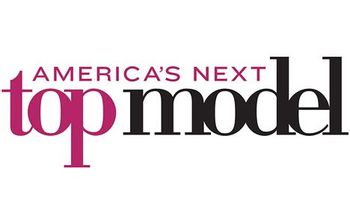 "You wanna be on top?"
America's Next Top Model is a reality show hosted and created by Tyra Banks in which 10-16 young women (and men starting in cycle 20) compete against each other in modeling-related challenges and photo shoots.
Each episode usually begins with the contestants receiving training and then undergoing a challenge in an area concurrent with the week's theme such as runway walking, posing, acting, or going to castings. The second half of the episode is usually dedicated to a photoshoot.
At the end of each episode, the contestants' performance is critiqued by a panel of fashion industry experts, including host Tyra Banks. One or two contestants is/are eliminated every week until the grand finale when the winner is handed the title of America's Next Top Model.
The prizes vary slightly with each cycle, but generally, it's a contract with a model management agency (such as Wilhelmina, IMG Models, Ford, Elite, LA/NY, NEXT), a cosmetics campaign with a major brand (such as Revlon, Sephora, Covergirl, Sephora, Smashbox, Rimmel), and a spread and/or cover in a Fashion Magazine (such as Marie Claire, Jane, Elle, Seventeen, Vogue Italia, Nylon, Paper Magazine).
The American version of the show debuted in 2003 and has run for 24 cycles, including one All Stars cycle. Previous winners are Adrianne Curry (Cycle 1), Yoanna House (Cycle 2), Eva Pigford (Cycle 3), Naima Mora (Cycle 4), Nicole Linkletter (Cycle 5), Danielle Evans (Cycle 6), CariDee English (Cycle 7), Jaslene Gonzalez (Cycle 8), Saleisha Stowers (Cycle 9), Whitney Thompson (Cycle 10), McKey Sullivan (Cycle 11), Teyona Anderson (Cycle 12), Nicole Fox (Cycle 13), Krista White (Cycle 14), Ann Ward (Cycle 15), Brittani Kline (Cycle 16), Sophie Summer (Cycle 18), Laura James (Cycle 19), Jourdan Miller (Cycle 20), Keith Carlos (Cycle 21), Nyle DiMarco (Cycle 22), India Gants (Cycle 23), and Kyla Coleman (Cycle 24). Cycle 17, the All Stars Cycle, was won by Cycle 5 contestant Lisa D'Amato.
Though Cycle 22 was intended to be ANTM's last, it was uncanceled by VH1 for Cycle 23 to be hosted by Rita Ora. Banks returned as host for Cycle 24, the last Cycle as of 2021. Though Tyra has expressed interested in at least one more season, there's been no word on cancelation or renewal from VH1.
The format has been replicated in many other countries, including Britain, Canada, and Australia, amongst others.
---
America's Next Trope Model:
---