A Game of Conspiracy, Transhumanism, Office Politics, and Self-Sabotage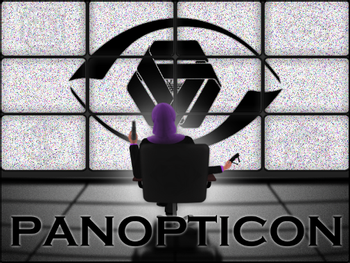 Panopticon Quest
is a Mage: The Ascension quest currently running on the Sufficient Velocity Dot Com forum. It follows Jamelia Belltower, a veteran New World Order spy who has just taken over as Director of a small Construct, and her newly acquired team of cross-Convention misfits. Pretty soon, they find that a seemingly simple mission to recover some stolen artifacts and disrupt the smuggling activity by Reality Terrorists is more than it seems as they keep running into Panopticon, a secretive unit that somehow has recent, valid orders from the long-lost leadership of the Technocratic Union...
The quest is run by MJ12 Commando
.
Beware possible unmarked spoilers for Mage canon!
---
Panopticon Quest provides examples of:
---