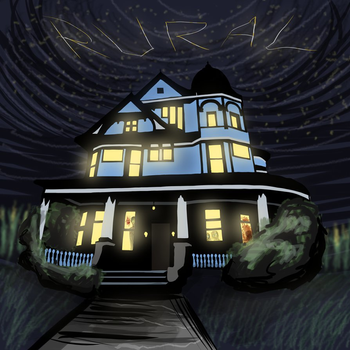 Welcome to Carlsville.
The small town of Carlsville in the state of Wisconsin seems ordinary enough on the surface: a quiet rural neighbourhood, and a happy community. However, this is only the surface layer to Carlsville, for not only do the little town and its surrounding areas play host to a variety of creatures of the night, but it also contains the headquarters of the Rural division of The Cardians Syndicate, who protect the innocent everyday human from the horrors that walk among them, no matter the cost or the method.
A town-wide curfew is in effect, due to what wanders the town at night. The townspeople are forbidden from going to the cornfields on the border of Carlsville, and the abandoned orphanage too. This charade has been kept up by the Cardians for some time, with a great deal of success.
But a new problem has arisen: random people have begun appearing in the town from across the United States, as if seamlessly pulled through space, after their own encounters with the supernatural. The worst part is, the Cardians seem to have no idea what is causing this.
After ending up in Carlsville and saved by the Cardians in varying circumstances, six people find themselves roped into helping the syndicate, their former lives more or less forever and irrevocably changed.
What lies in store for the six? Only time will tell...
Character-specific tropes can be found here.
---
Cardians: Rural contains examples of:
"Go tell Aunt Rhody
Go tell Aunt Rhody
Go tell Aunt Rhody
That everybody's dead"