Changeling Boar Man:
I'm not a donkey...
Jordan:
DID I SAY YOU COULD TALK BACK TO ME YOU FUCKING DONKEY?!
— "Bad Cops in the Hedge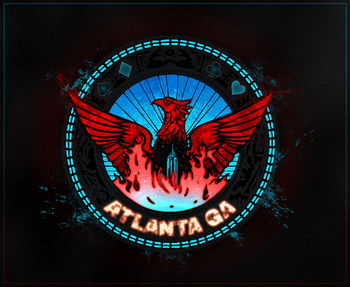 "Welcome to the backwoods, kids. As far as divisions go, we're in that awkward space between civilization and wilderness. Make no mistake though, it's busy down here what with us living in the middle of the second biggest crossroads on American soil.
— Augustus Guster, Ace of Spades
The Cardians are members of a global criminal organization named so after their ranking system, which divides members into suits and numbers. They fight against supernatural creatures and monsters in order to protect humanity, though their methods may not always be 'lawful'.
Its base is situated in an old plantation roughly two hours drive out from its namesake Atlanta.
The tutorials started in early April 2015, and is currently ongoing.
A character page can be found here.
---
This Roleplay provides examples of: