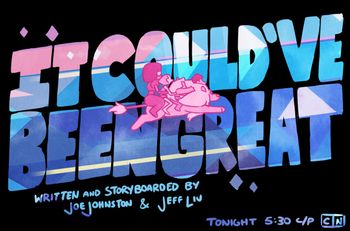 Life and death and love and birth
And peace and war on the planet Earth
With the Gem drill nearing completion, all that's left is finding the coordinates of the Cluster's location. To access it, the Gems hop on Lion's back for a trip to an ancient Diamond base on the moon. However, tensions grow between Peridot and the Crystal Gems when they discover the initial plans for Earth's colonization...
---
Tropes:
---