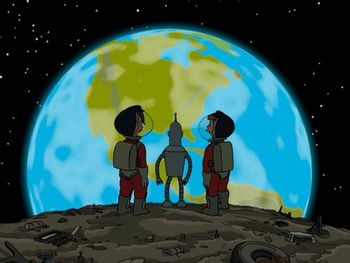 Mr. Bender's Wardrobe by Robotany 500
A giant asteroid composed entirely of garbage is hurtling towards Earth, and will land on New New York City! The Planet Express crew is roped into saving the day, and into the rivalry between Professor Farnsworth and Dr. Wernstrom.
Tropes
---
Wernstrom: I give this recap page the worst grade imaginable: An A minus minus!
---