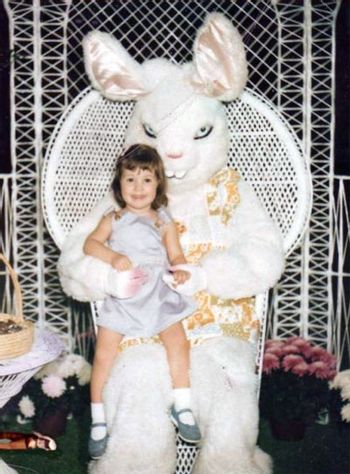 Onbedoeld Nachtmerriemateriaal verwijst naar dingen in media die mensen bang maken, terwijl ze nooit bedoeld waren om eng te zijn. Iets wat eigenlijk bedoeld was om lollig of plezant te zijn, is zo angstaanjagend dat het publiek er nachtmerries van krijgt. Het komt vooral voor in media voor kinderen of voor alle leeftijden, want kinderen worden (meestal) sneller bang dan volwassenen. Omdat horror echter subjectief is, kan Onbedoeld Nachtmerriemateriaal zowat overal voorkomen.
Kort gezegd: het was niet bedoeld om griezelig te zijn en is toch griezelig.
Onbedoeld Nachtmerriemateriaal kan onder andere het volgende zijn:
Poppen, animatronics, CGI-personages of personages gemaakt met klei-animatie die bedoeld waren om schattig te zijn maar eruit zien alsof ze uit de diepste krochten van de hel zijn gekropen.
Surrealistische animatie waardoor er heel wat onbedoelde horror kan ontstaan.
Overdreven slapstick-geweld, zoals een personage dat verpletterd wordt door een stoomwals en in een platte foto verandert. Jij vindt het misschien grappig, maar beeld je eens in dat je dit ziet als een letterlijk-denkende zesjarige.
Plotse wisselingen in medium tussen live-action, traditionele animatie, CGI, en/of klei-animatie, zeker als het plots gebeurt en net zo snel terug verandert.
Let's Meet the Meat, oftewel pratend voedsel dat op een verontrustende manier wordt voorgesteld.
Clowns, en niet per se die van de kwaadaardige variëteit.
Griezelig speelgoed.
Op The Onion A. V. Club kun je deze blogpost
vinden. Het is een uitstekende discussie over dit fenomeen en de mogelijke psychologische oorsprong ervan. Bezoek ook eens de website Kinder Trauma
— als je durft.
Contrasteer met Nightmare Retardant, Narm en Faux Horrific. Als het materiaal je misselijk maakt, dan heb je Nausea Fuel. Voor dingen die echt bedoeld zijn om eng te zijn (maar dan ook weer niet te eng) in media voor kinderen, zie Defanged Horrors. Vile Villain, Saccharine Show krijgen we wanneer de schurk dit veroorzaakt in een eerder luchtige show waarin men zo'n personage niet zou verwachten. Als het alleen achteraf gezien eng is, dan hebben we Koelkasthorror.
Gerelateerd: Uncanny Valley
---
[Engels:
Accidental Nightmare Fuel
]