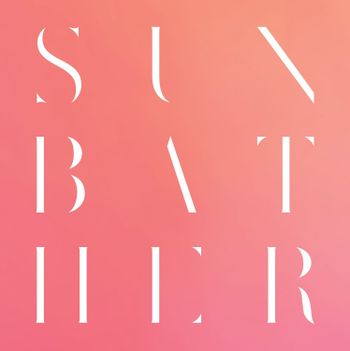 It's 5 A.M...and my heart flourishes at each passing moment.
Always and forever.
Sunbather is the second studio album by American Blackgaze band Deafheaven, released on June 11, 2013. Recorded in five days, Sunbather marks the moment where Deafheaven fine-tuned their recent adoptions of Shoegazing and Post-Rock within their songwriting, first seen on their debut Roads to Judah. This is reflected in both the sound and length of the album - the total runtime is over an hour long with just seven tracks. Lyrically, Sunbather is meant to be a Concept Album regarding "the profound sadness found in the quest for one's personal perfection... serving as an artistic lucid dream of warmth despite the stinging pain of life's cruel idealism". Samples featured on this album, such as guitarist Kerry McCoy buying drugs, help compound this further.
Critically, Sunbather was a success by every definition of the word. At 92/100, Metacritic named it as the most critically acclaimed album of the year - the first metal record to ever do so. Sunbather is also credited with bringing blackgaze to the forefront (well, as much as it really could be). However, upon release, this album proved to be polarizing: black metal purists, without hesitation, denounced it as a mainstream-friendly monstrosity with influences that had no right to mix with each other. Others raved over it, and Deafheaven's popularity spiked to the point that they would play at festivals that were otherwise very minimal with their metal acts. In certain crowds, bringing up Sunbather could trigger major arguments. As the decade wore to a close, however, reception amongst those who rejected it began to improve, with its legacy and impact on metal in the 2010s being undeniable.
---
Tracklist:
"Dream House" (9:15)
"Irresistible" (3:13)
"Sunbather" (10:17)
"Please Remember" (6:26)
"Vertigo" (14:37)
"Windows" (4:43)
"The Pecan Tree" (11:27)
---
Principal members:
George Clarke – vocals, piano
Kerry McCoy – guitars, bass guitar
Daniel Tracy – drums
---
We presume our tropes is what must be: