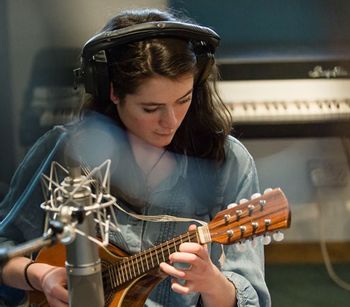 "I will not tolerate the sun no more."
Rachel Sermanni (born 7 November 1991) is a "folk-noir" artist from Strathspey, Scotland. Active since 2010, she has produced two studio albums as well as a live album and a number of extended plays, primarily under the equally Scottish indie label Middle Of Nowhere. note Which is something of a Meaningful Name when one considers how sparsely populated that area of Scotland is. She is known for her sparse and moody sound, smoky voice and bizarre, fairy-tale imagery in her lyrics, which are apparently inspired by her own dreams.
Her first album, Under Mountains, is much folkier than the second, ''Tied To The Moon,'' which has more of a rock flavor.
---
This creator's work has examples of: