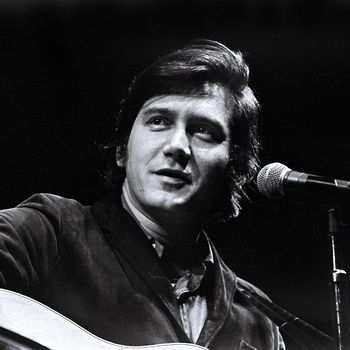 "One good song with a message can bring a point more deeply to more people than a thousand rallies."
—Phil Ochs
Philip David "Phil" Ochs (December 19, 1940 – April 9, 1976) was an American Singer-Songwriter, famous for his protest songs (or "topical songs", as he liked to call them).
He was the most active during The '60s, when he wrote hundreds of songs, covering many topics, such as The Vietnam War, the Civil Rights Movement and labor rights. After the events of 1968 (the assassinations of Martin Luther King Jr. and Robert F. Kennedy, the police riot in Chicago, and the election of Richard Nixon) he became increasingly disillusioned and depressed, eventually leading to severe mental illness which drove him to hang himself in 1976.
You can find the lyrics of his songs here
.
---
Studio album discography during Ochs' lifetime:
All the News That's Fit to Sing (1964)
I Ain't Marching Anymore (1965)
Pleasures of the Harbor (1967)
Tape from California (1968)
Rehearsals for Retirement (1969)
Greatest Hitsnote (1970)
Posthumous albums of unreleased studio material:
The Broadside Tapes 1 (1980)
A Toast to Those Who Are Gone (1986)
On My Way (1963 Demo Session) (2008)
Live album discography during Ochs' lifetime:
In Concert (1966)
Gunfight at Carnegie Hall (1974)
Posthumous live albums:
There and Now: Live in Vancouver 1968 (1990)
Live at Newport (recorded at the 1963, 1964 and 1966 Newport Folk Festivals) (1990)
Live Again! (recorded 1973) (2014)
Live In Montreal, 10/22/1966 (2017)
---
Tropes present in his life and work:
---