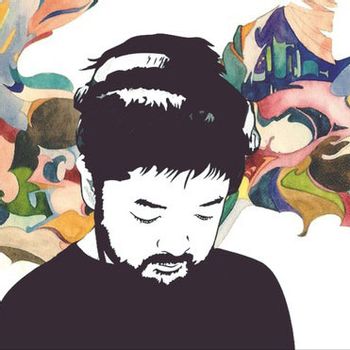 Nujabes (real name: Jun Seba, or 瀬葉 淳, February 7, 1974 – February 26, 2010) was a Japanese Hip-Hop producer and DJ who still stands to this day as one of the most highly celebrated producers of his time.
He is known as one of the forerunners of the jazz-based slant of the instrumental hip hop genre, with a distinctly mellow and soulful approach to beatmaking highly influenced by his atmospheric samples.
One of his main claims to fame is his extensive work on the soundtrack music of Samurai Champloo, creating its opening theme "Battlecry"
and its ending theme "Shiki no Uta,"
as well as many more songs on the two official soundtracks of the show (Departure and Impression).
Being a very private person, not much is known about his personal life. His career was cut short on February 26, 2010 when he was involved in a late-night traffic accident exiting the Shuto Expressway. About three weeks later on March 17, he was pronounced dead at a Shibuya Ward hospital after several failed revival attempts.
To make matters worse, he was working on his fifth studio work, Spiritual State, at the time of his passing. Understandably, those close to him didn't want to let the album fail to see the light of day, so the album was eventually finished and released posthumously at the end of 2011. At the time of Nujabes' passing, the "Luv(sic)" hexalogy
of songs made with rapper Shing02 was half-finished, and it was eventually completed.
His personal website can be found here.
Rest in beats.
---
Discography:
Sweet Sticky Thing (mixtape) (1998)
Hydeout Productions: 1st Collection (compilation) (2003)
Metaphorical Music (2003)
Samurai Champloo: Departure (2004)
Samurai Champloo: Impression (2004)
Modal Soul (2005)
Hydeout Productions: 2nd Collection (compilation) (2007)
Modal Soul Classics (compilation) (2008)
Mellow Beats, Friends, & Lovers (compilation) (2009)
Modal Soul Classics II (tribute album) (2010)
Spiritual State (2011; posthumous)
Luv(sic) Hexalogy (2015; posthumous, with with Shing02)
---
Nujabes provides examples of the following tropes:
---
And I drove the Chevy to the Levy
But the Levy was dry, singing "This will be the day that I die"