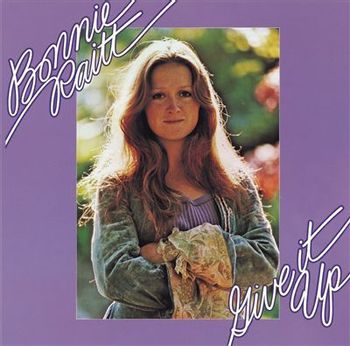 Bonnie Raitt's sophomore album, 'Give It Up begins in the folk-blues style of her debut before opening up into New Orleans-styled r&b, twenties-style jazz-blues, singer-songwriter soft-rock. A frequently-cited influence on the loosely-defined Americana genre, Give It Up is a contender for the guitarist's masterpiece despite disappointing commercial returns, uncured even after her 1990's breakout.
---
Tracklist:
Side One
"Give It Up Or Let Me Go" (4:28)
"Nothing Seems To Matter" (4:03)
"I Know" (3:51)
"If You Gotta Make A Fool Out Of Somebody" (2:54)
"Love Me Like A Man" (3:23)
Side Two
"Stayed Too Long At The Fair" (2:54)
"Under The Falling Sky" (3:38)
"You Got To Know How" (3:38)
"You Told Me Baby" (3:43)
"Love Has No Pride" (3:46)
---
Tropes have no pride, when I call out their names...