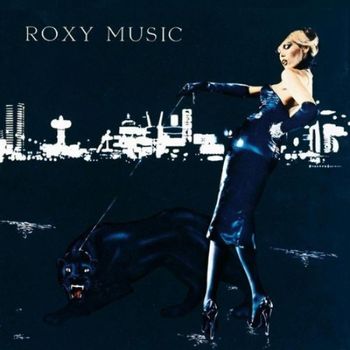 For Your Pleasure is the second studio album by Roxy Music, released in 1973. It is their second and last album made while Brian Eno was a member, after which he was dismissed by leader Bryan Ferry due to clashing egos and/or the One Steve Limit. The band's already eccentric approach to pop/rock song formats became even more experimental, and somewhat darker.
---
Tracklist:
Side One
"Do the Strand" (4:00)
"Beauty Queen" (4:35)
"Strictly Confidential" (3:42)
"Editions of You" (3:40)
"In Every Dream Home a Heartache" (4:25)
Side Two
"The Bogus Man" (9:22)
"Grey Lagoons" (4:11)
"For Your Pleasure" (6:58)
Personnel:
Bryan Ferry - lead vocals, piano, keyboards, harmonica
Phil Manzanera - guitar
Andy Mackay - saxophone, oboe, organ
Brian Eno - synthesizer, tapes, backing vocals
Paul Thompson - drums
John Porternote - bass
---
I blew up your body, but you troped my mind:
---
"You don't ask why..."