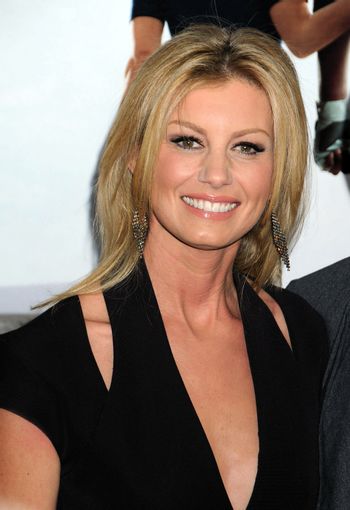 Audrey Faith McGraw (née Perry; born September 21, 1967), better known as Faith Hill, is a Country Music singer known as much for her own music as she is for her longterm marriage to Tim McGraw. Hill debuted in 1993 with the song "Wild One" from her album Take Me as I Am and remained a regular presence on the country music charts throughout the 1990s and into the early 2000s. Her biggest hits came in the latter half of the 1990s decade, including the McGraw duet "It's Your Love", as well as "This Kiss", "Breathe" and "The Way You Love Me", all of which crossed over to pop radio.
After a more pop and AC oriented crossover album, Faith returned to form in 2005 with Fireflies, which returned her to her more traditional country-pop sound. This album accounted for her last Number One hit in "Mississippi Girl" (co-written by John Rich of Big & Rich). She's been pretty much quiet after a couple flops from a Greatest Hits Album and a stray Christmas album, but finally returned in 2011 with the dud single "Come Home" (a OneRepublic cover). After that flopped, she tried again with "American Heart" in late 2012. She finally signed a joint deal with Tim, and the two released a duet album in 2017.
From 2006-2014 she provided the musical opening for NBC's Sunday Night Football telecasts.
---
Discography:
Take Me as I Am (1993)
It Matters to Me (1995)
Faith (1998)
Breathe (1999)
Cry (2002)
Fireflies (2005)
Joy to the World (2008)
The Rest of Our Life (duets album with Tim McGraw) (2017)
---
Tropes present:
---