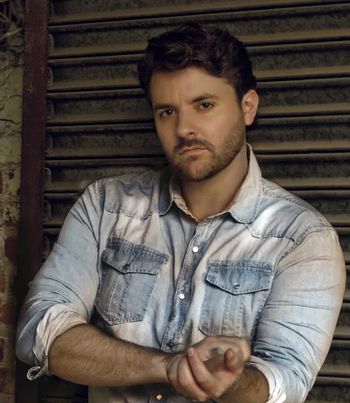 A Country Music singer from Murfreesboro, Tennessee.
Christopher Alan Young (June 12, 1985-) performed locally before getting his break on the CMT singing competition Nashville Star. This also resulted in a contract with RCA Records.
Although his debut album got some critical buzz, it sold horribly and the singles failed to crack the top 40. His third RCA single, "Voices", also bombed — but then came "Gettin' You Home (The Black Dress Song)", which sparked a string of five straight #1 hits on the country charts (including a rerelease of "Voices"). His next four RCA discs all achieved RIAA gold sales, along with further hits such as "Aw Naw", "I'm Comin' Over", "Think of You", "Sober Saturday Night", and "Losing Sleep".
While his first few albums showed him to have a neotraditionalist country bent replete with cowboy hat, his sound began to shift more toward pop and he lost the hat.
He is not to be confused with the film and television composer of the same name.
Albums
Chris Young (2006)
The Man I Want to Be (2009)
Neon (2011)
A.M. (2013)
I'm Comin' Over (2015)
It Must Be Christmas (2016)
Losing Sleep (2017)
Raised on Country (2020)
Famous Friends (2021)
Tropes present in his work:
---