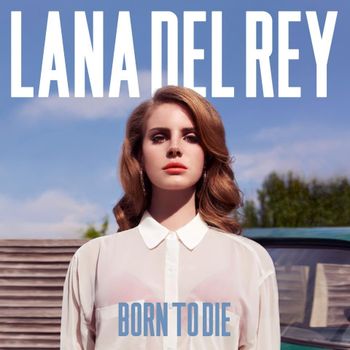 Born to Die
is the second studio album by singer-songwriter
Lana Del Rey
. Released in 2012, it saw massive success due to the surprising, widespread popularity of its lead single "Video Games";
seven
songs off of the album were later released as singles. It helped popularize the
Sadcore
and
Baroque Pop
genres, while some songs even delved into
Indie Pop
and
Alternative Hip Hop
territories.
The album enforced Del Rey's image as an amalgam of sultry women continually caught under the heel of opportunistic and even sadistic men. The songs can be mostly characterized as a testament to the dark side of the American Dream and the prices a woman pays while selling her body on the silver screen. Some songs reference Lolita and 1960s caricatures of Marilyn Monroe and Jackie Kennedy, who serve as examples of such tragic figures.
The album was controversial for this reason as well, with multiple feminists denouncing Del Rey's supposed glorification of female sexuality and servitude, and others criticizing its overproduction and the crooning slowness of her voice. Born to Die continues to remain both divisive and sexy, which accurately characterizes the singer herself.
An EP, Paradise, was released later that same year, before it was adjoined to the core album. Its tropes are listed here as well.
Tracklist (Deluxe Edition):
"Born to Die" (4:46)
"Off to the Races" (5:00)
"Blue Jeans" (3:30)
"Video Games" (4:42)
"Diet Mountain Dew" (3:43)
"National Anthem" (3:51)
"Dark Paradise" (4:03)
"Radio" (3:34)
"Carmen" (4:08)
"Million Dollar Man" (3:51)
"Summertime Sadness" (4:25)
"This Is What Makes Us Girls" (3:58)
"Without You" (3:49)
"Lolita" (3:40)
"Lucky Ones" (3:45)
Paradise EP
"Ride" (4:49)
"American" (4:08)
"Cola" (4:20)
"Body Electric" (3:53)
"Blue Velvet" (2:38)
"Gods & Monsters" (3:57)
"Yayo" (5:21)
"Bel Air" (3:57)
"Burning Desire" (3:51)
---
"This Is What Makes Us Tropers"
---