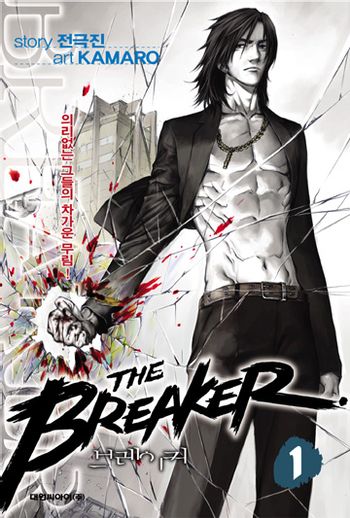 "Isn't it better to fight and lose than not fight at all?"
— Shi Woon
Shi Woon lives a pathetic life of being beaten up by a particular group of bullies who just seem to have it out for him. Why? Who knows, maybe he's just unlucky but he's pushing his limit and is on the verge of suicide.
Enter Han Chun Woo, a highly suspicious teacher substituting while the actual teacher is on pregnancy leave. A master of nine martial arts with a mission and plenty of secrets to keep, he doesn't want to concern himself with some kid's playground drama.
Unfortunately, things don't always go as planned. And for Chun Woo, they don't ever go as planned. Shi Woon ends up asking his teacher to train him how to fight and Chun Woo just can't wait to get rid of the kid. He gives him bad advice, such as jumping off of a bridge to show his resolve without really meaning it. He jumps, and the training begins. Of course there's still the issue of what Chun Woo came to Korea for. And why do more suspicious people keep ending up on staff at this school?
Part one ends after 72 chapters, after which a Time Skip occurs. Part two is called The Breaker: New Waves, and ended after 200 chapters.
After an extended hiatus, Season 3, titled Eternal Force, began in May 2022 in a new all-color format. It focuses on Shi Woon training a boy named Ha Jae, who was also a bullying victim, while reluctantly bringing him into his world.
Compare with Veritas which has a similar set up, but sets off in a completely different direction.
---
This manhwa provides examples of:
---