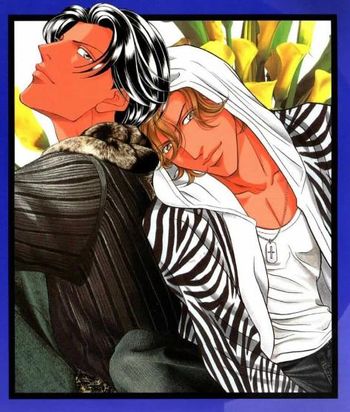 Haru wo Daiteita is a Boys' Love serialization in fourteen volumes of manga and two OVA's as well as a spin-off series of three OVA's, written by mangaka Youka Nitta.
The series centers around two adult film porn actors and their Uke/Seme relationship as they deal with the pressures of acting, set locations, paparazzi, and making their relationship work.
As of July 2010, all 14 volumes of the manga are available for Kindle by Animate USA.
---
This show provides examples of:
---