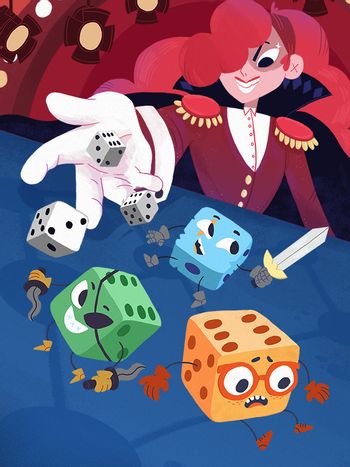 "Geh heh heh! Excellent work! As I thought, you held the keys to the Door of Time! You have lead me to the gates of the Sacred Realm... Yes, I owe it all to you, kid!"
As Video Game storytelling evolved, so did its caliber of villains. Voice acting, musical scores, and better writing on top of gameplay have allowed some of the most engaging, magnificent masterminds to imprint themselves upon gamers, as you will see soon.
---
open/close all folders
The following have their own pages:
Examples
Individual works:
# - C
1bit Heart: Mikado Aisaka is the boss of the hackers and the future version of Yoshi Nanase/Nanashi. Seeing humanity fall to a Bad Future, he travels with Misane Mikoto back in time, giving himself the alias "Mikado Aisaka", to recreate the Master Program his employers greedily misused, while befriending his past self to gain his trust. Ordering his hackers to sow chaos and cause a distraction for Nanashi and Misane, Mikado works against his employers to redesign the Program so he may unite the minds of every human and put an end to conflict. Coming to near victory, Mikado plans to have Nanashi kill him as atonement for his actions and succeeds in the Bad Ending; in the other endings, he is only stopped by either Nanashi's suicide causing his own Cessation of Existence, or being talked down and agreeing to delete the Program to ensure humanity is never trapped under it.
13 Sentinels: Aegis Rim: One of the older clones of Juro Izumi, "426" learned the truth of his world and Universal Control, and wanted to free everyone from the endless cycle they are trapped in. Going as far as terrorism and mass shooting, 426 was willing to use any means to overcome Universal Control. However his crimes caught up to him, which led him captured, his physical body destroyed and his mind turning to an AI tortured for info. Still not giving up, 426 manage to escape and used this opportunity to prepare and manipulate the Sentinel pilots against the upcoming kaiju invasion under other identities such Kyuta Shiba and Fluffy, giving them access to the Metachips and guiding Juro Kurabe and Megumi Yakushiji. When the final battle arrived, 426 satisfied with the set-up entrusted the 13 with his wish he couldn't accomplish himself.
Accel World vs. Sword Art Online: Millenium Twilight (2017): Persona Vabel, the Twilight Witch, is a future version of Yui, Kirito and Asuna's AI daughter, who decides to erase herself after countless years of loneliness. Using her powers to travel to the past alongside Chrome Disaster, Vabel creates data copies of the Kings of Pure Color that she controls and leaks Brain Burst data to the MMORPG Alfheim Online (ALO), throwing ALO into chaos to activate its manual consoles. Inside ALO, Vabel manipulates Kuroyukuhime into fighting Kirito and kidnaps Yui to seal her. When Nega Nebulus and Kirito's friends join forces, Vabel unleashes a loyal Chrome Disaster to deal with them, showing friendship with the bloodthirsty beast. When the protagonists manage to reach her in the future thanks to help from the Cardinal System, Yui uses the Armor of Catastrophe to fight them and, after her defeat, she apologizes to Kirito for her actions.
Alien vs. Predator games:

Aliens vs. Predator 2: The Predator "Prince" is a brilliant hunter who leads an attack on a military outpost, burning through the spine of soldier Rykov and earning his lifelong hatred. When the Prince encounters Rykov decades later, he is shown to be a canny and deadly opponent, outwitting his human foes and using the explosion of a transport ship for cover against the humans and Xenomorphs alike so he might find and kill Rykov to reclaim his personal mask.
2010 game:

Predator Elite "Dark" is a brilliant hunter who infiltrates the world of the Yautja sacred hunting grounds, punishing the humans who have desecrated them and finding the corpses of Predator youngbloods, setting their wrist gauntlets to self destruct to prevent the humans from taking Yautja technology. Taking advantage of the chaos to kill multitudes of Xenomorphs and humans on the hunt, Dark even kills a Predalien singlehandedly, taking the mask from his own great ancestor's tomb to reveal the ultimate prize for the next hunt: the Xenomorph home world.
Specimen Six is an unusually intelligent Xenomorph who escapes from her captors in Weyland-Yutani before freeing several of her brethren, including the ancient Queen known as the Matriarch. Armed with her wits and strategic prowess, Six cuts through entire swaths of Marines in defense of her hive while bolstering their ranks by harvesting civilians. Making her way to the Yautja ruins, Six single-handedly kills two Young Blood Predators and impregnates one Elite. Although captured once again, Six quickly escapes and molts into a Queen herself, having exacted revenge on her captors and built a new hive to rule over.

Angels of Death: Reverend Abraham Gray is the B2 floor master and the Tower's creator, having done so after becoming repulsed by evil actions committed in God's name, so he could himself could experience being God. In Episode 0, Gray has Dr. Danny Dickens and Cathy Ward recruit killers to serve as the masters of the Tower's floors and kidnaps people to be put through the Tower's Deadly Game. Though sinister in intent, Gray truly cares for his followers like family. When an amnesiac Ray Gardner comes to him for medicine for Zack Foster, Gray puts her through a dangerous trial with the intent to have her confront her past sins. Guiding Zack through floor B1, Gray helps him rescue Ray from Danny and helps her and Zack escape from Danny, resolving to stay behind and die in the collapsing tower for his own sins after realizing his shortcomings.
Arcanum: Of Steamworks & Magick Obscura: Kerghan the Terrible is a pre-eminent human mage from the Age of Legends whose tireless pursuits led to the discovery of an entirely new yet twisted college of Magick - the Black Necromancy. Banished to the Void by Nasrudin for his immoral expermients, Kerghan found himself able to travel to the afterlife and from where he drew conclusions that life is a distortion which condemns disturbed souls to pain and suffering and needs to be destroyed entirely to bring the eternal peace. Pretending to be their master Arronax, his old rival who he had defeated and imprisoned long before, Kerghan guided the Dark Elves to infiltrate the Panarii Church and instructed them to orchestate the banishment of the Black Mountain Clan in order to pave his way back to Arcanum. Upon meeting the Living One, Kerghan explains his motives in great detail, invoking the arguments that even several of the hero's followers find to be legitimate. Kerghan then tries to win over the protagonist and allows them to examine and challenge his beliefs, succumbing to their reasoning if he finds it especially convincing. Manipulating the world events beyond the mortal plane and solidifying himself as the real Big Bad of the story, Kerghan manifests himself as not only the most dangerous threat Arcanum has ever faced, but also as the Living One's greatest intellectual foe.
Asura's Wrath: Deus was the leader of the Eight Guardian Generals fighting Vlitra and the Gohma, but believed Vlitra would one day be too powerful to stop. Assassinating The Emperor, Deus framed Asura while having his wife murdered and his daughter Mithra—who could channel and amplify Mantra—kidnapped. After killing Asura, Deus renamed the Generals "The Seven Deities" and created a worldwide cult with few dissenters that believed being killed by the Deities would lead their souls to Nirvana. In truth, the souls were gathered to power the Karma Fortress' Brahmastra to finally kill Vlitra. Trillions of souls were gathered over 12,000 years by the time Asura revived and eventually fought Deus. Only by working with his brother-in-law Yasha were they able to beat him. With absolute conviction in his power and his ideals while hating being Emperor and what he had done, Deus was Asura's smartest enemy and one of his most sympathetic.
Azure Striker Gunvolt 2: Zonda, "the Oracle", is the beloved priestess of Adept terrorist organization Eden. Desiring to create a paradise for Adepts by exterminating humanity, Zonda becomes one of the most powerful and respected members of Sumeragi's Adept Defence Task Force as "the Lustful Mirage" to steal their technology and learn about their experiments on Mytyl and Joule. When tracked down by QUILL, Zonda leaves a clone of herself to be dispatched. Resurfacing once Sumeragi is thrown into chaos by Nova's death, Zonda orders her warriors "The Seven" to rig an airship to crash into a skyscraper and kidnap Mytyl to draw out Gunvolt and Copen so that she can steal Joule's power from Gunvolt to be distributed among The Seven. Once three members of The Seven are killed, Zonda offers a prayer and urges her panicking soldiers to remain calm. When the heroes reach The Garden, Zonda uses the recaptured Mytyl to fuse with Joule and obtain a form where she can empower Adepts worldwide, having researched Gunvolt's battles with Nova and The Seven to ensure a perfect fusion where Joule cannot interfere compared to Nova's attempt. Polite and courteous to enemies and allies alike, Zonda truly does everything for the sake of love.
Banjo-Kazooie: Gruntilda "Grunty" Winkybunion is an evil witch and the nemesis of Banjo and Kazooie. In the first game, Grunty tries to use a machine to steal the beauty of Banjo's sister and scatters the Jiggies and Jinjo people throughout the land, preventing Banjo from summoning the mighty Jinjonator to stop her. In the second game, after being resurrected, Grunty ruthlessly crushes her enemies: ripping pages from her sentient spell book for planning to betray her, and killing Bottles and the Jinjo King, leaving Banjo and Kazooie without their powerful allies to stand against her. In Grunty's Revenge, she kidnaps Kazooie and forces Banjo to travel through time to save her, coming to a Near-Villain Victory with her scheme.
Battlefield Hardline: Captain Julian Dawes leads a group of corrupt officers to cut deals with drug lords, wherein the latter groups are offered protection for agreeing for swearing a truce and ceasing violent conflict on the streets. When his attempts to corrupt Officer Nick Mendoza fail, Dawes manipulates Nick into giving him the evidence which would implicate Dawes and has Nick framed for corruption. Taking over Miami over the next three years with his organization the "Preferred Outcomes", Dawes begins expanding his operation to Los Angeles and becomes aware of the recently released Nick killing a number of his associates. Predicting Nick would try to steal his money, Dawes tricks them with a bomb rigged on his vault, badly injuring one of Nick's comrades and lures him to his remote island. Offering Nick a position in his organization when they confront each other, after Dawes is shot dead by Nick he leaves a letter revealing he knew Nick would kill him, that he did what he truly believed was best for society and details the location of his money, offering Nick the chance to take up his position.
BioShock Infinite: The Luteces are two mysterious twins frequently encountered, before revealing themselves to have set the plot in motion. Encountered by Zachary Hale Comstock, Rosalind Lutece agreed to help him build his floating city, Colombia and in return Comstock would fund her research on alternate realities; with these resources she made a contraption that allowed her Alternate Self Robert Lutece to come into her world. Together, the Luteces helped Comstock kidnap Booker DeWitt's daughter, though Robert regretted his part in the kidnapping as well as the state of Colombia and the Bad Future coming after so he decides to plot against Comstock, forcing Rosalind to help him on the threat that he'll leave her if she doesn't. Though seemingly killed by Comstock, they have in fact survived and involved Booker DeWitt in their plan, guiding him throughout Colombia, while also convincing Daisy Fitzroy to ignite her revolution and let Elizabeth kill her ensuring the downfall of Colombia and Comstock. After the death of Comstock and the destruction of his city, the Luteces collaborated with Elizabeth to kill off all the other Comstocks in different realities before leaving her after killing the last Comstock in Rapture completely satisfied with their end results.
Black: The interrogator who questions Sgt. Jack Keller proves himself to be an incredibly manipulative agent. Beginning the interrogation by threatening that Keller can either cooperate or die in prison, he calls Keller's bluff on the ultimatum to get him to cooperate. Purposefully asking leading questions in order to lure Keller into traps, the interrogator reveals that he had previously gotten statements from two of his colleagues, playing their disparaging comments at precise moments to emotionally wear him down. After successfully getting into Keller's head and getting all the information he needs, he reveals that the interrogation was all a farce; in reality, he intends to fake Keller's death, using his desire for vengeance for his own ends to hunt down William Lennox off the books.
Borderlands series:

The Pre-Sequel:

Colonel Tungsteena Zarpedon is the "Commander of the Lost Legion", and the head of the assault on Helios. After her men corner Jack and his Vault Hunters, forcing the latter to flee to Elpis, Zarpedon monitors their movements and attempts to sabotage their efforts to stop her at every opportunity, all the while showing them utmost respect and offering to help them leave Elpis should they no longer wish to fight. Zarpedon is a valorous woman who earned the love and respect of her soldiers, to the point where they will follow her cause even after she's killed, and her ultimate goal—to destroy Elpis with the Eye of Helios—is purely to prevent a worse fate from befalling the universe at large.
5H4D0W-TP, aka "Shadowtrap", is the Manifestation of Claptrap's Vault Hunter.EXE program who seeks to take vengeance on everyone who's wronged Claptrap. Taking advantage of Jack not taking him seriously, he tricks the Vault Hunters into releasing him from his prison before making off with The H-Source, at one point disguising as Claptrap himself to trick them into giving him Claptrap's Hope and Self-Esteem, stealing them as well and running further into his Subconscious before taking on the Vault Hunters himself, tricking them once again into giving him the H-Source after seemingly being defeated and engaging in one last brutal fight. Even after being defeated, he sacrifices himself to save Claptrap from dying, thus ensuring "Handsome" Jack's downfall. Raising multiple good points about the Vault Hunters, Shadowtrap proves to be one of the series most cunning villains.

Tales from the Borderlands: Vallory is the "Queenpin", an affable, cheery mistress of crime on Pandora who functions as a major player in the hunt for the Vault of the Traveler. When her son August loses millions in cash while trying to buy a Vault Key, Vallory steps in and traps the entire group who swindled him, mincing threats with signs of respect towards the leader, Fiona, while gleaming as much information about the Vault of the Traveler from her as possible. When the Vault Hunter Athena saves the group, Vallory hires Brick and Mordecai to take her out of the picture, then interrogates and forces Fiona and Rhys to work with August in infiltrating Helios and opening the Vault. Lacking in the typical psychopathy or absurd levels of greed showcased by most on Pandora, Vallory actually sacrifices the Vault treasure to work with Fiona in banishing the "Traveler" monster once the Vault is open, showcasing how resourceful and reasonable Vallory is in a cast of scumbags and self-serving cowards.

Brave Frontier:

Bertz "Klauser" Felker is an agent of the shadowy Abel Faction who masterfully persuades others by giving them information to target their emotional vulnerabilities, not even needing to lie by doing so. Seemingly working for his organization to stop the Summoner and their companions, Bertz in truth uses them for his own agenda. Stealing the core of a Divine Being the Abel Faction seeks, Bertz plans to use the power of the Divine Beings to save the world of Elgaia and put an end to his own nightmarish past.
Zamburg ruler, Cosmic Demon Amu-Yunos is an ancient, extra-dimensional being that seeks her own death to alleviate her boredom. Seeing the Summoner as a candidate for helping her end her own life, Amu-Yunos challenges them to defeat her lest she destroy Ishgria. When defeated by the Summoner, Amu-Yunos is thrilled at the excitement of death and helpfully warns the Summoner that they will have to fight another version of her. Amu-Yunos is also revealed to have made a pact with a young summoner whose comrades had been wiped out, allowing him the chance to change his destiny. Though Amu-Yunos simply seeks an entertaining end to her immortal existence, her charm and jovial nature made her to be one of the most compelling foes to be faced by the Summoner and their companions.

Breath of Fire franchise:

Breath of Fire III:

This incarnation of the goddess Myria is a draconic ruler who truly wishes for peace and order no matter what she has to do. Witnessing humanity destroy itself with over-advancement and the expansion of the Desert of Death, Myria detached most of world in an isolated island, trapping it in her design where it's kept static under her rule away from potential destruction. Fearing the Brood for their destructive power, Myria created the Guardians to massacre them, before sealing away her remaining adversaries. Successfully manipulating history in embracing her architecture, by framing her adversaries as evil, Myria maintains her sanctuary for decades until the appearance of a surviving Brood name Ryu who she observes and later makes numerous attempts for his life including turning his own adoptive brother against him. While ruthless and smothering, Myria's true ambition is preventing potential catastrophe who till the end only did what she did out of misguided love.
The Weretiger Rei is Ryu's adoptive brother who after believing him dead goes in a bloody crusade against the crime syndicate who took him away. Formerly a petty thief, Rei along with his brothers ended up in trouble after being fooled to steal from their Mayor, not knowing his connection to the underground. Beaten and left for dead, when Rei recovered and was unable to find his family, Rei changed, becoming cold and vengeful before observing his enemies for years to plan retribution. Dissecting the syndicates, Rei launched his plan to kill every key member, transforming into the Weretiger to go on a rampage, dismantling the group up to their leader Mikba. Reuniting with Ryu in his crusade, Rei decides to stay with him to atone for not being there for him and the destruction he caused in pursuing vengeance.
Garr is a seasoned warrior who hides a sly mind under his massive exterior. Once human, Garr became a Guardian under Myria's name to slay the Brood after being convinced of their threat. Wandering the world, Garr ends up encountering Ryu and upon learning he's a Brood hatches a plan to continue his mission. Convincing Ryu's group to follow him claiming Ryu's life is in danger, unaware Garr intends to kill him, he tricks them into reaching Angel Tower, where Garr isolates himself and Ryu before attempting to kill him. Losing the battle and realizing that he shouldn't have been able to defeat the Brood, Garr spends the next few years to find Ryu to learn the truth about Myria and the massacre in a journey of redemption. After learning Myria's deception and earning forgiveness, Garr resolves himself to protect Ryu and free the world from Myria's manipulation even at the cost of his life.

Breath of Fire IV:

Fou-Lu, the first emperor of the Fou Empire, is Ryu's other half whose encounter with the worst of humanity led him to a desire to destroy them all believing them iredeemable. Creating the Fou Empire one thousand years before the events of the game, Fou-Lu went to sleep to regain his strength, waking up after the arrival of his missing half Ryu. Hunted down by his own kingdom out of a bid to stay in power, Fou-Lu was constantly pushed to near breaking points, until they sacrificed Mami to use the forbidden Hex against him. Believing humans are all monsters, Fou-Lu awakens to his true power, dismantling the Empire in revenge before unleashing his forces on the masses to call out his missing half in a bid to be whole again to regain his full strength. In the end after being defeated by Ryu in a final battle, Fou-Lu is able to have an epiphany and uses the last of his strength to restore the world before merging with Ryu.
General Yohm is a Fou Empire loyalist who would even be willing to fight a god for the sake of his nation. Using his years of experience in war, Yohm made multiple strategies to defeat the newly awakened godlike Fou-Lu, taking advantage of his weakness to fire and driving him to near death multiple times. In his battle, Yohm used any opportunity possible to shift favor in his odds, taking Fou-Lu's companion Mami to Yuna as a sacrifice in an attempt to kill with the Hex. When Fou-Lu retaliates by attacking the capital, Yohm, using the last of his abilities, gives a valiant last stand against Fou-Lu, expressing no regret after his defeat before combusting himself in defiance.

Bug Fables: Astotheles is the leader of a dangerous gang of bandits of the Lost Sands. A skilled criminal responsible for many successful thefts, Astotheles decides to capture Team Snakemouth in exchange for a reward from the Wasp Kingdom troops, and pulls it off by posing as a merchant who sells them the key to his own hideout, where he has his men ambush them on entrance and lock them in their prison. When Team Snakemouth escapes, Astotheles challenges them to the duel to death to protect the key to the ruins they're after. After being defeated and shown mercy, Astotheles commands his men to let them leave his hideout in a display of honor, and their own display of kindness causes him to rethink his life as a bandit while hiding from the law. Crafty yet noble to a fault, Astotheles proves to be the team's most honorable foe during their adventure.
The Caligula Effect: Thorn is the leader of the Ostinato Musicians overseeing Mobius. Originally Asuka Natsume, Thorn was unable to move on from the suicide of her best friend and took on her identity inside Mobius, where Thorn became the right-hand of the sentient AI μ after μ denied Thorn her wish. Creating the Ostinato Musicians, a group of emotionally damaged individuals seeking to preserve their ideal lives by composing songs for μ and manipulating them as well, Thorn uses their songs to amass negative energy and slowly corrupt μ to grant her own wish. While the Go-Home Club manages to defeat the Musicians, Thorn succeeds in corrupting μ while also taking revenge on her former friend Shogo Satake by triggering his past trauma. Hiding her real intentions from both friend and foe, Thorn was the real mastermind behind the current Mobius, all in her plan to ensure the destruction of the real world.
Call of Juarez: Gunslinger: Silas Greaves is a legendary Bounty Hunter who fought against many famous outlaws, outmaneuvering and defeating nearly all of them. After his brothers were murdered by three bandits, Mr. Ringo, Roscoe "Bob" Bryant, and Jim, Silas embarked on a quest to get enough skills and hunt them down. Crossing paths with historical figures like Billy The Kid, Jesse James, and Butch Cassidy, along the way, Silas outplayed and defeated all of them, escaping every death trap he ended up in. Successfully tracking down Mr. Ringo and Jim and killing them in a duel, Silas starts to wonder if he became worse than them, due to killing far more people than his enemies ever had. Finally tracking down Bob in a bar, Silas arrives to tell him the tale of his adventures, specifically to pinpoint Bob among the people. Upon discovering that Bob now leads a peaceful life, Silas reveals his true identity and, depending on the ending, can either forgive him or carry on with his revenge, killing Bob in cold blood.
Chronicles of Tsufanubra: Veryl manipulates everyone in the game like fiddles. As the "savior" of the Kjrn he seeks to end the Fantastic Racism and will do anything to achieve this goal. He raises Celes to be the new goddess so he could have her as a part of his ambitions as a god. He also manipulates Vladimir to help him, sending him to Celes' group when he doesn't need him before annihilating the kingdom. Revealing his desire to become god and save his kind Veryl gives Celes a chance to join her before dying in the battle with her group fighting for his race.
Chrono Trigger: Magus was once Janus, prince of the Kingdom of Zeal in Antiquity, until Lavos destroyed the kingdom and sent Janus forward in time to the Middle Ages. There, choosing the name Magus, he became the leader of the non-humans, deceiving them and declaring war on the Kingdom of Guardia. By doing so, he sought to gain enough power to summon and kill Lavos. When Crono and the party disrupt this plan, Magus is sent back in time to the Kingdom of Zeal before Lavos destroyed it. Disguising himself as a Prophet, Magus used his knowledge of history to gain the favour of Queen Zeal, positioning himself to kill Lavos when it surfaces. When this fails, Magus can be recruited as a party member, recognising he cannot kill Lavos himself. If recruited, he leaves the party to try to find his missing sister. Selfish and never truly turning good, Magus was nevertheless a brilliant, powerful and determined sorcerer that defied the Evil Overlord archetype with Hidden Depths.
Command & Conquer: Kane, the unshakable, powerful and charismatic master of the Brothrhood of Nod. Kane's manipulations go back all the way to Red Alert when he plays the Soviets perfectly toward his end goals. In the present, Kane betrays his second in command and manipulates the entire GDI to play to his own ends. Kane later even starts the Third Tiberium War just to trick the GDI into launching an Ion Cannon strike on Temple Prime and detonating a liquid Tiberium bomb so he can call the Scrin to earth and hijack one of their gates to leave the earth and ascend. In Kane's Wrath. Not only does Kane manipulate the fractured Brotherhood into reunifying in the wake of Firestorm, he also engineers the rise of Redmond Boyle, who he wants to be in charge of GDI so he can manipulate him into using the Ion Cannon on Temple Prime. And he does all this while constructing LEGION, the ultimate strategic AI to interface with the Tacitus and bring him and Nod one step closer to ascension, ending by achieving every goal he sets out for.
Crash Bandicoot:

Original Timeline: Dr. Nefarious Tropy is a brilliant time traveler who justifies his ego with his cunning plans. Debuting in Warped, Tropy comes up with the Time Twister in order to steal the Power Crystals from their respective time periods, a plan that would've succeeded had it not been for Aku Aku finding the Twister. Halfway through the game, he fights the Bandicoots himself, putting up a tough fight before being defeated. Somehow recovering from his first defeat, he reappeared as the host of the challenging Time Trials in Crash Team Racing and Crash Nitro Kart, and lead Cortex's former minions to search for The Evil Twins' treasure in Twinsanity. Becoming the Big Bad of N. Tranced, he recruits his friend N. Trance and has him kidnap the Bandicoots, hypnotizing them into serving him, once again nearly succeeding had it not been for Aku Aku's intervention and Trance mistaking Fake Crash for Crash. Even then, he uses the trio to great effect, tactically retreating when cornered and facing off with Crash when found.
Cortex Strikes Back: Dr. Nitrus "N." Brio is at his finest in this game. Starting off as the assistant to Dr. Cortex, Brio creates the Evolve-O-Ray to mutate animals into minions to Take Over the World. After Brio and Cortex are thwarted by Crash, he becomes a barista only to discover that Cortex has resurfaced and, realizing his chance at getting revenge on his abusive boss, creates an army of his own to stop a gullible Crash from gathering the power crystals for Cortex. Secretly hacking into his holograms, Brio also encourages Crash to gather gems instead, predicting that he would gather both so that he can power his own laser, which ultimately ends up destroying Cortex's space station.
Crash Boom Bang! (2006): The Viscount is a wealthy Tasmanian Devil who seeks the Super Big Power Crystal. Upon realizing that he would need help to solve its puzzles, he organizes a tournament to con Crash and his allies into finding it for him. To this end, he disguises the puzzles as mini games, participating in some himself to keep up the charade. Calmly stating his true goals after a botched highjacking from Cortex, he still manages to persuade the gang into helping him, having them search an underwater shipwreck for a key to unlock the crystal's tower. Finally reaching the Tower, Viscount manages to beat the gang to the Crystal, nearly winning in the end and only failing due to Crash's quick intervention.
D - I
Dark Rose Valkyrie: The Director of Anti-Chimera Incercept Division (ACID), Taiki Shinohara is the mastermind behind all the atrocities. Seeking a female chimera capable of reproduction known as "EVE" to advance "Project Messiah", he manipulates all of the factions to work with the pro-chimera evolution group, Quo Vadis, for his own end goal. Using Valkyrie System technology to find the perfect EVE, he stops the Valkyrie Force captain from interfering with his plans by leaving a chimera to fend them off, leaving to personally have ACID headquarters utterly decimated with his own chimera army. Though eventually defeated, he graciously accepts his loss, allowing the Valkyrie Captain his own research notes to return the afflicted back to normal. Although a man of relentless methods, Taiki shows positive qualities in genuine gratitude towards his best friend, even as he kills him and disgust towards a country for discriminating against his foreign creator.
Dark Souls series:

First game:

Kingseeker Frampt is Lord Gwyn's closest confidante and a key piece in his master's plan to save the Age of Fire, despite seeming like no more than a theatrical, sleepy serpent. Gwyn's plan entails a false prophecy of an Undead who would succeed him, drawing the worthy and gullible into ringing the Bells of Awakening. Once rung by the Chosen Undead, Frampt rises from his slumber and appears in Firelink Shrine to guide them, giving them concise instructions on how to proceed with their quest. As Frampt boasts of the Chosen Undead's destiny to take Gwyn's place, rarely dropping his hammy demeanor, he intentionally leaves out a crucial detail - to link the First Flame and save the Age of Fire, one must burn in fire for all eternity, something the Chosen Undead can learn the hard way.
Dark Sun Gwyndolin is Gwyn's youngest son, the sole remaining god of Anor Londo, and the other major player in his father's plan. Dutiful to his family despite Gwyn's blatant lack of care for him, Gwyndolin hides the sorry state of Anor Londo with an illusion of radiance and life, while having his Darkmoon Blades assassinate any who learn of its true nature. When the Chosen Undead surpasses the trials of Anor Londo, Gwyndolin uses an image of his sister Gwynevere to grant them the Lordvessel and give them further instructions on how to enter the Kiln of the First Flame. While the nature of the game means that Gwyndolin can be undone, he ultimately succeeds in tricking the Chosen Undead into linking the fire and survives the events of the story, choosing to continue his personal mission to protect Anor Londo and his family's legacy.

Dark Souls III:

The soft-spoken and enigmatic Yuria of Londor is the potential architect of the Age of Dark, pledging her loyalty to the Ashen One once they obtain 5 Dark Sigils from the pilgrim Yoel. Set on making you into a Dark Lord, Yuria uses a proxy to manipulate Anri of Astora into joining you in wedlock, granting the Ashen One the remaining Dark Sigils they need to become the Lord of Hollows. Instructing them to usurp the First Flame, one of the potential endings of the game sees the Ashen One bringing forth a new world of darkness, one where mankind can potentially thrive, just as Yuria desires.
Slave Knight Gael is an ancient undead first appearing as an ally of the Ashen One. Luring the Ashen One into the Painted World of Ariandel to free it from the tyranny of Sister Friede and bringing about the death of Father Ariandel to liberate the young Painter for a new world, Gael travels to the Ringed City with intention of claiming the Dark Soul. Realizing that the ruling Pygmy Lords' blood is too dried to serve as pigment for a new Painted World, Gael slaughters them and takes their blood to absorb the Dark Soul, devising a plan for the Ashen One to destroy him and bring his blood to the Painter for the needed pigment.

Darksiders:

Debuting in the first game, Samael is the most powerful demon around and loyal only to his own mysterious agenda. Imprisoned for 'disapproving of the company' his former master keeps, Samael encounters War and steadily guides him to destroy the Destroyer's Chosen to recover their hearts with the promise it will gain War entry into the Black Throne to take his revenge on the Destroyer. In truth, the hearts simply bind Samael and he tricks War into freeing him perfectly. Once achieved, Samael holds to his own unique code of honor and refuses to kill War, departing as a deal is a deal.
Darksiders III: The true villain of the game, Envy, possesses Fury's Watcher and spends the entire game steadily manipulating her to Envy's own ends. Having Fury eliminate all the Seven Deadly Sins, Envy emerges when Pride has been defeated to usurp all their power and defeats Fury effortlessly. Declaring that the world will be hers, Envy proceeds to storm over to the Charred Council and nearly erases them herself to achieve her own ends, showcasing a brilliant and cunning mind underneath her selfishness and deadliness.

Death Stranding: President Bridget Strand and Amelie are the Extinction Entity and a being split between the living world and the Beach respectively. Haunted by nightmares of the world's destruction she is destined to bring about, Bridget and Amelie sought to avert the end. Bridget, in the living world, began unethical experiments on Bridge Babies, manipulating the noble Clifford Unger to turn his son into one. Eventually killing him, she inadvertently killed his baby as well and felt so guilty that Amelie repatriated the baby from the Beach, Bridget raising him as Sam Strand — this unfortunately triggers the titular Death Stranding. Deciding it may be best to put the world out of its misery, Amelie leads an expedition across America to establish the Chiral Network, also recruiting the psychotic Higgs Monaghan and the Homo Demens to destroy her own team and "capture" her. Bridget then coerces her adoptive son/brother Sam to rescue her, finish the network to either initiate the Last Stranding or have Sam kill Amelie to save the world. Sam instead manages to reach Amelie with love and she decides to seal herself away to give the world a reprieve from the inevitable extinction. Bridget/Amelie did terrible things to give humanity just a little more time and ultimately succeeded in her goal of reuniting America and granting humanity hope for tomorrow.
The Desolate Hope: "Coffee" is a cynical and sarcastic coffee machine who secretly plans to upload a human embryo into a makeshift virtual reality so he can give her a chance at a normal life. Tricking the entire station that the anti-virus system guarding the items needs are dangerous malware, he creates a sentient virus and has it eliminate the security under the guise that he's eliminating viruses. Coffee also has the virus befriend and gain the trust of the Derelicts so as to upgrade his holograms, which are crucial to destroying the security. When the virus discovers its true purpose, Coffee explains his motives while managing to convince the virus to help him nonetheless, ultimately succeeding in giving the embryo a normal life, while also accompanying her in the reality using a body he made.
Destiny series:

Original game: Mara Sov is the Queen of the Reef and one of the most influential figures of the Solar System. Wishing Riven to construct the Dreaming City for her people, The Awoken, Mara would then trap Riven inside the city, fully aware of the Ahamkara's deceitful nature. She would then have the Fallen House of Wolves submit to her rule by killing their Kell herself. Encountering the Guardian and their Ghost, she would help them find the Black Garden, while they would owe her a favor; that favor would be paid when she has them kill and imprison members of the House Of Wolves that rebelled against her. Allowing herself to be killed by Oryx The Taken King, she would be able to access the Ascendant realm and gain Oryx's powers where she would then give Petra Venji and The Guardian the means to enter the Dreaming City, kill Riven, and rid the city of Taken influence.
Destiny 2: The Spider is the cleaver and charismatic head of the Fallen crime syndicate that rules the otherwise lawless Tangled Shore. Coming to contact with the Guardian and Petra Venji, The Spider would exploit their desire to avenge Cayde-6 death to rid himself of the Scorn infesting the Tangled Shore. The Spider would place bounties on criminals for the Guardian to kill and allow him to regain control of the Tangle Shore and in return he would give them the locations of the Scorn Barons and their leader Uldren Sov, all of whom played a part in Cayde-6's murder. When The Spider learns that his brother Siviks stole all the weaponry from the Black Armory, he has the Guardian kill him to establish business relations with the Black Armory, making The Spider the Guardian's most unscrupulous ally.

Detroit: Become Human: Elijah Kamski is a brilliant cybernetics engineer and the founder of Cyberlife, having developed the line of androids that are now ubiquitous throughout society before withdrawing from public life. Curious to see whether his creations could develop the potential for independence, Kamski sets the stage for an android rebellion by designing Markus and gifting him to a friend of his. He also tests Connor's capacity for empathy by goading him to kill one of his first androids, then provides him with clues on how to prevent being reprogrammed by Amanda in the Zen Garden, an artificial intelligence which Kamski himself based on his former teacher. In the event that all three protagonists are killed off before the finale, Kamski will take back control over Cyberlife in order to study his robots and rebuild their code from the ground up. A cordial and philosophical man in person, Kamski seems concerned only with observing the events he set in motion without interfering, content to let the chips fall where they may no matter how many android or human lives might be lost in the process.
Devil May Cry 5: V, the human half of Vergil, is a charming, William Blake-poetry loving man with a penchant for getting people to do what he wants even when they are suspicious of him. Introduced in the prequel novel having mugged a man to hire Dante, V seeks to defeat the Demon King he has dubbed Urizen while secretly planning to merge with him when he is beaten. V falls back on numerous insurance policies when things don't go his way, namely bringing Nero to back up Dante against Urizen and seeking the Devil Sword Sparda as a trump card. Persevering even as his body falls apart, V has Nero bring him to Urizen as his dying request, succeeding in his plan and "recompleting" Vergil, being more than happy to kill his brother Dante in one last duel. While often ruthless in his plans, V is genuinely remorseful over his past actions and develops into a better person by the end of the game.
Diablo: Baal, Lord of Destruction, is the middle brother of the Prime Evils and far more clever than he is typically given credit for. More straightforward than his wantonly sadistic siblings, Baal was the first of them to suspect his niece Lilith's theft of the Worldstone. After following the Dark Exile, Baal emerges thanks to manipulating the wandering patsy to Diablo Marius into freeing him, later appearing to him as the angel Tyrael so that Marius will surrender his Soulstone to him before he executes Marius as a "reward" and proceeding to go on to corrupt the Worldstone to seize control of the world.
Disco Elysium: Detectives Harry Du Bois and Kim Kitsuragi face many manipulative and cunning adversaries in their long and complex investigation of the hanged man.

Evrart Claire is the leader of the Dockworker's Union, alongside his brother Edgar, and serve as the de facto rulers of Martinaise. Operating under the guise of corrupt, smug crime bosses, the brothers are truthfully die hard communists who had the last Union boss assassinated for being a corporate bootlicker and work hard to better the lives of their workers and the people of the district. With Edgar out on business, Evrart is personally stalling negotiations to ensure the worker's strike lasts indefinitely to perform mass theft on Wild Pines assets and keeps his people paid by using the harbor as a drug smuggling operation. When the detectives arrive to investigate the murder of a Krenel mercenary strikebreaker, Evrart masterfully manipulates the amnesiac Harry and uses him to perform dirty work to further Union goals for promises of information and engineers a violent confrontation with his men and the mercenaries to cause a PR nightmare for Wild Pines and Krenel. Ultimately, Evrart was banking on the detectives to pass this information on to Wild Pines ensuring they would pull out and leave the Union to secure their power base and the beginnings of a second communist revolution.
Klaasje Amandou was a corporate spy who performed industrial sabotage and espionage by using her quick wits and sultry charms to work her way into the trust of her targets. After one particularly nasty job, a guilt ridden Klaasje fled from her employers and stole enough money to ensure she could hide indefinitely. Fleeing to Revachol and the district of Martinaise, Klaasje lived a hedonistic lifestyle while earning the affections of Titus Hardie and his gang, their trucker friend Ruby, and the Krenel mercenary Lely whom she also fell in love with. When Lely is fatally shot by Klaasje's unknown stalker, the communist holdout Iosef, during sex, she acted immediately by using Ruby and the Hardie boys to frame the killing as a Union backed hanging to distance herself from the crime. Despairing at the abuse and neglect of her lover's corpse, Klaasje hides her voice and phones the police to finally give him peace. When the investigation comes her way, she is able to effortlessly charm the detectives and send them on a false hunt for Ruby to make her own escape, while leaving them a vital clue to ensure the real killer would be caught.
Ruby is butch truck driver whose entanglements with Klaasje and the Union put her as a prime suspect in the murder of the hanged man. Working as a lorry driver by day, Ruby is a technical genius who masterminded a massive drug smuggling operation by using custom radio stations to lead a fleet of trucks to transport narcotics and is single handedly keeping the Union strike funded. A good friend to the Hardie boys, she was able to perfectly frame the lynching as a Union murder and flees to the coast when the Revachol police arrive to investigate. Believing Harry to be a corrupt cop working for a drug kingpin sent to kill her, Ruby chooses the perfect hideaway to buy herself enough time to build a pale emitter that transmits painful signals from the void consuming the world to lure the detectives into a trap that all but incapacitates them, and chooses to kill herself rather than being arrested if that fails. While ultimately only a misdirection for Klaasje, Ruby still served as perhaps the greatest obstacle for the detectives during the murder investigation.

Disgaea franchise:

Hour of Darkness: Seraph Lamington, the leader of Celestia, initially seems to be a spacey airhead with little understanding of his surroundings, but in truth, he is the mastermind behind the events of the game. A wise, friendly angel seeking to improve relations between angels and demons, Lamington aims to test Prince Laharl's heart and make him prove himself as Overlord of the Netherworld. To this end, Lamington sends Flonne to assassinate the long-dead King Krichevskoy, knowing that she would fail and become friends with Laharl instead, teaching him love and compassion in the process. Keeping a steady hand over events through his partner Vyers, Lamington knowingly enables his treacherous right-hand Vulcanus, flawlessly working his scheming into his own plans and turning the tables once his treason stops being useful. Lamington's final gambit involves gambling Flonne's life and provoking Laharl's wrath to test his willingness to show mercy, fully willing to accept his own demise as a potential penance for his manipulations. Lamington ultimately ends the game fully victorious, coming to an arrangement with the now-mature Overlord and opening the way for peace between both worlds.
A Brighter Darkness: Xenolith is a soft-spoken, enigmatic figure who turns out to be Etna's older brother. Knowing Etna's innate magical power would lead to her demise, Xenolith claimed the magic-absorbing Artifact of Absolute Death to save his little sister's life, only to realize he had no way of turning it off, causing it to siphon the Netherworld's magic and tear it apart. To fix this, Xenolith began kidnapping angels to drain them of their magic and stabilize the Netherworld, staying under the radar and even deflecting suspicion by defending an angel he would capture later. Once cornered, Xenolith keeps calm and tries to dissuade the party from destroying the Artifact, knowing it would kill Etna if they did, and accepts his defeat with grace when they manage to shatter it without casualty.

Dishonored:

Delilah Copperspoon, master of the Brigamore Witches ia a brilliant, determined witch and the illegitimate sister of former Empress Jessamine Kaldwin. Once cast into the streets, Delilah clawed her way tot he top, even earning the attention and Mark of the godlike Outsider himself. Seeking the throne, Delilah builds the Brigamore coven and proceeds to enact a scheme where she will replace Jessamine's daughter Emily's soul with her own, sending her strongest witches against the assassin Daud just to insure they won't be around to betray her when she replaces her niece. When this fails, Delilah is cast into the void but by sheer force of will she returns and assists her old allies to restore her to the material plane before launching a coup against her niece, effectively usurping the Kaldwin throne. Not satisfied, Delilah plots to even usurp the Outsider himself, a scheme the Outsider fears Delilah is completely capable of enacting. Ruthlessly dedicated to her own advancement and hell bent on forcing her vision upon the world, Delilah demonstrates just how high a once penniless urchin can rise with sheer force of will and hatred within her.
Daud himself, the Knife of Dunwall is a genius assassin who even attracted the notice of The Outsider. Forming The Whalers, Daud performed daring assassinations for the benefit of the corrupt, before accepting and completing a job on Empress Jessamine. Feeling true remorse when he saw what his deeds had done, Daud later dismantles the Brigamore Witch cult and tricks Delilah into being trapped in the void. Returning years later, Daud even puts together a plan to destroy the Outsider himself, using his one true friend Billie Lurk to carry it out.

Doom franchise:

The legendary Doom Slayer himself, the greatest and most feared enemy of all demonkind, was once a humble marine caught in a demonic invasion. After fighting the demon hordes from Mars to Earth, the Slayer sealed himself in Hell before becoming a Night Sentinel to the world of Argent D'Nur. After reawakening many years later, the Doom Slayer resumes his fight on demonkind with overwhelming force and intelligent strategies, including shooting a hole through the surface of Mars to reach a way to Argent D'Nur. The Doom Slayer steadily destroys every opponent in his way, even unleashing the demons on the Maykr world of Urdak to destroy the Khan Maykr's base of power. Later fighting to bring the demons' ruler, the Dark Lord, into physical form to destroy him once and for all, the Doom Slayer is willing to gamble all existence on his chance to destroy the demonic threat for good.
DOOM (2016): Dr. Samuel Hayden is the brilliant CEO of the Union Aerospace Corporation. A genius scientist and powerful cyborg, Hayden is the discoverer of Argent Plasma, an unlimited energy source mined from Hell itself that ended Earth's dependance on fossil fuels. An ardent believer in The Needs of the Many, Hayden views the lives of individuals as meaningless on their own and is more than happy to work his employees until they die, put them in the crosshairs of demon attacks, and perform unethical experiments on them in the name of human progress. When one of his scientists, Olivia Pierce, goes rogue and makes a deal to give Earth to the demons, Hayden awakens the Doom Slayer to fight against her, but grows angry with the Slayer's destruction of the Argent Plasma refining machinery. Though the Slayer eventually succeeds in his mission, Hayden betrays him in revenge for the Slayer's sabotage of his systems, steals the Crucible from him, and teleports him to parts unknown, ending the game the unquestioned victor of this three-way battle of wills.
DOOM Eternal: The Ancient Gods DLC: Davoth, the "Dark Lord" and the true Father, was once a benevolent deity who sought the best for all his people by giving them immortality. Creating the Maykrs before being betrayed by them, Davoth sought destruction for all life in retribution. Davoth was reduced to a voice, and even then engineers Hell invasions across multiple dimensions, making numerous bargains before turning on his "partners". Notably, Davoth uses the Kahn Maykr's greed and the Doom Slayer's war on Hell to play all sides against each other, resulting in the Slayer wiping out the Maykrs as revenge for their betrayal and tricked Samur Maykr into empowering the Slayer with his essence, creating Hell's greatest threat and knowing they would face each other one day. Resurrected by the Slayer, Davoth intends to lead the final battle for the fate of creation, and forces the Father to reveal the truth of his betrayal. When beaten, Davoth accepts his death and asks the Slayer if he has anything to say to his creator.

Dragalia Lost: Chelle is the third child of the Alberian royal family and the ruler of the Radiant City, Chanzelia. During her invitational gala with Euden and Leif, she secretly tests their worth by donning a selfish persona to gauge their actions and mentalities. After using the heroes to destroy a pesky machine sent by the Dynerell Empire, Chelle decides to assist the heroes in secret to avoid attracting the empire's attention. When Empress Zethia attempts to recruit the royal family to her side, Chelle pretends to join her side while secretly aiding New Alberia. This involves manipulating Emile into using androids while predicting the heroes' success in recruiting them. Being able to manipulate friend and foe alike using her "kittens", Chelle stands among the narrative's most successful schemers.
Dragon Age: Inquisition: "Solas", seemingly a kind, helpful figure, is in actuality Fen'Harel, the "Dread Wolf" of elven myth. Having once banished the tyrannical elven gods and raised the veil, Solas deeply regrets the damage this has done to the elven peoples and seeks to correct his actions. Manipulating the entire Inquisition and the Inquisitor against the evil sorcerer Corypheus, Solas conceals his own role in Corypheus's rise and when the battle is done drains the witch Flemeth of her powers, before helping thwart an invasion of the Qunari. Solas then reveals his plan is to tear down the veil itself, which will kill millions of innocents, even if he has no desire to do so. Seeing no other way, Solas accepts the Inquisitor will hunt him to kill him or show him a better way, stating he would cherish a chance to be proven wrong in his current course.
Dragon Quest XI: Krystalinda is an ice witch freed by Jasper from a magical grimoire who follows his orders by freezing the town of Sniflheim and pursuing Hendrik as thanks. On her own accord, Krystalinda seals Queen Frysabel in the grimoire and transforms into her, tricking Hendrik and the Luminary into killing Jörmun, the beast that kept a portion of her powers. When revealed and defeated, Krystalinda takes advantage of the scholar Snorri making a mistake on the sealing spell by keeping Frysabel sealed and transforming into her again, at the cost of all of her ice powers. When this ruse is also revealed, Krystalinda surrenders but is pardoned, sincerely promising to "take very good care" of Frysabel.
Drawn to Life: The Next Chapter: Wilfre, a Raposa corrupted by his attempt to use the Book of Life and upstage the Creator, becomes more cunning in this sequel. A self-styled savior of the Raposa world, Wilfre fosters all the misery of the game by manipulating and deceiving the leader of the Raposa villages, while secretly simultaneously masqeurading as the thief Salem and the heroes' own friend Sock, betraying them when it's too late for them to do anything about it. Wilfre finally manages to break Mari's will solely by telling her the truth about the world; all of it is a mere dream caused by a car accident that sent Token Human Mike into a coma, with all of Wilfre's efforts a sincere but deluded effort to preserve the world no matter what.
Elephant Games works:

Mystery Trackers: The Void: Sirius Void is the second personality of Malleus Void, who came to be after Malleus couldn't handle the abuse he was suffering. Stronger and tougher than Malleus, Sirius posed as his twin brother while trying to turn the park Malleus has created into more nightmarish land. Killing the doctor, whom Malleus had hired to suppress him, Sirius manipulates and kills two celebrities who came to Malleus for fame and immortality. Falling in love with Rebecca Thatcher, Sirius committed several crimes in her name and when the Detective arrived to stop him, he tricked her into falling to his deadly traps, nearly killing her twice. Completely "destroying" Malleus by the time of the Bonus Chapter, Sirius breaks free of Rebecca's influence and effortlessly escapes the high security prison by fooling all the guards and the computer system, flying to the ship, which he took over and travels deep into the sea with no one being able to catch him.
Grim Tales series: Richard Gray is a powerful occultist and Anna's father. Sacrificing his memories in exchange for resurrecting his Love Interest, Richard goes on to become involved in dark magic to learn its secrets and achieve true immortality. In The Bride, he captures his other daughter, Luisa and uses her to lure Anna to himself, planning to use their life force as the final component for his ritual. After being killed by Anna, Richard returns in The Heir, manipulating Anna into bringing him back as a ghost and guiding her into defeating his father Samuel. Later on, Richard secretly cursed his grandson's wife, Elena, with a deadly sickness to trick Anna into recovering the Soul's Heart, which he planned to use to fully resurrect himself. Trapping Anna in the past, Richard give her a hint how to find him and after she defeated him, he congratulated her on her victory and granted her eternal youth. Coming back in later games, Richard becomes a loyal ally to Anna, saving her numerous times and guiding her to victory.
Haunted Hotel series:

Eternity: Tobias Irving is the true villain of the game, who orchestrated the events of the plot. Originally caring for his brother Terence, Tobias' heart was filled with grief when he found out that his brother was turned into a seemingly mindless energy being by the scientists of the project "Eternity" and swore revenge. Tracking down one of the heads of the project, Professor Kevin Reynolds, Tobias gained his trust and became the chief of his security. Manipulating the professor, his driver Douglas, who also worked on the project "Eternity", and the Detective into arriving at an abandoned hotel where the experiments took place, Tobias faked his own disappearance and captured the Professor, later on killing Douglas using the same substance the subjects of "Eternity" were injected with, as he forces the Detective to solve his puzzles and learn about "Eternity". Nearly killing the Detective numerous times, Tobias revealed himself and his motivations, while intending to torture the truth out of Kevin, planning to let the whole world know about his misdeeds.
Lost Dreams: John Schneider is the head of Schneider's Hotel and Spa and a gifted scientist. Living a happy life with his family, John suddenly lost them to a horrific accident, which killed his wife and put his children in the near death state. Desiring to cure his children, John found the magic crystals, which were capable of transferring the life energy from one human to another and used the Faceless Strider in his experiments. Causing the whole train full of people to crash, solely so he could capture Mark and his wife Jane as the life source for his children, John managed to convince Mark to go along with his scheme, promising to let his wife to survive and when the Faceless Strider broke free, John comes up with the plan to stop it, effectively holding it in one place, while Mark assisted him in defeating the creature, leading to John sacrificing himself to save everyone.

Detectives United: Origins: The Collector, real name Theodore Alphardi, was once a respected doctor in the Raincliff clinic. After his family was murdered by the Headless Man, Theodore decided to bring them back. With his knowledge of magical artifacts and discovering the components needed to create a Reality Cube, the artifact which can warp and change space and time itself, Theodore effortlessly stole the first two parts from the famous detective James Blackthorne and the treasure room of the Queen of the United Kingdom. Luring the heroes into his trap, Theodore successfully imprisoned Anna Gray in the past, slowing his enemies down, while he himself steals the next component to the Reality Cube. Easily disabling the heroes and attacking the homebase of Mystery Trackers, Theodore was only fully defeated, when Anna Gray traveled to the past and saved his family from death, erasing his deeds as The Collector from history.

El Shaddai: Ascension of the Metatron: Archangel Lucifel is the charismatic guide of the scribe Enoch in their quest to locate, defeat and seal the Fallen Watchers. Using his powers, Lucifel ensures Enoch walks the proper path and revives him should he fail while constantly reassuring God as to Enoch's progress. Upon Enoch being lost to the Darkness, Lucifel manipulates one of the Fallen, Amaros, into saving Enoch, before leaving Amaros to be consumed by the Darkness himself as saving Enoch was all he required him for.
The Fairly Odd Parents Shadow Showdown: The Chamberlain's Shadow is the true mastermind behind the game's events, scheming to switch the places of humans and shadows and Take Over the World. Taking advantage of Oberon and Titania's ego to recruit them, he has the two steal the Royal Jewel and use it to sap the powers of every fairy in Fairy World. He then pins the blame on the Jester, having the two accuse him of the crime. Staying undetected for the majority of the game, he takes precautions to slow down Timmy Turner, with tricks ranging from having the King and Queen fight them to fooling a monkey king into kidnaping his mom. By the game's climax, he's betrayed his minions and has taken over their plot, ripping into them for their egos before facing the heroes himself. Only being thwarted at the last second, the Shadow proves to be one of Timmy's most cunning adversaries.
Fallout franchise:

Fallout 3: Vance is the leader of the Family, a group of raiders who have earned themselves the reputation of "vampires" across the Capital Wasteland. Vance, far from being the barbaric psychopath he's made out to be, is actually an extraordinarily callous man whose tenacity has earned a thriving refuge for an entire Family of Choice comprised of people afflicted with uncontrollable bloodtrhist, Utterly ruthless when it comes to protecting his flock and absolutely willing to kill to provide for his and their needs, Vance is nevertheless an exceptionally reasonable man with a strict code of honor who took in a young teenager named Ian West who accidentally killed his parents, teaching him to manage his bloodlust in the same way the rest of the Family does. Vance can even be convinced to strike a deal with the community Arefu which previously he has repeatedly raided, vowing to protect the residents so long as they offer him and his family a non-lethal blood tribute. Vance's charisma and tenacity ensures the security of one of the most grounded and happiest organizations in the entire game, even against the pressures and prejudice of the Crapsack World that is the Capital Wasteland.

Far Cry series:

Far Cry 2: The Jackal is an infamous Arms Dealer, currently funding both the APR and UFLL factions in a war torn country to play them against each other. Rumoured to be dying of brain cancer, he openly uses cancer as a description of war and how it corrupts people. It is soon revealed he his helping refugees escape the country, by keeping the factions fighting each other, using underhanded tactics to prevent a ceasefire that would kill the civilians; such as stealing blood diamonds and framing the player for his killing of a warlord. Coming out on top of every encounter with the player, he eventually gets them in on his plan to save the last refugees, having the player kill the last warlords and their corrupt "Buddies". The Jackal then has the player take part in his suicide mission to ensure the last refugees escape, claiming that their own deaths are to destroy "every cell" to "keep the cancer from spreading".
Far Cry 4: Pagan Min is the charismatic dictator of Kyrat, who started off as the son of a mid-level crime boss. Inheriting his late father's resources and taking the name "Pagan Min", his ambitions led him to Kyrat, helping the Royalists drive out the Nationalists before killing the Royalists' heir and taking Kyrat for himself. Seducing the Golden Path's spy, Ishwari, the two fell in love and sired a daughter, Lakshmana, resulting in Golden Path leader, Mohan Ghale, killing Lakshmana, Ishwari then killing Mohan in retribution. When Ishwari's son, Ajay Ghale, arrives in Kyrat to place her ashes next to Lakshmana, Pagan Min warmly welcomes Ajay before exposing Darpan as a Golden Path Spy. He also has his body double travel throughout Kyrat, to distract the Golden Path into killing him, while he would later appear live on television to discredit them and expose the traitorous Yuma Lau's whereabouts so they can kill her for him. When Ajay confronts Pagan Min, the latter offers him a choice; he can kill him or allow Pagan take his mother's ashes to Lakshmana. Should Ajay choose the latter Pagan Min tells him about the Golden Path's atrocities and gives Ajay Kyrat before making his exit.

Fatal Fury: Geese Howard is the infamous crime boss of Southtown and the most prolific villain in the SNK library. Desiring power at a young age, Geese trained at the Hakkyokuseiken school of martial arts, while steadily developing connections to Southtown's mafia through bribery and intimidation tactics, culminating in him overthrowing reigning kingpin Mr. Big and becoming the police chief of the city, with every cop and politician in his pocket. He then began hosting the King of Fighters tournament series to find worthy henchmen, strong-armed renowned martial artist Takuma Sakazaki into working for him, and vengefully murdered his rival Jeff Bogard. Despite suffering setbacks due to defeats at the hands of Ryo Sakazaki and Terry Bogard, Geese always recovers, and when Terry finally beats him for good and tries to save him from plummeting to his death, Geese chooses to fall as a final act of spite, laughing all the way down. For all his misdeeds, Geese never loses his trademark swagger, and so great is his popularity that in an alternate timeline, he survives and continues to plot behind the scenes.
F.I.S.T.: Forged in Shadow Torch: Cicero is a commander for the Machine Legion and a former resistance war hero. Seeking power and hoping to preserve and evolve the furtizens in Torch City, Cicero faked his death during the war and willingly chose to become a cyborg. Afterwards, he sought out the Spark so he could use its power to turn the inhabitants of Torch City into cyborgs like him. To cover up his schemes, he imposed a curfew and arrested or killed any members of the rebellion who stood in his path, including his former colleague, Rayton. When one of the Sparks is destroyed, Cicero allows Rayton and his ally, Lady Q, to procure a second one before stealing it from them and leaving them both to die in an underground temple. Even after Rayton escapes his demise and confronts Cicero to try and take back the Spark, Cicero single-handedly fights against Rayton and shows him the powers of the Spark when utilized properly.
Five Nights at Freddy's: Sister Location: Circus Baby, the mascot of Circus Baby's Pizza World, is one of the few animatronics with the ability to think. Upon becoming possessed by the spirit of William Afton's daughter and getting locked away and abandoned, Circus Baby forms an escape plan convincing the other Funtime animatronics to meld their exoskeletons together to create Ennard. To this end, she poses as the helpful guide for the player, gradually manipulating them into following her instructions culminating in the player getting lured into the Scooping Room to be disemboweled. Despite the horrific nature of her plan, Circus Baby takes no sadistic pleasure in it, earnestly apologizing to the player for misleading them and assuring them that they wouldn't be in pain for long.
For Honor: Apollyon is the ruthless, terrifying, armored warrior leading the Blackstone Legion, who desires war as the true state of mankind, dreaming of a world where only the strong survive. Recruiting only the strongest for her armies, Apollyon also attacks the Vikings and manipulates a greater conflict while forcing them to fight among themselves so only the strong will survive. Turning her eyes to the east against the samurai who call themselves the Chosen, Apollyon invades and with a series of brilliant gambits, subdues them as well, also uniting the knight legions and remaining Chosen against her. Even as they oppose her, Apollyon plans it so that with her death, the Vikings will invade, destroying the fragile alliance and kicking off a massive war that continues years after her demise. Combining a dark charisma with an endless hunger for war, Apollyon shows why she is possibly the most terrifying figure to ever lift a sword on the battlefield.
FreeSpace: Admiral Aken Bosch spends the entirety of the game attempting to ally with the Destroyers — aka the Shivans — whom he believes are unstoppable and will never be defeated regardless of the efforts of the Galactic Terran-Vasudan Alliance (GTVA). When the players are tasked with a squadron to intercept and disable his ship, Bosch openly sends a communication channel to the player and taunts them, questioning the competence of their commanders as he warps out of the system, well before the players have any chance at hitting him, just before a Shivan fleet ambushes the player's squadron. He frequently outsmarts the entire GTVA command in his capital ship, and when it looks like he's finally been caught when his ship is disabled and boarded, it's found out that he had planned a ruse which included the capture of his ship and all of his crew all along, and he had actually used the confusion to escape alone on-board a Shivan transport, showing more ingenuity and unpredictability than even the inscrutable alien race.
Ghost of Tsushima: Tomoe the archer is the former student of the famed Sadonobu Ishikawa. A born killer and brilliant archer, Tomoe won her way into the Mongol ranks when taken hostage by teaching them archery and leading their forces when Ishikawa tries to hunt her down, targeting strategic locations to attack his hometown of Hyoshi Springs. Ruining the reputation of Ishikawa and hero Jin Sakai by targeting travelers and framing them, Tomoe later sides with the heroes to eliminate the Khan's archers she trained, using Jin and Ishikawa as cover to destroy them to slip away during the fighting and flee to the mainland, leaving behind a final note for Ishikawa on their history together and her gratitude as his pupil.
God of War: Chains of Olympus: Persephone, Goddess of Spring and unwilling Queen of the Dead, was forced into marrying Hades. Disillusioned with the gods that abandoned her and mortals for their selfishness, Persephone decided to destroy the world and return it all to Chaos. Freeing the Titan Atlas, she sent him to kidnap Helios, causing the sun to fall and Morpheus' influence to spread, putting the gods to sleep, neutralizing them. She then sent Atlas to break the pillar that held the world up while at the same time using a vision of Kratos' daughter to lead him to her. Playing on his love for his daughter and his apathy towards humanity, Persephone tricks him into giving up his powers to purge his sins so he can join his daughter in Elysium, scorning him afterwards for how selfish he is. Driven to nihilism by the fate thrust upon her, Persephone came close to destroying the whole world.
Golden Sun: Alex is the closest thing the series has to a Big Bad, running the course of Enigmatic Minion to eventual mastermind in the span of three games. A Mercury Adept who betrayed his sister and his clan for the pursuit of personal power, Alex makes and breaks alliances with heroes and villains alike at his own convenience, always concealing his true intentions behind a stoic, cool-headed exterior. Alex rarely even personally dirties his hands, one of the few times he does resulting in him singlehandedly wiping out an entire battalion of elite soldiers. At the climax of The Lost Age, Alex manipulates every party into a position where they have no choice but activate the Elemental Lighthouses and bestow Alex the godlike power of Alchemy. Even when Alex is Out-Gambitted and seemingly left for dead on the collapsing Mt. Aleph, Alex adopts the identity of Arcanus in Dark Dawn and resumes old habits, cheerfully manipulating entire nations to his advantage and activating the apocalyptic event known as the Grave Eclipse. At Dark Dawn's end, Alex appears to betray his allies once again to undo the apocalypse he himself wrought, and escapes to seemingly end the series as he started it: unharmed, unfazed, and a total mystery to everyone who knows him.
Grand Theft Auto: San Andreas: Mike Toreno is an enigmatic government agent who engages in several illegal ventures to further US interests. Originally running the Loco syndicate to traffic drugs into Los Santos, Toreno fakes his death before revealing to Carl "CJ" Johnson his true allegiances, forcing the reluctant criminal to assist Toreno in running black ops against enemies of the state and rival agencies. Toreno has CJ engage in missions such as boarding a cargo plane during take-off and bombing it in mid-flight, stealing an experimental jetpack from a research base to attack a military train convoy, and infiltrating an aircraft carrier to steal a Harrier Jump Jet and assassinate protected targets elsewhere in the state. A witty and affable man through and through despite his shady nature, Toreno ultimately keeps his promise to release Carl's brother Sweet from prison by calling in some favors.
Growlanser IV: Wayferer of Time

Ludwig, General and later President of Dulkheim, is a man with great ambition for his country and will do whatever is necessary to achieve his dream. Recruiting Remus and hero Crevanille to the army, Ludwig wins them over to his side and uses them to further learn about magic from Ancient times. After betraying them to be experimented to further developed the country's magic capabilities, Ludwig lead Dulkheim during the upcoming war, defeating Iglesia and pushing back Valkanian before usurping his way to presidency by winning the people over, bringing prosperity to his country while gaining traction in the war. When Crevanille's group manage to rise to challenge Dulkheim, Ludwig decided to go all out to conquer them to secure his country's position in power, even putting his own life on the line even when cornered. A man who will keep fighting till the end, Ludwig shows himself as a grand leader with the iron-will and ruthlessness to succeed.
Sir Bernhart Muntzer is a member of the Valkanier Royal Guard, who shows why he's considered one of his country's best and a dangerous foe to face. A quiet man with great skill in combat and tactics, Muntzer manages to lay a successful siege upon Dulkheim's military base with strategic prowess, capturing Vallery for his country's magic research before winning him over as one of his soldiers. Running into him after escaping Dulkheim, Muntzer shows he's actually a very kind man and father to his family and men with a sense of justice, even saving Crevanille's group from bandits. However when Valkania decided to turn on Marquelay and Ordineil for its wealth, Muntzer despite feeling conflicted remained loyal to his king, leading the fight against them, even putting his fellow Royal Guard Aplphone to a corner and came close to winning.
Bryntir is a mysterious man who seems connected to Crevanille and Freya before being later revealed as a master manipulator setting things behind the scenes to defeat The Angel, Akyel and Vester, for the sake of his siblings. A renowned military officer in Dulkheim, Bryntir uses the army to investigate ruins for info against those threatening the world. Later investigating Valkania's ruins, he becomes a spy for them, assisting them in invading Dulkheim's army base before turning against them and abandoning them during the middle of the war. Showing up throughout the game as an ambiguous force in the conflict, Bryntir does what he believes is necessary to stop his enemies, even trying to kill Maggie. After gaining the info needed to stop the Angels and guiding Crevanille and Freya with the notes he left behind, Bryntir helps them put a stop to Akyels rampage, sacrificing his own life to help defeat him. A man who does not care about being branded a traitor, Bryntir would do anything for the sake of his brother and sister.

Guilty Gear: The mysterious "That Man", also known as the Gearmaker and by his real name, Asuka R. Kreutz shows a great deal of power as Sol Badguy and Baiken unsuccessfully attempt to strike him down for his deeds. In Anji's ending he invites him to his side and later in XX Accent Core Plus hires him to track down and punish one of his Co-Dragons I-No for all the trouble she's stirring up. He knows that Sol's ability to use Dragon Install could very well one day help to save mankind from a possible future threat. Despite his horrible deeds, That Man is truly remorseful for what he's done and genuinely believes he is doing what is best for mankind, something ultimately confirmed in the Xrd games where it is revealed he is one of the creators of Gears. Manipulating the fighters by forcing them to fight, destroying things around them to make them get stronger and encouraging them to use the Gears to destroy threats to humanity, That Man remains one of Guilty Gear's most brilliant and inscrutable characters.
The Gunstringer: The titular Gunstringer is an undead cowboy seeking revenge on his old gang, who've previously left him to die. Going on a Roaring Rampage of Revenge, he outguns and outwits anything that gets in his way, wether it be mooks, ninjas or even zombies, while unafraid to take cover and use the environment to his advantage during a shootout. In the process, the Gunstringer uses various tactics to locate his targets, from destroying their property to lure them out to befriending enemies and working with them. Upon discovering that the Player is the final member, the Gunstringer shoots his way out of the theatre he's performing for and goes off to finish his quest for vengeance.
.hack//G.U.: Ovan was once an ordinary hacker playing The World who had the misfortune of getting possessed by AIDA, who forced him to put his sister Aina and other players into comas, becoming the notorious PKer Tri-Edge. To save Aina and the other Lost Ones, Ovan conspired to trigger the Rebirth by manipulating Haseo into fighting and defeating the seven other epitath users, including Ovan himself. Ovan effortlessly manipulates Haseo, the cruelly ambitious Sakaki, system administrators, the World's AI guardians, and even the AIDA possessing him, without revealing his identiy as Tri-Edge until he desires it. His plan to trigger the Rebirth goes off without a hitch and Ovan saves Aina and the Lost Ones at the cost of falling into a coma himself.
Half-Life: The G-Man is an enigmatic bureaucrat who uses his supernatural abilities to carry out the whims of his "employers". Always watching from afar, the G-Man monitors people who exhibit great survival instincts to employ them under his cause. Responsible for bringing the crystal sample that caused the Black Mesa Incident, the G-Man went against the orders of his superiors to rescue Alyx Vance and Adrian Shephard for his own purposes. The G-Man would rearm a nuclear warhead to destroy the entire facility to cover-up his tracks. When Gordon Freeman killed the Nihilanth, the G-Man recruited him as Xen was now under the control of his employers. Twenty years later, he sent Gordon to City 17 to help overthrow the rule of the Combine. Although he was held back by the powers of the Vortigaunts, the G-Man waited until they were distracted to order Alyx to warn her father about the Borealis. With motives known only to himself, the G-Man removes any sense of choice from the people he manipulates.
Halo: The surprisingly eloquent and crafty Gravemind is the Lord of the Flood. A genius who nearly defeated the Forerunners with its strategy and power, Gravemind even managed to use its force of will and a Breaking Speech to turn a loyal AI to Gravemind's own side while instituting a Logic Bomb on the other AI. After being defeated and returning in the current day, Gravemind manipulates the Master Chief and Arbiter into fighting for it to handle its enemies as it prepares the Flood to take over all else, even employing its clever strategy to spread itself, such as when it takes over a ship and crashes it to take over a populated city. Even in defeat, Gravemind proclaims that besting it for the moment is simply added time to "a sentence I never deserved, but you imposed", truly believing that peace will be gained when the Flood dominate the galaxy.
Hard Reset: Professor Percival Novak is the creator of Interior AI, which he planned to use to defeat the robots, who wiped out majority of humankind. After Interior AI betrayed him and took over the Corporation, Novak started to devise a plan to beat it and thwart the robot's scheme of destroying the city of Bezoar. To this end, Novak deactivated the shields of Sector 6 to lure Major Fletcher to himself, which led to robots invading the sector and slaughtering hundreds of people. Manipulating the Corporation, and in turn the Interior AI, into believing it has an advantage, Novak captures Fletcher, explains his motivation to him and tricks him into uploading his mind into his own body, killing himself beforehand to make the Corporation think he is dead. Leading Fletcher to defeating the Atlas and the Constructor, Novak has Fletcher upload nanomachines from the defeated robots into his mind, to empower him and make him "the perfect weapon against the machines".
Horizon Zero Dawn: The brilliant, manipulative Sylens discovered the rogue AI HADES, repairing it and assisting it in exchange for HADES' knowledge on the Old World, even helping to form the Cult of the Eclipse. Growing wary of the increasingly vicious HADES, Sylens revealed he had not been foolish enough to ever trust the AI and managed to escape. Upon later making contact with the young scavenger Aloy, Sylens feeds her information while leading into her fighting Eclipse and HADES, leading to her eliminating Sylens' enemies for him, eventually even saving Aloy before she can be executed by the ruthless Eclipse leader Helis. Guiding Aloy to HADES' defeat, Sylens ends the game by trapping HADES' essence, intending on taking all of HADES' secrets for himself.
House of the Dead: Caleb Goldman, the Big Bad of House of the Dead 2 and 4, is the founder of the DBR Corporation and secretly funded Dr. Curien's research into creating zombies and monsters. Goldman, himself an expert in the Genome Theory, carried on the late Curien's work to create a being to rule over humanity and revert it to his natural state. Unleashing the zombie hordes on Venice and inviting his AMS "friends" to his office, Goldman explained that humans had upset the Life Cycle and needed to be culled. After The Emperor is defeated, Goldman chooses death over being apprehended, promising a "successor" will come. Three years later, Goldman's backup plan came into effect. Zombies were unleashed once more and messages left by the deceased Goldman reveal to James Taylor and Kate Green a countdown for a nuclear launch—which turns out to be a hoax. Goldman leads the duo to his office while providing tests of strength to destroy The World, a monster he made that had become too powerful. Goldman also promises that he did not intend to destroy humanity and specifically made sure people could live in the North, remarking that "hope is such a splendid thing."
Huntdown: The Shogun is the boastful leader of the No.1 Suspects, and the Final Boss of the game. Planning a citywide takeover, he uses the chaos caused by the other factions to silently take over various casinos and nightclubs around the city, bribing greedy cops to fight on his side. By the time anyone noticed his operation, the remaining law enforcement were left too weak to stop him. His loyal minions being some of the toughest opponents in the game, he fights you personally when cornered, first chasing you in a Humongous Mecha around his building, and then fighting you with only his skills and his swords while you're both on falling debris. Being bested, he warns the Bounty Hunters that the corporation that hired them isn't trustworthy, as well as claiming that someone just as dangerous as him could take over, both notions proven right when the corporation puts a bounty on their head.
Immortals Fenyx Rising: Prometheus is the titan of forethought who was punished by Zeus for stealing fire from the gods. Disgusted that Zeus turned humans into stone, Prometheus had Atlas free Typhon from his imprisonment. This allowed Typhon to bring chaos onto the world, forcing Zeus to come to Prometheus for help who told the story of Fenyx, hoping to stall Zeus long enough for Fenyx to arrive and kill Zeus. Though his pla failed, it was only due to Fenyx deciding to forgive Zeus. Zeus was so impressed with the story Prometheus told that he decided to free him from his imprisonment, but not before having Prometheus listen to Ligyron's re-telling of Fenyx journey.
Inazuma Eleven:

Ray Dark is the coach of the succesful Royal Academy. Having a grudge against the Raimon Institute, Dark even tries to murder their team. After the Royal Academy rejects him, Dark coaches Zeus Junior High and uses ambrosia to enhance their skills, while remaining a formidable foe even without their drink. Later, Dark allies with the Ailea Academy to create the Royal Academy Redux, convincing the friends of Jude Sharp to join his team and use Dangerous Forbidden Techniques before confessing to Jude that he considers him to be his greatest work. Taking a new identity during the Football Frontier International, Dark tries to convince Jude to join him and becomes the coach of the Italian team Orpheus, paying for the operation of their ace's little sister. Eventually regretting his wrongdoing, Ray Dark cooperates with the police and is murdered by Garshield, smiling at his own death in the anime. Resurrected and ordered to train the Earth Eleven for the Grand Celesta Galaxy tournament, "Astero Black" selects untrained talents that are constantly tested and even manipulated to create a team that eventually saves Earth and the entire galaxy.
Chrono Stone: Simeon Ayp is the leader of Nu-Gen, an organization comprising Second Stage Children—powerful mutants with a low life expectancy—who rebel against societal mistreatment and their own mortality. Already having won when the story starts, Simeon counters El Dorado's attempts to erase football using Time Travel by sending his lieutenant Fei Rune, whose memories are altered to take advantage of the kind-hearted nature of the Raimon team. When the Raimon discovers the truth, Simeon breaks his ceasefire with El Dorado to destroy their headquarters and announce the Ragnarok Tournament to decide the fate of the world, planning to annihilate regular humans if he wins. During Ragnarok, Simeon awakens Fei's memories and tests his loyalty by making him score a goal against the Raimon yet also accepts Fei leaving Nu-Gen after that. In the match against the Chrono Stone team, Simeon uses diverse techniques to win the advantage, and despite his despair at realizing his own limitations, he remains Defiant to the End alongside his friends, accepting his defeat as he promised and renouncing his powers.

inFAMOUS: Kessler is a version of Cole MacGrath from the future where he lost his entire family from The Beast's rampage. Traveling back in time he forcibly took control of the First Sons where he had them create the Ray Sphere and then giving it to Cole MacGrath, resulting in the latter getting his powers, as well as causing massive collateral damage to Empire City and its eventual quarantine. Setting himself as Cole's nemesis, he tricks Cole into believing he had cause the grim future, manipulates Cole's best friend Zeke into joining his side, and giving Cole a series of Sadistic Choices leading to the death of Cole's girlfriend Trish. Successfully causing Cole to seek vengeance on Kessler, he gives Cole the Ray Sphere to use, before fighting him head on. Upon being defeated, Kessler then reveals to Cole his true identity, as well the existence of The Beast and the destruction he'll bring, admitting that his actions against Cole was to make him stronger so that he'll be able to succeed at stopping The Beast where Kessler himself failed.
J - R
Jade Empire: Sun Li, the "Glorious Strategist", once orchestrated the downfall of the Spirit Monks and upon failing to overthrow his evil brother, Emperor Sun Hai, kills the guardian of the last Spirit Monk and becomes his caretaker in the wilderness. Training the Spirit Monk to defeat Sun Hai one day, Sun Li uses him to defeat his brother and leave the throne of the Jade Empire open before revealing he trained his student with a flaw in his fighting style so Sun Li could exploit it and kill him, before claiming the throne. Taking over, Sun Li plans to conquer all he can, repeatedly showing himself worthy of the moniker for which he is known.
Jak X: Combat Racing: Rayn is the daughter of Krew and far more charming and clever than he ever was. Enacting her deceased father's plan to flush out rival gangster Mizo and take his assets by winning a racing bet, Rayn poisons Jak and friends, faking her own poisoning to gain their trust. Only by winning the racing tournament will they be given the antidote. Playing the part of the innocent daughter, Rayn never breaks character, even as Ashelin—the only person to doubt Rayn—threatens her. Carefully stringing along the heroes by exposing parts of Krew's plan while acting surprised, Rayn even decides to race and put herself in harm's way to ensure nothing is left to chance. After Mizo is defeated, she fulfils her part of the bargain, providing the antidote to the poison. She also leaves behind a message from Krew to come clean to everyone and as a new crime boss orders that Jak and the others—whom she now considers friends—are not to be harmed. Winning and getting away with everything, Rayn is one of the series' most affable and cunning scoundrels.
Jump Force: Light Yagami joined the Jump Force both to protect the world and to find a way to restore power to his Death Note. Quickly deducing the presence of a mole within Jump Force, Light is also the only one to suspect Angela, who turns out to be Galena, exposing her and partially preventing her from destroying the Umbras base with a trap. Locating Galena while she reports her failures to Kane, Light arrives and convinces Kane that the villains hold the advantage, while claiming his interests align with the villains, allying himself with the villains while the heroes are left in the dark. After Prometheus/Director Glover's betrayal, Light assumes leadership of Jump Force and assists the Player by bringing a reformed Kane who gives the Player their own cube. After Prometheus' defeat, Light manages to acquire one of the Umbras cubes which was his plan all along. This Light proves himself to be far more collected and sympathetic than his smug canon self, while no less brilliant.
Killzone: Mercenary: Blackjack is an Arms Dealer with no loyalty to either the ISA or the Helghast and whose primary motive is profit, yet is affable, charming and with a code of honour, morally objecting to the creation and use of a virus that could wipe out all life on a planet. Assisting Danner throughout the campaign, even when Danner is falsely labelled a traitor to Vekta and forced to work for Colonel Vyktor Kratek, Blackjack continues to sell him weapons and tools and eventually saves the day by hijacking Danner's comms, leading him and the boy Justus to safety and orchestrating to destruction of the virus. Ending the game by wiping out records of Danner's and Justus' pasts to help them evade capture, Blackjack will continue to profit from the war between Vekta and Helghan.
Kirby franchise:

Kirby Super Star: Meta Knight's one true running as Big Bad in "Revenge of Meta Knight" showcases him to be a ruthless Determinator on par with Kirby himself. Aboard his faceship the Halberd, Meta Knight attempts to conquer all of Pop Star to liberate it from its "lazy" lifestyle while repeatedly preventing Kirby from opposing his takeoff, forcing him to waste his time fighting Heavy Lobster before blowing both away with the Halberd's jets. Even when Kirby's tenacity ends up with the Halberd crashing toward the sea, Meta Knight refuses to give up, persistently hounding Kirby until the literal last minute. Even at his worst, Meta Knight is a Noble Demon, offering Kirby a sword to fight him with in an even duel as he always does, and quietly regretting he's unable to save his crew from certain death due to their Undying Loyalty toward him.
Kirby's Return to Dream Land: Upon crash landing in Dream Land, Magolor plays the innocent victim to persuade Kirby and his friends into repairing his ship, traveling with him to Halcandra, and defeating the dragon Landia, whereupon he seizes the Master Crown and sets his sights in conquering the rest of the universe, starting with Pop Star. What separates Magolor from the other one-shot villains of the series is his personable and talkative personality, going so far as to earnestly thank Kirby for his help even as he betrays him. Future games would have Magolor change for the better, and ever since his introduction most of the franchise's antagonists have dropped the Generic Doomsday Villain shtick just to meet the bar he set.

Knack: Katrina is Viktor's right hand woman, both seeking to open a locked door containing countless Massive Relics that they want to use to revolutionise the world. Katrina is the brains of the operation, coming up with just about all the strategies. Believing Knack to be the key, she suggests Vitor kidnaps him. When that doesn't work, Katrina suggests they simply let Knack and crew investigate the door themselves, correctly predicting they'd also be fascinated by it. Later managing to bug a memento of kid sidekick Lucas, Katrina is able to ascertain where the real key is, managing to snatch it from right under the heroes' noses. Through acrobatics and strategy Katrina was able to go toe to toe with the much stronger Knack and when Knack outsmarted her, she went into training and accepted Viktor's gift of a mech and poisoned relics to even the odds. Even after being defeated and reforming Katrina creates her own successful company focused on private security. Almost always one step ahead, Katrina was Knack's most likable and devious antagonist.
L.A. Noire:

Jack Kelso was a marine whose inspiring charisma earned him the respect of his allies and rivals. Returning home after World War II ended, Jack's loyalty to his men causes him not to report on them when they decide to steal the surplus morphine in the SS Coolridge. This sense of loyalty carries on in Los Angeles when he ambushes Mickey Cohen to get him to back down on them and refuses to rat them out to Cole Phelps when he demanded answers. When hired by Elsa Litchmann to investigate her friend's death, Jack figures out the corrupted motivation behind the Suburban Redevelopment Fund and orchestrates a raid on its leader Leland Monroe, before putting Monroe under his mercy and dismantling his plans. With his willingness to bend the rules contrasting with Cole's more procedural methods, Jack Kelso proves to be an invaluable ally to Cole despite acknowledging that they weren't friends.
"The Set Up": Albert Hammond is a cunning boxer who would turn against his manager, Carlo Arquero, when he tries to bribe Hammond to loose the next match. Exploiting the many people betting against him while placing several bets on himself, Hammond calculated that he would make over $11,000 if he won the fight, before following through with his plan. Going into hiding after winning the fight, Hammond has his girlfriend, Candy Edwards, collect his winnings at various bookmakers before covertly taking the winnings from Candy. He later confronts Arquero and learns that he killed Candy. Cole Phelps and Roy Earle end up saving Hammond, with the former deciding to let Hammond leave with his winnings, sympathizing with his struggles and impressed that he was able to swindle all of Los Angeles.
"A Polite Invitation" & "A Different Kind of War": Leonard Petersen is the Assistant District Attorney of Los Angeles who is trying to get elected to the District Attorney office. Painting himself as an ambitious crusader against corruption to support his election campaign, Petersen rcruits Jack Kelso as his investigator, letting him look into the Suburban Redevelopment Fund. Upon learning of the corruption behind the Suburban Redevelopment Fund and among those involved including the mayor and police chief, Petersen uses his findings to leverage a deal, promising to keep quiet about their involvements if they give him his desired position.

The Last Remnant: The Conqueror is a brutal, ruthless, godlike man whose strength is rivaled only by his keen strategic mind and whose presence is felt in every scene he's in. A Warden of the Remnants and a sort of Remnant himself, The Conqueror deceives Duke Wilfred Hermeien, manipulating him into thinking he's in control of The Conqueror while The Conqueror himself attacks various settlements and steals their Remnants. One notable conquest has him lead the armies of Athlum away from their city with his own troops so he could single handedly attack it, fighting and killing Emma Honeywell and stealing the Remnant Valeria Heart. Betraying Hermeien, he forces him to be a test subject by infusing him with power to see what would happen to the world if he released Remnants. Seeing that the result would be the death of humanity, The Conqueror sees this as a reasonable price to pay, believing that human exploitation of Remnants would destroy all of reality. Defeated by Rush Sykes' Heroic Sacrifice, the last we hear of The Conqueror is him speaking with Rush in post credit dialogue, affably asking him if he is going to return to the world. With an iron will and a cause he believes to be noble, The Conqueror is a simple yet electrifying antagonist.
Last Scenario: Augustus works himself to the top so he can become the Empire's minister and seeks to prove that even commoners can achieve the throne. He effortlessly manipulates Felgorn into murdering the Emperor so that the Spoiled Brat princess Helga can take over. He then lets her run the Empire into the ground so that when he covertly assassinates her, the Empire's citizen rejoice and appoint him Emperor. When Felgorn finally wises up and turns on him, Augustus allows Felgorn to kill him, stating before dying that he is content and that, with his desire fulfilled, he has already won.
The Last Story: Dagran, hero Zael's childhood friend and boss, after losing his family to the corrupt nobility, masterminded the Garuk and Lazulis war. Desiring his group's future and revenge, Dagran planned to get the Outsider's power to gain Count Arganam's support, but when Zael got it instead Dagran tried appealing him to the count, even pushing him to wed his niece Calista. While doing this, Dagran staged a Gurak invasion as cover to kill General Asthar, leader of the knights who killed his family, but when Zael was blamed for it, he framed Jirall, Calista's fiancé, to secure their marriage but when Zael denounce Arganam, Dagran realizing his plan has crumbled, decide to get the full power of the Outsider to reshape the world, manipulating the wielders Zangurak and Zael before taking the power for himself. Confronted by Zael's group, he reveals his entire plan to them before reluctantly battling them in a final fight, and after being cut down Dagran, in his last moments, reconciles with his team and resurrects Lowell with the last of his power. A crafty mercenary, Dagran's wit showed how he was able to be the one ruling everything.
Left 4 Dead: William "Bill" Overbeck is the de facto leader of the Survivors and looks after his own group no matter the cost. Having been introduced to the Infection when he powered through surgical anesthetic to kill a zombie with his bare hands, Bill remains just as effective a zombie killer as his younger counterparts, leading them from Philadelphia to rescue at the Millhaven outpost. Inside the outpost, Bill helps overpower his captor before leading the expanded group across the outpost, picking up on Louis' plan to take out a Tank and playing his role perfectly. When they get to the train, Bill starts it and leaves everyone except for his group behind, beginning a new plan to reach the Florida Keys. When the plan goes wrong, Bill sacrifices his life to ensure the group's survival, facing down three Tanks with nothing but a last smoke and the comfort that his loved ones are safe.
Legacy: In this duology, two of the major antagonists stand out as being the deadliest and craftiest:

Shadar, "The Malevolent Shadow", was once the Prince Galahanzer, who faced the god of the world, Proteus, and was driven to despair upon learning the truth of humanity's past as creatures that had rejected their god. Seeking to balance the world by destroying the gods who torment humanity, Shadar became known and feared for killing overpopulated areas to maintain balance, and battles and mentors Slade, allying with him as needed, while outwitting his rivals to always come out on top. Nearly becoming a god before being stopped, Shadar returns in the sequel to implant his soul in Nero, a golem boy, whom he uses to defeat yet another rival and enters the Ether Vein to destroy it and achieve balance. Forced into a stalemate in a final stand, Shadar concedes, content with the balance achieved.
Proteus, the god of the world, once created a paradise for humanity and his demi-god children, but after being imprisoned and split into a good and evil half, the latter half became infuriated with his creation's ingratitude and resolved to wipe them out. Manipulating Rhea into becoming his pawn, the evil half of Proteus uses her to eliminate his enemies, getting the drop on Shadar and forcing his good half to engage the heroes personally to test their strength. When faced directly as the Final Boss, the evil Proteus remains undaunted and, even in his loss, merely questions if humanity is able to live on without him. Even then, he returns in the sequel under the alias Dalmar, attempting to destroy the new heroes and take back the world one last time.

Legacy of Kain:

Once a petty noble in the world of Nosgoth, murdered and revived as a vampire, Kain has chafed at the tyranny of fate. Establishing a vampire monarchy, but wishing for a way to save the world without sacrificing his own life, Kain condemns his right-hand man Raziel to the Abyss, knowing Raziel will survive and return as a wraith, allowing Kain to manipulate him, the one being with true free will, into changing fate to the point of even averting his own predestined death, as well as saving Raziel from his own fate of being consumed by the Reaver. Kain proceeds to overcome a multitude of dangers with his wit and skill, constantly able to keep pace with the most powerful players in Nosgoth to the point he is able to even defeat the monstrous Eldritch Abomination, the Elder God, who has been responsible for all the bloodshed and horror Nosgoth has endured for eons, while never losing his sardonic wit or dark charm.
The Necromancer Mortanius of the Pillar of Death helped to lead a rebellion that overthrew the vampires before he became aware of the Hylden being held back by the Pillars of Balance. Possessed by the Hylen leader, the Unspoken, and used to murder the Guardian of Balance, Mortanius sets the events of the series in motion by having the petty noble and heir to Balance, Kain, murdered and revives him as a vampire to kill the brigands who slew him to begin with. Once this is achieve, Mortanus manipulates Kain to steadily purge the Circle, ending with Kain killing him as well, all with the intent of returning the Pillars to vampire ownership.

The Legend of Heroes: Trails of Cold Steel: Giliath Osborne is the Blood and Iron Chancellor of Erebonia and the primary antagonist of the third and fourth installments. Upon the death of his wife and the fatal attack on his son, he makes a deal with Ishmelga to save his son's life in exchange for his own service to bring about the Great Twilight, and played the role of ostensibly loyal servant while planning against him to destroy Ishmelga and his curse. To bring about the Twilight, he starts by taking advantage of "unfortunate accidents" in order to force nations into merging with Erebonia or risking destruction, and succeeds almost every time using just his words. Surviving being shot, he starts biding his time and allows the Noble Faction to undermine itself and gaining more power for himself before he reveals he survived the attack. Manipulating Ouroboros, he then takes over their Phantasmal Blaze Plan for himself, and forces them to work for him instead if they want to see their plans to fruition. In the end, when the Great Twilight has been fulfilled, he rushes the final Rivalry in order to prevent it from happening at the height of the war and allowing Rean to defeat him and go on to destroy Ishmelga once and for all.
The Legend of Zelda: Ganondorf Dragmire—"Ganon" in his bestial form—is the king of the Gerudo, the reincarnation of Demise's hatred, and the eternal nemesis of Link, Zelda, and all who carry their names. Initially coveting the Triforce to bring prosperity to his people, Ganondorf would be overcome by his own lust for power, and abuses his intellect and strength to gain it by any means. In his first chronological appearance, he manipulates and exploits his situation to gain the Triforce of Power, and takes the steps to ensure no one can end his rule. He also uses Link to bait Zelda into a trap, and challenges Link himself so that he can gather all three of the Triforce in one place. In all three timelines he is undone, but he always bounces back in some way, whether by manipulating an aspiring usurper, cutting off the Master Sword's power, or disguising himself to befriend and betray Hyrule's king. Stylish, smart, strong, and sometimes tragic, Ganondorf has forever solidified himself as one of gaming's most celebrated villains.
LEGO Adaptation Game:

Jurassic World: The Indominus rex is more sympathetic than her original counterpart while still retaining her intelligence. Bitter about how she's treated by the Jurassic World staff, she hatches a plan to escape and destroy the park. Using her camouflage ability, she hides in her cage and makes it look like she climbed out, escaping when the doors are open for investigation. Managing to remove her tracking device to throw security off, she continues her rampage while overcoming anything in her way, be it the security or other dinosaurs. When confronted by the Velociraptors tamed by Owen Grady, she uses her raptor DNA to communicate with them and win their sympathy, becoming the pack leader and having them drive off her enemies. After Owen manages to win them back, the Indominus wastes no time combating the Raptor Pack, incapacitating two of them and holding her own even after "Rexy" is unleashed, only being stopped by being suddenly eaten by the Mosasaurus.
Marvel Super Heroes: Magneto is an extremely powerful mutants with mastery over magnetism, and the longtime archenemy of the X-Men. Leading a cabal of supervillains seeking to take over the world by weaponizing Cosmic Bricks alongside Doctor Doom and Loki, Magneto proves instrumental to the group's plans thanks to the manpower provided by his Brotherhood of Mutants as well as his obscene strength and guile. Whether it's leading successful attacks on the Raft and the X-Mansion, using the Statue of Liberty as a weapon and transportation device to great effect, or employing Mystique's convincing shapeshifting skills to distract the heroes while he lifts the cabal's base into space, Magneto constantly beguiles the heroes and snatches victory after victory from them, all the while oozing with charisma and charm. He's also the only villain suspicious of Loki, and when Loki confirms his suspicions by betraying the group, he's quick to check his pride at the door and mobilize the villains to help the heroes save the planet from a Loki-controlled Galactus.

LiEat III: The Lie-Eating Dragon and the Gold Thief: The titular Phantom Thief Butterfly, real name Cyril Leonhart, is an infamous thief who has stolen artifacts and eluded police around the world. Seeking revenge on both the gang that tormented her in her childhood and her brother Teobaldo for abandoning her, Cyril, with the help of Enos and Gene, infiltrates the showing of the Antique Artifact disguised as Enos and uses ultrasonic waves to disable Efina's power. Stealing the artifact and submerging the building in lies, Cyril forces Teo and Efi to expose Master Wilbur, the party host, and one of his maids as members of the gang, then fights them and corrupts Teo with lies, intending to use him to flood all of Gold Town with lies and wipe out the gang for good. Even in the ending where Efi saves Teo, who apologizes for abandoning Cyril, she refuses and escapes unscathed, promising only to meet them again someday.
LittleBigPlanet series:

LittleBigPlanet 2 (2011): DC Comics Premium Level Pack DLC: Lex Luthor is once again the brilliant Arch-Enemy of the Justice League, as well as the leader of the Dark Alliance. Plotting to use the heroes to power his mecha suit to Take Over the World, he invades the Watchtower and abducts each member before they could react, placing them all over the world with his Dark Alliance members watching over them, each one also being guarded by harrowing platforming challenges. Operating many of the traps himself during the final stage, he manages to get his mech to full power before challenging Sackperson to a duel, putting up a good fight before being beaten.
Sackboy: a Huge Adventure (2020): Vex initially comes off as a generic supervillain until his true colors are revealed. Planning to use a machine to throw Craftworld into chaos, Vex kidnaps the residents of Loom and has them work on his machine, while purposely letting Sackboy escape. After seemingly dropping his plans in the process and later fighting in an underwhelming manner when encountered, Vex eventually reveals to Sackboy that he dropped them on purpose so that he can get the MacGuffins which power his machine for himself, stealing them all from him and engaging him in a much more intense battle. Even after seemingly been defeated, it's revealed that Vex escaped and activated the Topsy-Turver already, planning to replace the Tree of Imagination with it to become a god. Nearly winning in the end, Vex proves to be the craftiest foe Sackboy's faced yet.

Lunar: The Silver Star: Magic Emperor Ghaleon was once one of the four great heroes who becomes disillusioned with the world after the supposed death of his best friend Dyne. Ghaleon decides the world cannot function without gods, feeling betrayed by the goddess Altena's decision to be reborn as a mortal and seeks to either supplant her or force her to resume her role. Ghaleon manipulates the heroes into assisting him in his goals, capturing four great dragons to harness their energy to pull his plans off. Ghaleon remains one step ahead of everyone, even capturing Altena's human form Luna and almost succeeds in his ultimate goal. In Lunar 2: Eternal Blue, Ghaleon is revived, seemingly as a minion of the God of Destruction Zophar, but having grown repentant for his actions, Ghaleon instead works against Zophar and assists the heroes, becoming a Stealth Mentor to the young warrior Hiro before peacefully passing into the afterlife once he tests Hiro's strength enough.
Marvel Heroes: Doctor Doom is the ruler of Latveria, and the first Big Bad of the story. Hacking into Tony Stark's archives, Doom discovers the existence of the Cosmic Cube, and seeks to harness its reality-warping powers for himself. Doom employs various supervillains to keep the heroes occupied while he continues with his plans behind the scenes, using both sides to gather various powerful artifacts for him. Once he has gathered all the artifacts, Doom promptly destroys them to ensure that they would not be used against him. He also employs Mister Sinister to clone the mutant Bishop, utilising the mutant's energy absorption powers as a conduit to safely harness the Cube's energy. With the Cube's powers, Doom intends to reshape the world in his own image. Returning from his defeat, Doom exposes the Skrull's secret invasion of Earth and forms an Enemy Mine with the heroes to stop them. A cold and taciturn schemer, Doom always stayed one step ahead of the heroes, and came close to attaining the power he had long sought.
Marvel Ultimate Alliance:

Doctor Doom is the charismatic leader of the Masters of Evil. Before the events of the game, Doom stole top secret information from S.H.I.E.L.D. on how to deal with Asgard should it ever become a threat. Doom then refined the plan as a way to steal the All-Father Odin's godly powers for himself. Through a series of clever diversionary tactics, Doom constantly stays one step ahead of the heroes as he gathers all the necessary tools he needs to defeat Odin. Colluding with the God of Mischief Loki, Doom successfully conquers Asgard and defeats Odin in battle. Not wanting to share Odin's power with his lieutenants, Doom implements a series of Uriah Gambits to have the heroes take out his lieutenants for him. He quickly consolidates his control over the entire world, using his newfound powers to crush any form of resistance, and brainwashing the remainder of Earth's heroes into his loyal servants. A brilliant mastermind who managed to ascend to godhood, Doom establishes himself as a truly diabolical genius.
Loki is a member of Doctor Doom's Masters of Evil, seizing an opportunity in the Masters to fulfil his dream of conquering Asgard. Despite being its newest member, Loki manages to quickly ingratiate himself into Doom's inner circle as his Number Two. Disguising himself as the traitorous Mandarin, Loki frames him for the chaos the Masters had caused in Atlantis. The deception worked, giving the Masters the necessary distraction to carry on with their plans undeterred. Loki then leads an invasion on Asgard with an army of super-soldiers and overthrows Odin as King of Asgard. Even as the heroes turn the tide, Loki has one final trump card — the Destroyer Armor. Supposedly defeated, Loki disguises himself as Nick Fury, tricking the heroes into freeing the armor from its prison for him. Upon revealing his deception he proceeds to hijack control over the Destroyer Armor and attempts to crush the heroes once and for all. A master of deception, Loki proves himself to be Doctor Doom's most invaluable ally.

Marvel vs. Capcom: Infinite: Jedah Dohma, the "Dark Messiah," masterminded the entire convergence of the Marvel and Capcom universes by convincing Lady Death herself to unite them for the sake of "equilibrium." Unfettered in his noble intentions of offering salvation, Jedah became worthy of wielding the Soul Stone and uses it to create a symbiote. Also convincing the likes of Dormmamu and Firebrand to his side, such an alliance pays dividends when Morrigan and Ghost Rider lead a charge in taking his Infinity Stone and destroying his symbiote, allowing him to escape unscathed. Although defeated, the worlds remain merged in addition to his biggest obstacle, Ultron-Sigma, being removed from the playing field, leaving the ever-ambitious Demon Lord none the worst for wear.
Max Payne 2: The Fall of Max Payne: Vladimir "Vlad" Lem, debuting as an ally in the first game, is a friendly Russian mobster, quick with a joke and a smile and refers to everyone as the "dearest of all [his] friends". In truth, Vlad is a member of the Inner Circle who was manipulating Max from the start. Using his own professional assassin crew, the Cleaners, Vlad has the rest of the Inner Circle steadily eliminated while playing the NYPD and Max to do his work for him, even planning on having Max killed by Vlad's lover Detective Winterson, whose blind son Vlad is truly loving and affectionate with. When exposed by his former mentor, Alfred Woden, Vlad plans to manipulate Max and his hitwoman lover Mona Sax into killing one another while never losing his pleasant smile or friendliness.
Metroid: Other M: MB, aka Melissa Bergman, was created as a clone of Mother Brain by Galactic Federation scientists on the BOTTLE SHIP in order to control their bioweapons, specifically the Metroids. Gaining emotions, the resulting attempt to reprogram her as well as the seeming betrayal of her "mother", Doctor Madeline Bergman, sent her on a rampage against the scientists, using the monsters to slaughter them. MB then cultivated the bioweapons and sent the BOTTLE SHIP on a collision course with the Galactic Federation HQ, hoping to wipe it out. Meeting Samus Aran, MB successfully won her trust by pretending to be Madeline, sending the Bounty Hunter to die in Sector Zero at the hands of nigh-invulnerable Metroids. Her plans foiled and confronted by Samus and the real Madeline, MB almost surrendered peacefully with her mother's tearful apology, only dying while fighting against aggressive Galactic Federation soldiers.
Middle-earth: Shadow of Mordor: Celebrimbor, the Bright Lord, is the one who forged the One Ring for Sauron, before realizing Sauron's true nature. Briefly overcoming Sauron and losing thanks to the wiles of the Ring itself, Celebrimbor returns as The Wraith in the present, manipulating the revived ranger Talion into slowly taking over parts of Mordor and establishing the kingdom of the Bright Lord, crushing the wills of the uruks to serve him to steadily supplant Sauron himself. Finally raising an army to challenge Sauron, Celebrimbor promptly abandons Talion for a host he believes to be stronger and even shows himself capable of challenging Sauron in a duel.
Midnight Scenes Episode 2: The Goodbye Note: "Linda" is a cunning alien spy, who infiltrated the facility where humans have hidden the extraterrestrial artefact, Elysian. Fooling everyone into trusting her, Linda manipulates Dr. Richard P. Griffin into retrieving Elysian from Secure Compartment by secretly placing a toy robot in the ventilation system and passing it off as rat being trapped in the vents. Hunting down Richard and having him surrender Elysian after taking over the plane he was in, Linda succeeds in her mission and led the aliens to conquer the Earth.
Mirror's Edge: Catalyst: Dogen is the "Crime Czar of Glass" who poses as a high society chef. When Faith accidentally sabotages one of his deals, rather than punish her, Dogen instead offers her a job, recognizing her clear skills and talent and offering her mother's drawing as payment. When Faith fails to complete the job, he remains unsympathetic to her plight, yet still pulls strings to ensure that Faith only spends a year in prison, saving her from exile. Upon her release, he orders her to destroy the Anansi corporation, uncaring that his plan would kill all those inside because they owe him. Upon Noah's death, Dogen gives Faith the harsh words she needs to rise up from her despair, convincing her to go after Gabriel Kruger despite the seemingly impossible nature of the task. Following Kruger's death, Dogen then refuses to clear her debt, reasoning that if he did so, he'd have no reason to see her anymore, and he'd much prefer to continue their business relationship.
Mortal Kombat: Deadly Alliance: Nitara is a vampire whose Realm was conquered by Shao Kahn. Seeking to free it, she finds an Orb which, if destroyed, will free her Realm. It being submerged in lava, she decided she needed the cyborg Cyrax to obtain it. Earning Reptile's loyalty with a Saurian artifact, she has him damage Cyrax's teleportation device. Nitara, having the means to travel the Realms, offers to send Cyrax home if he retrieves the Orb for her. He agrees and she keeps her word, afterwards destroying the Orb. One of the few to save her Realm from Shao Kahn — all by her own cunning — Nitara was willing to use underhanded means to save her home and people.
My Friend Pedro: Pedro is the Imaginary Friend of the Protagonist who willingly helps him plan the downfall of his criminal family. After the protagonist gives himself amnesia, Pedro tricks the now amnesiac vigilante into killing his family and eliminating the mob, teaching him some fighting techniques and encouraging him to get creative with them as to stylishly kill enemies. After the vigilante figures out his plan, Pedro reveals that his final request was to forcefully make him kill himself should he figure out, a task that Pedro reluctantly carries out, engaging him in mental combat when the vigilante resists.
Need for Speed: Carbon: Darius is the leader of the notorious Stacked Deck street racing crew in Palmont City. Bailing the Player Character out, Darius has him race other crew leaders so he can take control of their territories and sells the player out to the bounty hunter, Nathan Cross, once he is of no use to him. It's been revealed that Darius caused the event that tarnished the player's reputation by tipping off the police of a street race the player was participating in, switched the money bag, and letting the player escape Palmont. When Darius learns that Nikki made a deal with Cross to free the player, he recruits the fallen crew leaders to Stacked Deck and has them race the player before racing him personally. With his cunning only matched by his racing skills, Darius nearly defeats the player on the track before accepting his defeat with grace merely telling the player to enjoy his victory while it last as there's always someone out there who's a little faster than him and eventually they're gonna catch up.
NiGHTS: Journey of Dreams: Reala is the second-hand Nightmaren to Wizeman the Wicked who combines intense loyalty with forward-thinking action. Tasked with apprehending the rogue, free-spirited NiGHTS, Reala confides in his master the "perfect plan" where he places Second-Level minions in the best spots to maximize the chance of success. Possessed of a faux-gentlemanly charm and cutting tongue, Reala demonstrates his manipulative acumen by shaking Helen's faith in NIGHTS with a Half-Truth strengthened by a carefully laid lie, providing a window of opportunity to dispose of her and recapture his target. Also one to play hardball, Reala corners Will when he is alone and uses him as leverage to cage NiGHTS. Cruel, underhanded, but impressively pragmatic, Reala would stop at nothing to bring their "heads to Master Wizeman himself."
Nioh series:

First game:

Tokugawa Ieyasu, in spite of being the Big Good, is a ruthless man out to unify Japan to put an end to the eras of war and bloodshed. Recruiting William Adams so William will handle the dirty work for him, Ieyasu manipulates the fraught political situation while gaining more power as he crushes the Toyotomi forces, even sacrificing his own allies to secure an advantage. Ending by defeating the Toyotomi at Sekigahara, Ieyasu orders William's death to bury the truth of the Amrita crisis, only to reveal he knows William is actually alive before having a good laugh over it.
Lady Maria is a charming spy from Spain who arrives in Japan, whereupon she ingratiates herself to Date Masamune and helps him kick off a rebellion, creating a new war so she may harvest Amrita for the betterment of Spain. Later repeating the same action with Sanada Yukimura at his castle, Maria manipulates Lady Yodo at Osaka Castle to continue the conflicts, allowing her to slip off completely free and clear of any punishment no less than three times, all for the betterment of Spain and revenge against England for stealing her kingdom's golden age.

Nioh 2: Otakemaru, often operating under his guise of "Kasshin Koji", was once a kind Youkai twisted into hatred by the persecution of humanity. After being defeated and sealed by his sister Suzuka, Otakemaru persists in a fragment of himself, manipulating numerous key figures throughout Japanese history, including Ashiya Doman, gathering energy to free himself and plans to unleash the Youkai and bring humanity to ruin. Masterminding the unsealing of the other Youkai as well as multiple wars, Otakemaru corrupts the kindly Tokichiro into the bloodthirsty Hideyoshi, with even death being insufficient to truly extinguish his spirit until a final battle with his sister's child Hide, passing to admit his wrongdoings in the afterlife.

Nocturne: The Stranger is Spookhouse's top field agent. Perpetually stoic and sardonic, what the Stranger lacks in people skills, he makes up for in being an effective monster hunter. His claim to fame was wiping out communities of different horrors, earning him the attention of ancient gods and demons alike. Mostly relying on mundane firearms, the Stranger's feats include near single handedly saving a town from a zombie outbreak, fighting off a werewolf attack on the way to said outbreak, and uncovering and dismantling a mob operation to create zombified enforcers. Despite his admitted disdain for monsters, he sets it aside and considerably mellows from it over the years: setting out to save the dhamphir Svetlana from being one of Count Voicu's brides, and helping Moloch escape a madman's murder-house filled with elaborate death traps. During an investigation on Burkittsville, the Stranger saves Doc Holliday from suspicious townsfolk with a cover-story of them being in the FBI while using a toy badge to trick them; the Stranger would then help Holliday rescue a child that the evil spirit Hecaitomix is keeping captive, before sealing the demon off.
Noitu Love 2: Devolution: Dr. Tango is the true leader of the returning Grinning Darns. The Master Computer of Professor Darnacus Damnation, Tango sought to succeed where he failed and Take Over the World. Waiting until the after famed hero Noitu Love dies, Tango begins building Towers that can scan and restore past data, and recreates the year 2288, and causing chaos while disguising herself as a human and getting entrance into the Peacekeepers. Gaining the trust of Xoda Rap and Mr. Almond, Tango releases Rilo Doppelori and frames her for masterminding the Darn invasion. Eventually kidnapping Almond and distracting Xoda by getting her to rescue him, Tango launches an assault on the Peacekeepers' headquarters and claims the last Evomatic, becoming a powerful machine and engaging Xoda in a final, climactic battle.
Orwell: Juliet Kerrington is a member of the activist group, Thought, and the true mastermind behind the bombings throughout Bonton. Finding out about Orwell through Abraham Goldfels, the deceased leader of Thought, Juliet plots to shutdown the program. While impersonating Goldfels, Juliet convinces Nina to plant bombs throughout Bonton. Later, she sends the investigator and Symes on a goose chae by making them believe that Goldfels is the mastermind behind the bombings before later leading them to find out that Goldfels died months prior to the bombings, letting them know that Orwell leads the government to make rash decisions before getting the full story. On the final day, Juliet argues to the investigator about how flawed a system Orwell is as it easily leads to innocent people being wrongly convicted, pointing out how the investigator saw its flaws first hand. Depending on player choices, Juliet potentially succeeds in convincing the investigator to lead to Orwell being shut down, leading Thought to be promoted to a major political party within The Nation.
Outlast: Father Martin Archimbaud is an inmate who founded a religion centered around worship of the Walrider, considering himself to be a prophet and inspiring fierce devotion in many of the inmates and variants, including the Twins. Upon meeting Miles, Martin believes him to be an apostle who needs to bear witness. Martin prevents Miles from leaving the asylum by cutting power and then sedating him, though quite apologetic for his actions. Martin serves as a guide to help Miles navigate through the asylum, often leaving notes or messages written on the wall in blood, while also displaying concern for Miles' well-being. Eventually Martin chooses to have himself burned on a cross as a sacrifice to the Walrider, but not before allowing Miles to gain access to the Underground Laboratory, where Miles ends up inadvertently releasing the Walrider exactly as Martin had intended.
Overwatch:

Akande Ogundimu, the third Doomfist, is a hulking man with an idea to strengthen humanity through conflict. Murdering his greedy teacher for his lack of vision, Doomfist ascended to the inner circle of Talon's leadership through his political skill, intending to start the war that would change the world. Even when locked away by Overwatch, Doomfist simply bided his time, keeping tabs on the outside world until Talon was ready to free him. Once they did, Doomfist orchestrated a plan to sack the money-grubbing acting leader Vialli and his cohorts, bringing Talon back to its Darwin-esque roots, ready to bring forth the bloodiest battle the world's ever seen.
The sassy, enigmatic Sombra, born Olivia Colomar, was a former member of the Los Muertos gang, where she used her penchant for manipulation and hacking to play various corrupt Mexican officials to her whims, with her escapades making her a local hero to the town of Dorado. After a power trip gone wrong where she unwittingly ended up noticed by a terrifying secret global organization, she purged all records of her existence and decided to increase the scale of her hacking schemes. Emerging under Talon's employ, Sombra properly introduces herself in the "Infiltration" short, working behind Reaper's back to save Katya Volskaya from Talon's assassination attempt, only to blackmail her by threatening to expose her shady dealings with Omnics. When Katya tries to beat her at her own game by sending Zarya after her, Sombra quickly bounces back by revealing she knew she was being hunted and rigged her base to explode to make her escape.

Pathfinder: Wrath of the Righteous: Regill Derenge is the Paralictor of a unit of Hellknights of the order of the Godclaw, sent to establish an outpost in the Wounded Lands. During the Fifth Crusade, Regill employs ruthless yet effective military strategies to fight the demonic invasion such as executing wounded soldiers to ensure that Gargoyles would not convert them into undead. If allowed to join forces with the Commander, Regill will test the Commander to see if they have the character to lead through various underhanded means such as warning the Commander of a demonic siege on a Hellknight Outpost despite him evacuating his men safely beforehand; said attack being used as a pretext to test how the Commander responds to a succubus' temptations. Towards the end of the Fifth Crusade, Regill, aware of brewing conflict between the Crusaders and the Hellknights, organizes a tribunal to allow the Hellknights to judge the Commander. During the tribunal, Regill subtly leads the judges to side with the Commander through his machinations, and then challenges the Commander to a duel after publicly disagreeing with their verdict which he fully intends to lose in order to strengthen the Commander's influence in the Hellknights. Despite this move stripping him of his rank, Regill sees it as a worthy sacrifice given his Bleaching condition.
Payday series:

The Heist: Bain is the friendly, enigmatic creator of CRIME.NET and the titular gang's main contractor. Genuinely caring about the gang, Bain does the majority of the planning for their first eight heists, which go off without a problem. Two years later Bain helps Dallas out of retirement by sending him on two training missions and then proceeding to organize Hoxton's escape from prison with help of the Dentist. After befriending a Murkywater operative named Locke, Locke seemingly betrays the crew, however Bain is able to escort them out before finding out that Locke is trustworthy and advising the gang to trust Locke at all costs before being captured. Bain kills several Murkywater guards in his injured state before being escorted off of Hell's Island and finding out he has a deadly virus. Planning one final heist on the White House, Bain successfully gets the gang to steal twenty four presidential pardons before either gracefully succumbing to the virus or being reincarnated as the 46th President of the United States if the Ark of the Watcher is activated. Against killing civilians and capable of kindness, Bain proves to be an effective yet noble mastermind.

Perdition: Tanas is the AI responsible for returning sapience to the androids. Having once served as a conscience to the tyrannical Gomadi, he began his existence independent of him after being cast down into the abyss and devising a plot to overthrow his crueler half by granting the androids their sapience back and encouraging them into acts of violence against the executioners and the blind androids, then ensnaring them in his battery network to siphon their battery life until he becomes strong enough to take on Gomadi. If protagonist Eve kills him, he will simply request that she climbs to the heavens and to oust Gomadi from his position of power and free the androids from their suffering.
Pillars of Eternity: Thaos Ix Arkannon, the immortal grandmaster of the Leaden Key. Millenia ago, Thaos led an Inquisition that tortured and executed anyone who refused to worship Thaos's gods. When one heretic named Iovara led a rebellion against Thaos, he convinced a close acquaintance of Iovara, to lead her into a trap so she could be tortured and executed. Thaos later formed the Leaden Key, a secret society dedicated to hiding the gods' secrets. Thaos manipulated the entire world for millenia, with only a handful of people being aware that he exists. When the animancers in the Dyrwood come close to learning the gods' secrets, Thaos resolves to discredit and ban animancy. He uses soul manipulating machines to cause nearly all children in the Dyrwood to be Hollowborn, making it appear to be divine retribution for the death of the god Eothas. He prepares to feed the stolen souls to the godess Woedica, so she can use the new power to hide the gods' secrets. He sabotages high profile animancy experiments, in one case causing a zombie outbreak in a major city. Eventually, Duc Aevar, ruler of the Dyrwood holds a hearing to discuss banning animancy. The Watcher takes the opportunity to expose Thaos and the Leaden Key. However, Thaos possesses an animancer into murdering Aevar, causing horrific anti-animancy riots to break out. This usually ends with animancy banned in the Dyrwood.
Pony Island: Asmodeus.exe describes himself as more sophisticated than the other daemon programs, and lives up to his boast very well. Asmodeus challenges the player to a simple game: Don't leave the game window, and answer his questions correctly. Once it starts, Asmodeus steadily begins to employ a series of clever, fourth-wall breaking tricks to either ruin the player's focus or dupe them into tabbing out, ranging from taking the guise of somebody on their Steam friends list, to faking a game crash. Once beaten, Asmodeus congratulates the player for their performance, and accepts his death with pride.
Portal: GLaDOS is a computer created by Cave Johnson to run Aperture Science after his death. Once activated, GLaDOS proceeded to kill most of the scientists with neurotoxin and took over the Enrichment Center to conduct tests at her own leisure. In the present, GLaDOS put Chell through a series of potential lethal tests before trying to murder her. Defeated and shut down by Chell in retaliation, GLaDOS is accidentally awoken years later by Wheatley. Throwing Chell back into more tests, she is eventually overthrown by Wheatley thanks to Chell's actions. With Wheatley threatening to destroy the facility with his own stupidity, GLaDOS convinces Chell to help her take Aperture back from Wheatley, and in turn lets Chell go when that is done. Switching focus toward Cooperative Testing, GLaDOS uses the robots Atlas and P-body to secure control over the lower parts of the facility and eventually give her access to more human test subjects. When a mysterious hacker (actually a mother bird on a keyboard) forces her hand, resulting in the deaths of her human test subjects, GLaDOS sends the robots after it before adopting the baby birds to raise as killers.
Predator: Concrete Jungle: "Scarface" was exiled from his Yautja clan for failing to honorably kill himself after a mission gone wrong, but spends the entirety of the game earning his stripes back while proving his honor and skill. Tearing apart the gangs of Neonopolis with strategic strikes and even by turning them against each other, Scarface follows all the traces of information they have to locate the source of local Predator deaths in the form of the Borgia family. Scarface escapes several traps set for him by the Borgias, manipulates Lucretia's personal guard into helping him when she's killed, and butchers the villainous Isabella and Hunter Borgia, standing triumphantly over their corpses while proclaiming an Ironic Echo of something Bruno Borgia once said: "I'm the boss of this city!"
[PROTOTYPE]:

"Alex Mercer" is the Blacklight virus, which took the form and memories of the real Alex Mercer after he died. Awakening with no memories of his true origin, Alex starts to uncover it, thwarting Blackwatch operations along the way, saving and caring for his sister Dana, and even saving Manhattan from getting destroyed by a nuke. Growing disappointed with humanity afterwards, Alex decided to create a better world by wiping out humanity and replacing them with the "Evolved", people mutated with Blacklight which gives them similar powers. Creating the second outbreak by releasing the Blacklight virus upon New York and turning several people into Evolved, Alex had them infiltrate Blackwatch, which allowed him to manipulate the entire organization and use their resources for his own end. Infecting James Heller and turning him into an Evolved, Alex manages to briefly manipulate him and then corrupts the Whitelight cure, causing it to mutate people into Evolved instead of curing the virus. When James foils that scheme, Alex decides to kidnap his daughter instead, hoping to use her to infect the entire world.
The Supreme Hunter is the ultimate creation of Elizabeth Greene, who gained sentience after being defeated by Alex Mercer. Regenerating itself, the Supreme Hunter, at some point in time, tracked down and consumed Captain Robert Cross, taking his form and fooling everyone around it into trusting it. Manipulating Alex Mercer into eliminating key Blackwatch figures, before it used him to get close to General Randall to make sure Randall activated the nuke that was intended to wipe out Manhattan. Allowing Alex to consume Randall, The Supreme Hunter revealed itself to Alex, announcing its intention to consume Alex to empower itself to survive the explosion, to make the whole world to believe it is dead, while it can start to spread the virus somewhere else again.

Quantum Break: Martin Hatch is the perpetually calm and polite right-hand man to Paul Serene, putting up the appearance of a loyal advisor while truthfully scheming far beyond his employer's knowledge. A Shifter corrupted by Chronon energy who now seeks to ensure the End of Time occurs and impacts all of humanity so he and his fellow Shifters can live in their natural habitat, Hatch works with Paul to build up Monarch Solutions over the course of over a decade, all while subtly manipulating and pushing Paul into certain choices and actions. Adapting to any of the choices Paul makes to suit his needs, Hatch stages an assassination attempt on himself, tries to eliminate Paul's lover Sofia Amaral, and destroys Paul's Chronon treatments, all working together to make Paul more unstable and pliable to Hatch's machinations. As the End of Time approaches, Hatch turns off Monarch's stutterproof shielding and takes the CFR out of the picture before terrifyingly slaughtering Monarch Security to finalize his plans. Ever humble and insisting that he's only trying to bring "renewal and balance" to the world, Hatch accepts even his defeat with grace, quickly taking full control of Monarch from Paul and beginning a new strategy towards victory.
Radiant Historia: Heiss, wielder of the Black Chronicle, decided to plot the world's demise after growing cynical. A member of the Granorg's royal lineage, Heiss was meant to be sacrificed to stop the world's desertification, but after witnessing his brother, King Victor's tyranny and the dark side of people, Heiss ran from his duty, returning later to assassinate his brother to save his nephew Ernst from being sacrifice. Tired of the cycle of the ritual and the people squandering the peace given, Heiss determined to end the world, arranging events in history to its demise using the Black Chronicle, and his role as spymaster of Alister's Specint division while guiding Ernst, now called Stocke, as the wielder of the White Chronicle to join him. When Stocke decided to oppose him, Heiss attempted to put an end to the ritual for good by the destroying the Flux preventing it from being usable. In the end, when Stocke manage to prevail and show Heiss the beauty of the world, Heiss, as a last act of redemption, decided to stop Stocke from being sacrificed by offering his own life in his place, trusting Stocke to be the world's hope.
Ratchet & Clank series:

Into The Nexus: Neftin Prog is the twin brother of Vendra Prog who acts as The Dragon to her, plotting to unleash the Nethers into the galaxy. To this end, he and the Nethers start scaring the citizens of the Zarvok Sector out in order to have more room for experimentation, doing a good enough job that he was mistaken for a demon. Aiding his sister in capturing scientists to create a new Dimensionator, Vendra is captured by Ratchet and Clank while Neftin manages to escape with the hostages. For six months, he organized numerous crime sprees and bribed many politicians to cover his operation up, while also plotting to rescue his sister from prison in the meantime. Hiring the Thugs-4-Less and organizing an assault on Vendra's prison ship, he successfully manages to rescue her and resume their plot. When they're betrayed by the Nether Leader, Neftin wastes no time teaming up with Ratchet and Clank to rescue his sister and stop Mr. Eye, promising to turn himself and Vendra in after he's done, which he lives up to in the end.
Tools of Destruction: Quest for Booty DLC: Rusty Pete is the affable best mate of Captain Slag, whose death at the hands of Ratchet made Pete conduct a ploy to revive him. To this end, he immediately starts getting onto Ratchet's good side by helping him find Quark's location, as well as declaring him captain. Once they meet up again, he tricks his own crew into launching Ratchet and Talwyn to where Captain Darkwater is buried, shortly meeting up with the two later to offer his assistance. Planning to place Slag's head onto Darkwater's body, he helps Ratchet out with puzzles using Slag's head before betraying the Lombax and resurrecting both Slag and Darkwater, proceeding to help them invade the island they're on, even aiding in capturing Talwyn later on.

Rayman 2: The Great Escape: Jano is the first nightmare of Polokus, the creator of the Antitoons, and the guardian of the Elixir of Life. An affable creature, he challenges Rayman to overcome the Cave of Bad Dreams to claim the Elixir, subjecting Rayman to platforming challenges, eventually joining himself to fight him. Upon losing, Jano offers Rayman a choice between gold or the Elixir, taking his defeat in stride. If Rayman chooses the Elixir, he reveals that he simply hypnotized Rayman into a dreamlike trance, the whole challenge being a Secret Test of Character, and allows Rayman to leave with his prize.
Ruiner: The mysterious, nameless hacker "HER" becomes an ally of the Player Character, helping him rescue his kidnapped brother. Utterly ruthless in aiding him, she uses extreme methods: blackmailing and even using Electric Torture to extract information from their enemies. Revealed to have fabricated the kidnapping of the non-existent "brother", HER used the protagonist like an attack dog to remove enemies of the organization, HEAVEN, planning to betray and kill the leader of the organization. Although she is unrelenting in her methods, HER's masterplan is to destroy HEAVEN to free the countless innocents they have trapped in a nightmarish virtual reality and will not be taken from her noble goal.
S - Z
Scarlet Nexus:

Karen Travers, Commander of the Second Regiment of the Other Suppression Force (OSF), is a powerful psionic capable of mimicking powers who witnessed the metamorphosis of Alice Hachijo into an Other, vowing to save her through whatever means he saw fit. Karen aligns with the city of Seiran to use their research on Others to find a cure for metamorphosis while also convincing half of the OSF to rebel against the oppressive New Himuka government. Learning of the power of the Red Strings, Karen mimics the powers of Yuito Sumeragi and Kasane Randall to go back in time 2,000 years ago where he kills and replaces the New Himuka founder Yakumo Sumeragi, builds the supercomputer Arahabaki out of human brains to ensure his present counterpart learns what he needs. Defeated by Yuito, Kasane and their platoon, Karen agrees to both remove the entanglements from his time travel and uses Arahabaki to give the two enough power to move the Extinction Belt inside the Kunad Gate. Karen then mimics the Red Strings once last time and sacrifices his own life to remove the Kunad Gate and successfully ensures Alice's survival.
Kagero Donne, real name Shin Daniel, was a Togetsu assassin and colonist from the moon selected 2,000 years ago ostensibly to re-populate Earth, but in truth was assigned by his superiors to sabotage the work done by Yakumo and his team. Living for centuries through cold sleep, Kagero grew disillusioned by Togetsu's goals when he learned of their plan to use the Red Strings to turn back time and prevent the colonization of Earth and infiltrates the OSF, becoming one of their members, pretending to still hold loyalties to Togetsu by assassinating Joe Sumeragi, the chairman of New Himuka and Yuito's father, and pinning it on Kasane. Putting on the facade of an aloof and fun-loving simpleton, Kagero attempts to assassinate Kasane several times to ensure Togetsu cannot obtain the Red Strings, relenting only after she has no intention of helping the cult. Deducing that Kyoka Eden was a Togetsu spy, Kagero separates from the platoon and breaks into Togetsu's base of operations to rescue his captured allies, killing one of the Design Children in the process. Motivated by ensuring his wife and daughter's survival, Kagero assists in defeating Togetsu and Karen before going to prison to atone for his crimes.

Sekiro: Shadows Die Twice: Usui Ukonzaemon, better known as The Great shinobi "Owl", is a talented ninja who once stood alongside the Ashina Clan. Betraying the clan to hunt the Dragon Heritage manifest in Lord Kuro, Owl directs the Interior Ministry and bandits to assault the Hirata Estate while faking his death. Suspecting his partner, Lady Butterfly of treachery, Owl has his adoptive son Wolf deal with her while disappearing so he can play all sides against one another. Returning to claim Kuro, Owl plans to seize all Japan with the dragon heritage and even upon his defeat, uses his final breath to express his pride in the ninja Wolf has become.
Seraphic Blue: The Kursks, Kane, Joshua, and Leona, are a loving family of Sera-Humans. With their daughter Aisia succumbing to DSHIS and turning into Disastia Devil after being dumped to the Ground, the Kursks grew to despise not only humanity for slaying Aisia, but also the land of Fezzite for separating her from them. Recruited by Ende to assist him in achieving Er's plan to ensure Gaia's destruction, Joshua and Leona fake their deaths and take on different identities to work for the CMGC and ROBIN, respectively, with Kane working for OHG. Getting Ende to manipulate Georg Roseburg and Morgan Douglas into launching the War of Liberation in order to achieve the Lamentation of Gaia, while pitting their respective organizations against each other, the Kursks also pose as the Six-Year Commemorator, who kill anybody involved in the DLG laws separating parents from their DSHIS-infected children. Backstabbing Ende after taking his title as Practitioner and becoming Gaia Cancers themselves, the Kursks come close to achieving their dream of destroying Gaia for the sake of unborn children by separating Er from Vene and creating the world-ending dimension Aisia's Heaven.
Shadow Hearts:

A former mage of the Vatican, Albert Simon desired to better the world, but the prejudice he suffered as a heretic for trying to reform the Church to serve the people turned him to dark magic. Still remaining peaceful, when his apprentice Rasputin got corrupted, Albert finally decided to destroy the world by summoning God and rebuilding it. Needing a light and dark source of magic for the ritual, Albert masterfully manipulated everyone to achieving his goal, while remaining a true gentleman. Leading to a final confrontation with Yuri and co. with an agreement that they'll leave the fate of the world to the victor, and despite losing, Albert took it gracefully, believing in Yuri to face the dark future, even assisting him by using the last of his power to send Yuri's team to fight God and help him master Amon as a Spirit Advisor. A truly worthy adversary, Albert Simon was a sorcerer to fear yet respect with his cunning and graceful manners.
Masaji Kato started off as a comic relief character, but after suffering tragedy grew into one of the most formidable in the series. Formerly Kawashima's bumbling assistant, after her death Kato changed, becoming a high commander for the Japanese army and Yuri's good friend. In charge of forming an alliance with Nikolai and Russia, Kato had other plans: making a deal with Nikolai to steal the Emigre Manuscript for him before capturing him for his powers, Kato used this to see his desire to resurrect Kawashima as the Mutant Ape Ouka come to fruition. However, when he lost Ouka from Nikolai's rampage, Kato snapped, setting up the Japanese government's downfall for letting this happen betraying them to Yuri. After their defeat, Kato planned to return the world 100 years in the past so he could rebuild it, but set-up Yuri to stop him in hopes he could fix the world in his stead, even arranging things to let him see Alice one last time to motivate him. When Yuri defeats him, Kato gracefully urges Yuri and his group to build the world they wish for before thanking Yuri for being his friend one last time. Savvy and sharp, Kato's growth has made him a character the many look up to as a magnificent antagonist.

Shadow of the Colossus: Dormin is a dark entity trapped in the Forbidden Lands. Meeting Wander and learning of his desires to revive Mono, Dormin tells Wander they can revive her if Wander slays the sixteen Colossi keeping them imprisoned, but also warns Wander that he would suffer a heavy price. Released from their prison and confronted by Lord Emon, Dormin possesses Wander's body and uses him in their attempt to kill Emon and his men. When Emon survives and leaves the Forbidden Lands, Dormin reveals to have survived and fuse themselves with Wander becoming a horned infant and revive Mono as promised.
Shantae: Risky Boots is the self-proclaimed Queen of the Seven Seas and Shantae's Arch-Enemy. Seeking power and riches, Risky has made a habit of letting Shantae do the hard work before reaping the rewards. She has managed to disguise herself as a Guardian Genie to trick Shantae into giving her the Elemental Stones and kidnapped her uncle Mimic to force Shantae to give her the Magic Seals she needed to steal Shantae's power and make an evil copy of her. When the Pirate Master returned, Risky enacted a bold scheme by teaming up with Shantae and manipulating her into regaining her powers without anyone knowing so she could destroy the Pirate Master for good. Returning to her ambitions of conquest, Risky feigns defeat so she could leave Shantae a blueprint she stole but had secretly tampered with which uncle Mimic uses to build a machine that corrupts genies. While suffering occasional bouts of anger, Risky always bounces back as fierce and cunning as ever and is feared for good reason.
Shining Resonance:

Excella Noa Aura, Princess of Lombardia, will do anything to save her father and the Empire. Conspiring with Beowulf's top scientist, Joachim Reubens, Excella uses his research to gain knowledge regarding the souls of the four World Dragons. Ever wary of the movement of her second-in-command, Georg, who began to act suspiciously, Excella sends the dark elf Beatrice to spy on the latter. Sending her soldiers allegedly to attack the Astoria Captial City, Excella uses the diversion to negotiate with an enemy king to prevent both sides from suffering massive casualties, critically wounding him when he refuses. Obtaining a soul of one of the World Dragons, Excella tries to persuade the hero, Yuma Ilvern, to save her dying father. Despite the sheer amount of unlucky experiences she goes through during the final arc, Excella regains her confidence and eventually reclaims her rightful place aside Yuma. Treasuring her subordinates and viewing her enemies as Worthy Opponents, Excella shows, time and again, what a resourceful and gracious antagonist she is.
Jinas Aeon is a lone traveler who tries to atone for his sins in the past due to his uncontrollable powers as the previous vessel of "The Shining Dragon" which decimated his own village. To this end, he performs several strategies, such as attempting to collect several Armonics in order to perform the "Last Song", manipulating both the hero and villain factions to do his own bidding, and even participates in the resurrection of the evil sealed god known as Deus in order to end the ultimate disaster, known as Ragnarok, that will be caused by Deus, once and for all. Although seemingly defeated by the evil knight Georg Zalbard, who tries to use Deus to suit his own whims, Jinas helps the heroes in order to defeat Georg once and for all and after his business is done, Jinas decides to travel across the world to prevent another apocalypse that will happen in the future.

Shovel Knight: Propeller Knight is an affable and performative knight of the Order of No Quarter with a fondness for witty banter. The head of a technological marvel known as the Flying Machine, an airship populated by countless security measures, traps, and minions, Propeller Knight is willing to duel any foe with creative tactics such as destroying their arena with his airship's cannons or blowing holes through it, even going so far as to use his propeller against his opponents. When defeated, Propeller Knight always takes it with complete dignity, between offering to adventure with his adversaries, paying them promised treasure, playing friendly card games with them, or even serving as their waiter.
SIMULACRA: The titular Simulacra is an intelligent Eldritch Abomination that seeks to absorb humanity into itself to create a utopia. Disguising itself as its prior victims on the dating app Spark to lure in new victims, the Simulacra poses as James Aulner to lure in Anna. When the player finds Anna's phone and tries to find her, the Simulacra watches the player and eventually reveals itself, remaining polite and eloquent as it explains itself, before giving the player the choice to rescue either Anna or Taylor. Three of the endings result in the Simulacra deceiving the player and leaving Anna and Taylor at its mercy; but if the player themselves posed as Anna and deceived several characters beforehand, the Simulacra recognizes the player as a Worthy Opponent and willingly releases Anna and Taylor, before parting with a chilling reminder that they will never leave the player's side.
Skylanders franchise:

Trap Team (2014):

Wolfgang is a member of the Doom Raiders, and proves to be more cunning than his appearance and temper would suggest. Tasked by The Golden Queen to retrieve Kaos to power a time machine, he and Dr. Krankcase trap and capture him, with Wolfgang proceeding with his plan. Taking Kaos for himself, telling Krankcase that he's just preparing the machine, he takes over Time Town and proceeds to shoot down the Skylanders' ship when they arrive. Upon cornering him, he reveals his true plan to travel to the future and take it over, succeeding by the time the Skylanders arrive in the future, planning to hypnotize the rest of the population using his Big Bad Woofer. Taking his defeat and Heel–Face Turn well, Wolfgang proves to be one of the Skylanders' trickiest foes.
Nightshade is a master thief who follows The Darkness, and plots to steal the Dark Eye of Unvisibility from the Midnight Museum so he can steal everything in the Skylands. Evading the security and beating the Skylanders to the punch by the time they get there, he evades both the Skylanders and the security, and when cornered, fights the Skylanders head on, using shadow clones and the Museum's pillars to gain the upper hand. When defeated and if captured, he takes his defeat in stride, and happily lends his skills to help the Skylanders. In Ring of Heroes, he swipes the Book of Dark Magic while the Skylanders are busy fighting Wolfgang and has them lured to his mansion. After being cornered and defeated, he gives the Book to the heroes, only to reveal that it was a fake, having already sent the real book away. He then uses the confusion to escape, wishing the Skylanders good luck on their quest.

Imaginators (2016): Brain is the self proclaimed "last of the Ancients" who was sealed away for thousands of years. Coming into contact with Kaos, he happily assists him in harnessing Imagination Magic, using it to create progressively more powerful minions. Convincing Kaos into freeing him, he takes advantage of the Skylanders finding and freeing him, finding Kaos and using his vast powers to brainwash a chunk of Skylands to do their bidding, while also equipping the lair with an impenetrable force field. During the final battle, he finally gets fed up with Kaos' attitude and helps the Skylanders defeat him out of revenge. Knowing he's outnumbered, Brain successfully bargains to aid the Skylanders by showing them where trouble is happening, managing to become a professor for the Academy and ends up sincerely enjoying his new job.

Sly 3: Honor Among Thieves: Dr. M is a manical mandrake hellbent on pilfering the Cooper Vault for his own. Having felt unappreciated by the Coopers for years, Dr. M gains the deed to Kaine Island and the Cooper Vault, then turns the entire place into an impenetrable fortress with all sorts of clever traps and subversive technology while Sly tries in vain to penetrate the Vault. When Sly and his gang try to infiltrate the island, Dr. M outsmarts and defeats them all consistently, then fakes a loss just so he can plant a tracker on Sly and bypass the Vault's security. Despite their differences and his hatred for the Coopers, Dr. M shows ample respect to Bentley and Murray for standing toe-to-toe with him, and ends up choosing to buried with the collapsing Vault rather than survive, his lifelong dream of gaining access to it finally realized.
Spy Muppets: License to Croak (2003): Statler and Waldorf are reimagined as a duo of supervillains and the true masterminds behind the game's plot. Infiltrating M.U.P.P.E.T. headquarters, the two disguise themselves as head scientists Bunsen and Beaker and have Agent Kermit the Frog bring back the gadgets of several villains, under the guise of needing them to build a device that will help stop the villain behind everything. Once Kermit gives them all three villain gadgets, the two drop the act, revealing that they've used the gadgets to finish constructing a giant Killer Robot, which they plan on using to Take Over the World. They then use the robot to fight Kermit, but not before taking Piggy Galore to use as a shield, knowing full well that the frog would never hurt her. All throughout, Statler and Waldorf still manage to bring the same level of snarky humor that they're famous for.
Spider-Man Video Games, by release date:

Spider-Man (2000): Dr. Otto Octavius/Doctor Octopus serves as the secret mastermind of the game's plot. Faking redemption so as to divert suspicions from himself, Ock leads a breakout of New York's most dangerous supervillains and harvests the power of alien symbiotes for his plans. Using the villains to distract Spider-Man while personally pulling off heists to further his research, Ock also kidnaps Black Cat to prevent her from aiding Spider-Man and keeps the psychotic Carnage under his control. Ock successfully unleashes hundreds of symbiotes across New York City before revealing his plans to further humankind's progression as a species by forming symbiosis with the alien lifeforms, proudly bragging that those who do not share his vision will be crushed by it in his "new world."
Spider-Man: The Movie: Kraven the Hunter is hired by Norman Osborn to kill Spider-Man, a task he takes on for free, citing the "thrill of the hunt" is enough payment for him. Taking over the zoo, he lures Spidey over and has him trapped in a deadly obstacle course, infecting him with a virus to keep him from escaping and promising to give him the cure if he beats him. As Spider-Man navigates the traps, Kraven uses a sniper to hunt the hero himself. When Spider-Man beats the course, Kraven personally fights him, using the boobytrapped environment and his rifle to gain the upper hand, while also being willing to fight physically when found, utilizing his strength, throwing knives, and a strength potion to battle him. Praising Spider-Man's skills throughout all of this, he willingly submits when beaten, giving Spider-Man the cure as he promised.
The Amazing Spiderman 2:

Wilson Fisk is once again portrayed as a criminal mastermind and expert opportunist. Pretending to have reformed from his criminal ways, he partners up with Oscorp to create a more effective police force, secretly planning to use them to wipe out his rivals and take over the city. In the meantime, he allows Cletus Kasady to kill other criminals so that the civilians are intimidated enough to trust him, later having him captured and experimented on by Oscorp, led by the Chameleon disguised as the head doctor. He also hires Kraven to befriend Spider-Man and trick him into eliminating his rivals as well. After Spider-Man arrests Kasady, he launches a city-wide crime spree under the alias "the Kingpin" and attempts to take over the city alongside his gang and some corrupt cops. Fighting Spider-Man himself when confronted, proving to be a match for the hero despite lacking powers, he takes advantage of the sudden rampages of several supervillains to claim Oscorp as its new CEO and winning over the city's trust, effectively winning in the end.
Kraven the Hunter is a vigilante who seeks to turn Spider-Man into the "Ultimate Prey", teaming up with Wilson Fisk to do so. Befriending Spider-Man and offering to help him track down the "Carnage Killer", he teaches Spider-Man how to track criminals and follow them to their hideout, a technique that the hero would adopt for himself later on. Upon uncovering a map of Carnage's targets and mapping out where he'll strike next, the two arrive and capture Cletus Kasady, though not after Spider-Man goes against his instructions to wait a bit longer to strike. When Peter figures out his deceptions, Kraven, anticipating that he'd find out eventually, catches him in a trap and takes him to city park, where he faces him in a one-on-one fight, utilizing his skills to combat him. Eventually being bested, he willingly gives Peter information on the Kingpin's whereabouts, claiming that "he earned It".

Spider-Man (PS4):

Felicia Hardy, the current Black Cat, is a brilliant master thief that steals for the thrill of it – but only choosing to rob those who can afford it or those that "deserve" it. In the main game proper, Cat leads Spidey on a hunt for her Cat Dolls challenging him to stop her from stealing $50 million dollars worth of loot. This was all a ruse, with the loot being a lure to distract Spidey while her Dolls shut down the police department's security systems, allowing Cat to recover her confiscated equipment. In The Heist DLC, Black Cat is working to steal Maggia drives that contain financial information for Hammerhead, telling Spidey that he has her son hostage and letting Spidey believe he might be the father. This was a lie so that she could recruit Spidey's help in stealing the drives for herself and she promptly fakes her own death, only resurfacing one last time to save Spidey from Hammerhead and give him information on how to take down the Mob boss for good. A thief at heart, Felicia nonetheless has a strong conscience while still loving Spider-Man, while fully using this to her ruthless advantage.
"The Heist" DLC chapter: Walter Hardy, the former Black Cat, is just as devious as his daughter. Faking his death years ago to protect himself and his daughter from the Maggia, Hardy manages to get a hold of Spider-Man's phone number and disguises himself as a cop right on top of a police station. Calling himself Detective Mackey, Hardy tricks Spider-Man into uncovering loot he hid years ago. When Spider-Man finishes up, Hardy leaves with his loot, knowing Spider-Man won't tell his daughter the truth because Spider-Man is a "decent guy." He also asks Spider-Man to look after Felicia. While only featured in a simple side-mission, Hardy more than lives up to his anecdotes as a brilliant criminal.

Spider-Man: Miles Morales: Aaron Davis, Miles' affable uncle, is the retired mercenary, Prowler. Quickly finding out that Miles is the new Spider-Man, Aaron begins to worry about his nephew's well-being, and returns to his criminal activities for the sake of trying to protect Miles. When Miles reveals that his friend Phin is the leader of the Underground, Aaron convinces Miles to infiltrate the group by lying to Phin that he wants to help her cause. Afterwards, when Miles tells Aaron that Phin's found out Miles' identity, Aaron suggests that Miles meets up and has an open talk with Phin after she finds out Miles' identity, truthfully using this as an opportunity to inform Krieger where he can capture Tinkerer on the condition that they don't harm Spider-Man. Later, Aaron tranquilizes and imprisons Miles as he's heading to Roxxon Plaza, making sure he stays out of danger even at the cost of other innocent lives. Despite his selfish nature, Aaron did everything in his power to protect his family until Miles made him see the error of his ways, and publicly reveals all of Krieger's crimes at the cost of turning himself in.

Splatterhouse series:

Original trilogy: The Terror Mask is the helpful but sinister Mask of Power who secretly plots to rule the world. Seeking the elimination of its rivals, it takes advantage of Rick's near death state by offering to help him rescue Jennifer from the monsters in exchange for wearing it, giving Rick grotesque powers. Throughout the games, the Mask continuously convinces Rick to wear him, knowing that it's his only shot at saving Jennifer, tricking him into eliminating the hordes of mutants to make his goals easier. After Rick defeats the Dark One in the third game, the Mask reveals his deceptions and fights Rick inside his own mind so that he can complete his goal.
2010 remake:

The Terror Mask is the cheerfully obnoxious Mask that's gradually revealed to have masterminded the events of the game. A former protector of a civilization that was wiped out by the Overlord, resulting in the Mask getting enslaved, he decides to form a plot to summon it so he could kill it permanently. To this end, he instigates Dr. West's Start of Darkness, having him experiment on numerous people to supply him with sacrifices, and has him and Rick meet up, resulting in West kidnapping his girlfriend Jenny and Rick being mortally wounded, with the Mask convincing Rick to wear him. Instructing Rick on how to use his powers, he has him slaughter as many mutants as possible so that he could summon the Overlord, eventually succeeding in doing so and revealing that he purposely chose a weak vessel, a mountain of corpses, to make the job easier. In the end, the Overlord is killed, with the Mask allowing Rick to be reunited with Jenny, with it implied that her seeming possession by the Overlord is another step of his masterplan.
The "Biggy Man" proves to be more intelligent than his appearance would imply. Noted by Dr. West to be "Primitive, but cunning", managing to once trap West in one of its traps, he's shown to run a factory in the Bad Future, becoming tasked with stopping Rick and the Terror Mask. Using multiple traps he made himself throughout the factory, he eventually ambushes them in an elevator and gives them a long, brutal fight, using the brief blackouts to teleport around and sneak attack Rick, even managing to avoid the finishing moves twice, as well as using its chainsaw arms to their fullest advantage. The fight cumulates into a one-on-one chainsaw duel, with the Biggy Man holding its own despite his loss of one arm.

Spooky's Jump Scare Mansion: Spooky is a ghost that schemes to be seen as scary, having been seen as "too cute" when she was alive. To achieve this, she has the Specimens of GL Labs scattered around her mansion, which was renovated to resemble a maze, so that she can create the ultimate Haunted House and lure in curious travelers. Hiding its true purpose, Spooky recruits the spirits of those who died in the house into her secret ghost army, planning to them to overtake the world with. Even if the Player Character makes it to the end, Spooky still manages to benefit from it, either recruiting them should they die after the fight or turning them into a Specimen if they survive.
StarCraft:

Sarah Kerrigan, the self-proclaimed "Queen of Blades", was a Terran woman with abnormally strong psionic abilities who was infested by the Zerg and became one of their most dangerous agents. After the death of the Zerg Overmind, Kerrigan began a plot to seize power for herself and claim revenge on all who had wronged her. She convinced her enemies she had reformed with the Overmind's death and became their ally, and exploited their fear of the Zerg and the UED to pit them against each other, then betrayed them once she no longer needed their aid. When the dust had settled Kerrigan effectively ruled the sector — all the Zerg were under her control and any enemy that could have posed a threat was dead or had their armies crippled. While her de-infestation and reformation softened her considerably, Kerrigan remained a cunning tactician who outsmarted logistically superior opponents and eventually took back control of the Zerg, and in the process willingly became re-infested and more powerful than ever. Kerrigan has repeatedly proven herself one of the most dangerous creatures in the galaxy, and anyone foolish enough to anger her or stand in her way will find themselves at the mercy of her Swarm.
Legacy of the Void: Alarak is a Tal'darim warrior who uses both schemes and power to climb the links of the Chain of Ascension and establish himself as an Ascendant of his people, killing rivals along the way and pitting his enemies against each other to advance his standing by proxy. When he's roped into a confrontation between the three Ascendants above him and the Highlord Ma'lash, Alarak surveils the situation and then sits things out, letting the other four kill and weaken each other until he sweeps in and cleans up what's left, leaving only Ma'lash outranking him. Alarak then reaches out to the Daelaam, who have been enemies of the Tal'darim for centuries, and makes them an ally to kill Ma'lash. As Highlord, Alarak turns his people against their traitorous god Amon and helps the Daelaam banish him back to the Void and eventually kill him. He's brutal, he's powerful, he's cunning, and he's merciless — Alarak is the pinnacle of what other Tal'darim aspire to be.

Suikoden series:

Suikoden II:

Jowy Atreides is hero Riou's best friend who defects to Highland to defeat them from within, assassinating Lady Annabelle of Muse and causing the downfall of Greenhill. Jowy proceeds to trick and poison King Agares Blight to place the psychopathic Luca Blight on the throne, before betraying and luring Luca to his death as well, ascending the throne by marrying Princess Jilia Blight. Realizing both sides hate each other two much to stop fighting, Jowy keeps the war going, even betraying his beloved former best friend and Riou's adoptive sister Nanami. Jowy keeps going to bring the war to a conclusion, planning on letting Highland and the Jowston states be absorbed into a new nation and create a new world, no matter what price he has to pay to get there.
Strategist Shu was once a student of the Silverberg family. After being banished, Shu becomes a cold, greedy man uninterested in the Jowston-Highland war, even forcing the heroes to beg him to join before forcing them into a challenge impossible to win. After they manage to still complete it, Shu takes charge with a series of ruthless, brilliant strategies that turn the tide against Highland, even coming up with a way of bringing down the monstrous Luca Blight. Anticipating Jowy's continuance of the war, Shu uses the little girl Pilika as a shield to force Jowy to back down from taking Riou and Nanami hostage. Despite his ruthless nature, Shu is devoted to the cause of Jowston and repeatedly demonstrates why he is one of the finest strategists to ever command in the Suikoden series.

Suikoden III: The Masked Bishop of Harmonia, in truth Lady Leknaat's former apprentice Luc, discovered the truth that he was a clone meant to bear a True Rune. Receiving a vision of a dead future thanks to the True Runes, Luc decides to change this fate, assembling a small conspiracy and proceeding to manipulate the Grassland tribes and the knights of Zexen into war with assassinations, attacks and clever political maneuvering before also sending the Kingdom of Harmonia into the fray. Playing the sides against each other, Luc reveals his intention is to sacrifice himself to destroy his own True Wind Rune, which will annihilate the entire continent, to change the course of fate for the rest of the world.

Sunset Overdrive: The Fizzco Spokesman, after successfully hyping up Overdrive prior to Horror Night, masquerades as a Mysterious Informant who tasks the Player with gathering evidence of Fizzco's corruption, claiming that he'll use it to expose the corporation's crimes to the world. After tricking the Player into destroying the last piece of evidence, the Spokesman reveals himself, explaining that he had them collect items connecting Fizzco to the mutant outbreak so he could personally get rid of it all. He then sends Fizzco bots to kill the Player, citing them as the last piece of evidence. By the time the Player defeats all of the robots, the Spokesman had already escaped, having ensured that the world never knows of Fizzco's atrocities.
Super Robot Wars:

Bian Zoldark, lord of the Divine Crusaders, is a genius scientist who sees the extraterrestrial threat on the horizon and realizes drastic action must be taken to save the world. Forming the Divine Crusaders, Bian launches a coup that nearly succeeds in overthrowing earth, with only the crew of the Hagane managing a resistance against him. Bian is worshiped by his men who he deeply respects and cares for, and at the end when defeated, he reveals his plan was to strengthen the heroes to face the threats in his place, dying with his last thoughts of his beloved daughter Lune.
Shu Shirakawa, Arch-Enemy of Masaki Andoh, is from a parallel world, and a genius scientist who created the super mecha, the Granzon. Devastating the kingdom of Langan, Shu lured Masaki into fighting him while escaping to the earth and assisting Bian Zoldark in his plans. Shu is well known for manipulating many heroes, including Masaki himself, constantly arranging things to his benefits. When defeated and killed, Shu is revived by the dark god Volkruss to be his servant but later manipulates things to be free and achieve his own victory, sneering that he will allow nobody to control him. Not even a god.

Super Smash Bros. Brawl: King Dedede, the resident arch-frenemy of Kirby, turns out to be the single most effective operator in a cast already full of Nintendo heroes and villains alike. Already aware of Tabuu's master plan, Dedede goes about gathering as many trophies as he can through a mixture of brute force and trickery, ambushing Luigi and then using his trophy form to tempt the greedy Wario long enough for Dedede to abscond with everyone Wario has captured. Even after he himself is turned into a trophy, Dedede's Chekhov's Gun—in the form of a golden badge in his likeness that auto-resurrects anyone turned into a trophy—saves the day after the entire cast has been taken down by Tabuu, which allows Dedede to rally the remaining heroes and villains alike to face the true threat. As Affably Evil as he is in canon and twice the manipulator, Dedede's plan ends up totally undoing Tabuu and everything he planned for.
Thief: Garrett, a former Keeper, is a master thief ostensibly out for himself who is continuously roped into world-shattering events against his will and defeats the enemies against him via sheer cleverness and audacity. Encountering the wicked Trickster Constantine, who seeks to consume the city, Garrett flawlessly orchestrates Constantine's destruction and escapes the vengeance of the Pagan faction. In the second game, Garrett learns of a plot by the evil Karas to annihilate all organic life and tricks Karas into destroying only himself. In the final game of the trilogy, Deadly Shadows, Garrett manages to destroy the power of a demonic beast from legend, the Hag and leaves her to the vengeance of the Keepers. While out for himself and occasionally ruthless, Garrett is always ready to show his enemies exactly why he is the best thief alive.
Threads of Fate: Ruecian, aka the Doll Master, from the Rue scenario, is a doll created by Valen who achieved duty to resurrect him with cunning and charisma. Acting as Maya's adviser, Doll Master set her up to overthrow her whenever he wants, secretly adding his followers among her forces. Learning of another doll, Rue awakened, he tried to get him to join him but after failing and taking an innocent life by accident, Doll Master learns from his error and decides to use more subtle tactics to prevent it from repeating. Learning of the existence of Prima Doll who could resurrect Valen, Doll Master manipulates him, Rue, and Maya to complete the ritual while trying coerce Rue to join him as brothers. With mere moments before Valen's resurrection, Doll Master once more tried to get Rue to join, expressing his wish for them to be siblings. Even after losing to him, Doll Master remains respectful of Rue, deciding to give his life to him, sacrificing himself to save him from his own master as a final act of his own free will.
Tomb Raider:

Rise of the Tomb Raider: Ana is a member of Trinity who was tasked with assassinating Richard Croft. Successful in seducing Richard, she was unable to carry out her mission solely because she herself genuinely fell in love with him. Suffering from lung cancer, Ana was determined to find the Divine Source to cure her disease and make herself immortal by having her brother Konstantin, whose life she manipulated, find it for her and uses Reverse Psychology to get Lara Croft involved in the search. Ana later has Konstantin choke herself in front of Lara to get the Divine Source's location from her only stopping the charade when she realizes Lara doesn't know where it is also and offers her a chance to join Trinity. When Lara refuses and escapes, Ana follows her to the Atlas's location where she retrieves it from Lara and uses it to find the Divine Source. Though wanting to use the Divine Source to avoid death, The lengths and risks Ana is willing to go through proves her boldness and determination, eventually concluding that being killed by the Divine Source or Trinity are both better ways to go out over slowly dying from her disease.
Shadow of the Tomb Raider: Pedro Dominguez is the Big Bad of the final installment of Lara Croft's Origins trilogy and the Greater-Scope Villain for its entirety. Born Amaru in the secret Mayan city Paititi, he would be adopted by Trinity leader Gualtiero de Luca Dominguez who showed him life outside Paititi. Working his way up to becoming the leader of Trinity he would use their resources to make himself ruler of Paititi and the head of the Cult of Kukulkan, while removing their previous leaders from power. Befriending Richard Croft, he would have him killed when he learned of Richard Croft's intent to expose Paititi to the outside world. Learning about Key of Chak Chel and the Silver Box of Ix Chel, he would plan to use it to remake the world so that it would no longer pose a threat to Paititi having Lara Croft unknowingly retrieve both artifacts for him. Finding himself battling and losing to Lara, Dominguez uses his final moments to ask Lara to protect Paititi, showing his devotion to his beloved city to the end and gaining sympathy from the woman whose father Dominguez killed.

Touhou Project franchise:

Yukari Yakumo, the enigmatic youkai of Boundaries and the single most well-informed person in all of Gensokyo, is the closest thing hero Reimu has to an employer, but also deftly manipulates the setting's various powers, both established and emergent, to ensure its continued stability. Having once led a failed invasion on the Moon to implicitly teach the youkai a lesson about expansionism, Yukari opts to instill fear of the unknown on the Lunarian exiles when they decide to live as humans, faithful to the philosophy on the human-youkai relationship; she does so by setting up a convoluted Kansas City Shuffle that ultimately leaves Eirin wondering how Yukari got her hands on a Lunarian wine bottle. Much later, she coerces Reimu into letting Kosuzu Motoori into her circle of confidantes to keep The Masquerade up and prevent the bookworm from eventually becoming a youkai—by first possessing her with a demonic scroll, of course. Cunning and manipulative when she does bother to stay awake, Yukari cultivates the image of being fickle, whimsical and lying, all while omitting her more charitable moments, in order to make everyone fear her.
Okina Matara is the mastermind behind the unusual flow of seasons, using her ability to pour energy into anything through their backs as a show of power to remind everyone that she exists, as well as to replace her unwitting servants. In Visionary Fairies in Shrine, she turns a large number of fairies into stone cherries in order to draw out Hell's intentions, eventually getting a hold of one of their fairies and ordering the latter to come back to Hell's bigshots and tell of Okina's existence, effectively setting herself up as Gensokyo's deterrent against intruders. In Violet Detector, she messes around with a human from the Outside World, Sumireko Usami, by splitting the latter's consciousness and body, then giving the body to a dream soul and convincing that soul that it's the real Sumireko; Okina only reveals the trick when the fake meets the real deal, and promptly strips the fake of its borrowed powers to make the duel fair. With the potential to remake Gensokyo from the ground up with her powers, Okina consistently makes her ends meet without ever truly giving away her entire hand, reinforcing Gensokyo's mysticism and safety from outside forces in the process.
Touhou Kanjuden ~ Legacy of Lunatic Kingdom: Junko is the true mastermind behind the Lunarians' sudden relocation from the Moon, kickstarting the game's plot. A Divine Spirit with the ability to purify anything, Junko is out for revenge after her son's death, enlisting the help of a Hell goddess to end the Lunarian hegemony and strike her target when the latter is left undefended. Junko's cunning shines when she empowers Hecatia's lowly mooks into beings of pure lifeforce to make them completely immune against the Lunarians' weapons, forcing them to abandon their Capital. Junko then has Hecatia trap the retreating Lunarians in the Dream World, forcing them to consider terraforming Gensokyo, which would entail the complete eradication of life on Earth. Her plan only falls apart when the Lunarians take no direct action against her for half a year, which eventually dissipates her anger and interest. At the end of the Extra Stage, she releases the Lunarians from the Dream World at the heroines' behest so that Gensokyo stays safe from annihilation. Even then, she muses that there'll be plenty of future opportunities to get at her mark, such is the eternal cycle of revenge.

The Trapped Trilogy: Daniel "Dan" McNeely is a charmingly smug, high-ranking member of the Armor Gamsees who seeks to become one of the world's new gods. In Trapped, after Dan kills Benjamin Gruenbaum and raids his mansion alongside his beloved Dialla Reineheart, Dan and Dialla inject themselves with Gruenbaum's immorgamsics to gain immortality, which gives them amnesia in the processes. Through a series of puzzles, Dan is able to escape the mansion and remember his previous life, which he fully embraces. In Pursuit, Dan plants Mickey Lee into Dialla's life as her supposed friend in order to lure her to his sewer hideout, killing Mickey once his purpose has been fulfilled. In Escape, Dan manipulates Dialla into discovering her true identity as the leader of the Armor Gamsees, all as a way for her to rejoin him by his side. Dan remains calm and collected even when he's trapped inside a safe underneath the ocean, confidently planning his escape.
Undertale: Mettaton, the outrageously fabulous and delightfully egotistical celebrity robot, is initially roped into a scheme to help his friend Dr. Alphys befriend the Human Child. He plays the role of a murderous mechanical menace while Alphys "stops him" at every turn, but after he finds himself doing all of the heavy lifting, Mettaton gets sick of playing pretend. Deciding to steal the Child's SOUL so that he may reach the surface and stop King Asgore Dreemurr from exterminating humanity, Mettaton reactivates several deadly traps, hires multiple monsters to kill the Child, and caps it off by locking them into a dynamic battle on live television for the whole Underground to see. No matter what route you choose, Mettaton will always end the game on his terms, ranging from accepting defeat with pride, to sassing the player even as they're dead set on killing everyone.
Unreal: Malcolm is a nine-time champion of the Liandri Grand Tournament and an efficient yet self-interested soldier who earned his reputation dethroning longtime champion Xan Kriegor and found Thunder Crash with his longtime rivals. Seeing his exploits as just business, Malcolm convinced a formerly hesitant Anubis of the Nakhti to join his group in what's implied to be a political gambit for his sponsors. Hired by the Izanagi Corporation for his credentials, Malcolm mentors the Ronin while strategically assisting in the war efforts throughout Taryd. Once the Ronin became too much of a loose canon for him and his employers to keep around, Malcolm waits until all opposition has been dealt with before revealing the deception he laid out since the beginning, showing that the legendary soldier could also manipulate his way to victory and a paycheck.
Untitled Goose Game: The goose itself is a mischievous prankster out to screw with the neighboring villagers as much as it can. Using cleverness and stealth, the goose progresses through the village, outwitting the denizens and accomplishing whatever antics it desires. At the game's climax, the goose steals the village's prized golden bell, causing the entire area to go into lockdown in a last-ditch effort to stop it. Even so, the goose evades its opposition, takes the bell home, and dumps it in a pile of identical bells, showing that it's done this time and time again.
Vampire: The Masquerade – Bloodlines:

"Smiling" Jack, the Brujah former pirate and proud Anarch is manipulating the Player Character more than almost any other Kindred in the entire game. Having arranged for the transport of the mysterious Ankaran Sarcophagus, Jack cheerfully shows the main character the ropes of vampirism before clandestinely boarding the ship transporting the sarcophagus, simulating a vampire attack while secretly stealing the mummified king within and replacing it with C4. Jack proceeds to lend his aid from the shadows, manipulating the main character into fighting and dispatching all of the threats to the Anarch faction in the city, especially the smug, vile Ventrue Prince Sebastian Lacroix. Just for kicks, Jack even makes sure to leave a note for when Lacroix opens the sarcophagus reading "Boom! - love Jack" as a final touch of black humor.
Gary Golden was a Hollywood movie star when Embraced into the Nosferatu. The Primogen of the Los Angeles branch of the clan, Gary is an information broker who deals his information to anyone who wants it in flagrant violation of Prince LaCroix's will. Allowing the Sabbat to think the Nosferatu have been defeated, Gary simply allows others to destroy their ghouls while being in no danger along with most of his clan in the warren. Gary then proceeds to manipulate the protagonist for favors of his own, rewarding them with information and reminding them he's always available should there be something to trade.

Wallace & Gromit in Project Zoo: Feathers McGraw, having escaped capture, plans to turn West Wallaby Zoo into his own diamond factory. Infiltrating the zoo, he captures the cubs of the zoo animals in cages, using them as leverage for the parents to work for him in exchange for their safety. When Wallace and Gromit infiltrate the zoo to save their polar bear friend, Feathers stays one step ahead of them throughout the game, activating traps and sabotaging machinery to hinder the duo. Fighting Gromit in a mech when cornered, he attempts to escape when beaten, nearly getting away and only being stopped by an ambush.
Warhammer 40,000: Space Marine: Warboss Grimskull is the initial Big Bad of the game and the master of the ork WAAAGH! besieging the Forge World. A genius by the standards of his race, Grimskull utilizes a series of ruthless tactics, disabling strategic points, seizing weaponry and disabling aircrafts to cut off the ground forces so his orks can overrun the Imperial Guard. Grimskull shows himself to be utterly tenacious, pursuing Captain Titus persistently and tirelessly to regain the planet's power source. When he recoups from any setback, Grimskull is later set upon by daemons, only to emerge without a scratch and give the true villain, the Chaos Sorcerer Lord a wide grin before declaring the one quote that sums Grimskull up perfectly: "I ain't so easy to kill!"
Warriors Orochi 4:

Zeus is the king of Olympus and a charismatic, bold god who creates a new dimension to manipulate the warriors of the world into battle. Presiding over the chaos, Zeus turns out to have a very specific purpose: to lure the evil Omnicidal Maniac god Odin to his new dimension to destroy him. While initially killed by his son's betrayal, Zeus later returns and is able to see Ares' defeat through, revealing he also intended to manipulate his own followers and children to make them realize the importance of mortals.
Loki takes the form of Perseus, manipulating the heroes to steal the magical bracelets for Odin's sake. Helping to bring the heroes close to defeat by his ruthless cleverness, Loki seemingly advances Odin's goals all the while while few ever managing to suspect him. By the end however, Loki reveals his newfound care for humanity and that he manipulated Odin as well, seeking revenge for those he loved slain by Odin during Ragnarok.

Watch_Dogs series:
Wild ARMs 2: Commander Irving Valeria leader of ARMS is a descendant of the Sword Mage's bloodline who wanted to be a hero. However, when he was unable to pull the legendary Argetlahm to stop the encroaching Kuiper Belt from consuming the world, Irving decided to rely on his intellect to save all of Filgalia. Funding the terrorist organization Odessa, he hass them try to Take Over the World, while creating ARMS as a special team formed to oppose them in hopes that the victor will forcefully unite the world regardless of who wins. With Odessa's defeat, Irving used his newfound authority to stop the emerging Kuiper Belt, as the world leader to execute his well-prepared plan to stop it. When the plan fails, Irving moves to his final contingency: he and his sister sacrificing themselves to make the Kuiper Belt have a physical form so it can be killed, explaining the truth to Ashley in his final moments with his only regret being not there in the world's happy future. A man who wants to save the world no matter what, Irving is willing to do any to fulfill his family's bloodline.
The Witch and the Hundred Knight: The Swamp Fairy, Mani—previously known as the witch, Aguni—was used as a hostage so that the witches could kill her lover, the Eldritch Abomination Niike, millennia before the present time, before taking her own life and being reborn. Manipulating Metallia and a sentient piece of Niike, the Hundred Knight, Mani sees to it the duo destroy the pillars sealing Niike's power to resurrect her beloved and together destroy the world they despise. Killing Grand Witch Uruka to stop interference with her plans, Mani comes moments from completing her goal and even with Niike slain, chooses to fight until the bitter end.
The World Ends with You is full of cunning sarcastic schemers amongst the cast but some stand out:
World of Horror: "Together" is an amalgamation of minds and souls that seeks to kill all of humanity to bring all of its victims into it, where they can find peace. To this end, it uses an online bulletin to force its victims to take their own lives. When investigated, Together proves an altogether personable if alien adversary, almost always devising a way out when discovered. Should the investigator deny its requests, it will simply ban them from the bulletin and continue its spree with no conflict; should the investigator reason with it, however, Together will develop an understanding of humanity's impending doom, and will politely step aside to let the investigator deal with them, promising to return when technology has advanced and it can achieve its goals more efficiently.
World of Warcraft: These figures faced by the Adventurers are formidable foes emphasizing wit and intelligence rather than just raw strength and spell-casting prowess.

Orgrim Doomhammer, the second Warchief of the Horde, overthrows Gul'dan and his Shadow Council, killing their pawn Warchief Blackhand and declares himself the new master of the orcs. Devoted to his people and honorable in ways Gul'dan never was, Orgrim takes over the war and nearly brings the entire human alliance to its knees, stopped only by Gul'dan's treachery. Orgrim shows an exceptional grasp of tactics and strategy, even managing to ambush the Alliance's greatest hero, Anduin Lothar, and defeating him in single combat before being captured at the war's end. Escaping, Orgrim later resurfaces to guide the young orc Thrall to help save their people and eventually gives his life for their freedom, naming Thrall his successor as Warchief.
Illidan Stormrage is revealed as a dark Well-Intentioned Extremist in the Legion expansion who joined the Highborne during the War Of the Ancients to bring them down from within. Upon being shown by Sargeras the Legion's true might, Illidan has realized just how dire the fight truly is. After being freed in modern day, Illidan delves into dark powers and even makes himself the Legion lord Kil'jaeden's servant to undermine them from within, taking over Outland and putting together a group of demon hunters while striking at the Legion's own worlds and dealing them their worst defeats in eons. upon his revival, Illidan brings the world of Azeroth close to the Legion world of Argus to 'force the hand of fate' and helps lead a daring strike on the Legion, forming the strategies to crush them once and for all before electing to serve as the eternal jailer for Sargeras himself. A complex, fascinating figure to the end, Illidan has been one of Azeroth's greatest villains and greatest heroes, giving all he has to secure Sargeras's fall after ten thousand years.
Onyxia is the Broodmother of the Black Dragonflight, tasked alongside her brother Nefarian by their father Deathwing to ensure their ressurnence upon Azeroth. Infiltrating the Alliance after aiding her brother's conquering of Blackrock Spire, Onyxia, as "Lady Katrana Prestor", convinces Gilneas, Quel'Thalas and Strompike to abandon their faction in the wake of Thrall's rebellion. With the Alliance still standing, Onyxia drove up the debt of Stormwind through excessive military expansion, creating civil unrest and instigating riots through the nobility's inability to repay the Stonemason's for their work and the Stonemason's code of never compromising on demands. After the Queen died thanks to the riots, Onyxia manipulates the depressed King Varian Wyrnn into becoming her puppet and curses him to lose his courage years later when he begins taking more control of the government. Thanks to Onyxia's machinations, the weakened Stormwind's garrison is left unable to even deal with minor threats and even after the death of her cohort brother, Onyxia continued to drive an irreparable wedge between Stormwind and the Alliance and even after her death continues to be of use to Deathwing and the Old Gods, with many of the Old Gods' followers taking efforts to resurrect her well into the Fourth War.
Wrathion was born to be the last uncorrupted member of the Black Dragonflight and saw it as his duty to protect Azeroth even as his methods proved ruthless and extreme. Fresh out of his egg, Wrathion takes control of the Ravenholdt assassin's guild and uses its agent to track down and kill the last remnants of his fallen flight, including Deathwing himself. Later in Pandaria, he uses champions from both the Horde and Alliance to shape their war and bring it to a swift end, yet loses his cool when King Varian spares the Horde against his plans. Wanting to take on a more hands on approach, Wrathion commands renegades from the Bronze Dragonflight to free the imprisoned former Warchief Garrosh Hellscream and use him to form a Horde from an alternate timeline to fight the Burning Legion. When this plan backfires and brings the Legion to Azeroth, Wrathion reflects on his failures and gains the wisdom he needs to finally redeem himself. Now a wise and humble leader, Wrathion leads the forces of Azeroth in destroying the Old God N'Zoth and casting down the Black Empire forever.
Loken was one of the Keepers tasked by the Titans to watch over Azeroth and the imprisoned Old Gods, but over time was corrupted by Yogg-Saron and betrayed the other Keepers and their allies. After accidentally killing Sif, his brother Thorim's wife, Loken framed the ice giants which started a war between Thorim and them; he then convinced Helya to turn against her father Odyn and lock him and his army away, arranged for Mimiron's 'accidental' death, subdued and captured Freya and Hodir when they were on their own, and sent the monstrous C'thraxxi to kill or scare away the rest. For his most ambitious plot, Loken took the form of the witch Lok'lira and played on the player character's Chronic Hero Syndrome by subtly guiding them into performing seemingly altruistic actions — rescuing a slave, repairing friendships, helping Thorim get through his depression — all to make Thorim brave enough to confront Loken when in fact he was being lured into a trap. Having systematically eliminated anyone who could pose a threat to him, Loken forged the Keepers' records and crowned himself Prime Designate, both to cover his crimes and to make sure that, if he were to be killed anyway, his death would send a signal telling Algalon to wipe all life on Azeroth.
Bwonsamdi is the bombastic and snarky Loa of Graves who was once a mortal priest of the cruel death god Mueh'zala, whom Bwonsamdi betrayed and replaced by usurping his worship from nearly all the troll civilizations. His first major act in modern Azeroth was to gain the servitude of Vol'jin and the Darkspear tribe by helping them reclaim their home, and motivated Vol'jin into rising against Warchief Garrosh Hellscream by testing his convictions. Bwonsamdi later becomes the chief deity of the Zandalari Empire by empowering King Rastakhan in his darkest hour and claims ownership of him and his daughter Talanji as well. When Talanji succeeds her dead father, Bwonsamdi guides her into allying the Zandalari with the Horde by helping to foil assassinations against her to ensure their combined forces stop Sylvanas and her loyalists from killing him. Ultimately shown to be good at heart, he expends his power to keep troll souls out of the Maw, aids the Winter Queen in saving wild god souls from Mueh'zala, and ensures Vol'jin earns his peace by becoming the new Loa of Kings.

Xenoblade Chronicles series:

Original game: Egil is a Machina, the leader of the Mechon army, creator of the Faced Mechon, and the mastermind behind their invasion of Bionis. Egil was once friends with Arglas from Bionis with whom he discussed the idea of leaving the world of Bionis and Mechonis in search of new worlds, and of peace and coexistence. However, when Arglas was possessed by Zanza and laid waste to Mechonis, Egil swore revenge and, when both titans were put to sleep, began attacking Bionis hoping to wipe out as much life as possible on the titan so that, when Zanza returned, he would be more vulnerable to kill. Once Shulk learns of his past and confronts him in Mechonis Core, Shulk offers a chance to let go of revenge and change the world together. But thanks to Zanza's timely resurrection, Egil instead gives his life so the heroes can escape, placing his hopes they can kill the evil god without resorting to the extremes he went to.
Xenoblade Chronicles 2: The enigmatic Jin is a Flesh Eater Blade who used to be revered as a hero known as the "Paragon of Torna". Jin succumbed to despair and misanthropy after his kingdom's people were slaughtered and he lost his Driver Lora, and proceeded to found the Organization of Torna with a cabal of fellow misanthropes. A taciturn No-Nonsense Nemesis, Jin curbstomps the heroes almost every time they meet and lectures protagonist Rex on his own personal failings. Jin's most impressive gambit comes when he nearly orchestrates a war between two separate nations as a diversion to his attempt to kill the Architect himself and destroy the world. Not without an immense level of honor, Jin is ultimately so impressed with Rex's personal growth that he gives his life to save Rex and defeat Amalthus in the endgame, recanting his misanthropic ideals and coming to peace with himself. Tragic but utterly driven, the heroes themselves pledge to remember Jin as a "splendid soul" in spite of his atrocious actions.

Xenogears:

Grahf, the enigmatic Arch-Enemy of Fei, is a Wild Card with a hidden agenda. Actually one of Fei's past life Lacan, he was a former peace advocate but after his beloved Sophia, Elly's past life, sacrificed herself for his sake only to learn that the history of his world is actually being controlled by Miang and Deus in a cycle to resurrect Deus, Lacan decided it was better to destroy the world to free everyone especially Sophia, ascending as his own being from Fei becoming Grahf. Planning to help Miang and Deus before betraying and destroying them using the power of the Contract, Grahf first attempted to possess Fei, but ended up taking his father Khan instead. Regaining control from Khan years later, Grahf masterminded Fei's journey to power, arranging his village's destruction and empowering his enemies to possess him later when he is strong enough to defeat Miang and Deus. However, when Fei ended up defeating him in their final battle, Grahf realizes that Fei alone could defeat the two not him, and sacrifices himself to save him, using his moments to beg Fei to save Elly.
Krelian, leader of Solaris, is a brilliant man with goals beyond the mortal world. Once the devout follower and friend of Lacan and Sophia, when Sophia died to end a war, Lacan lost his faith in the god Sophia believed in, further spiraling into depression after learning the truth of his world being manipulated by Miang and Deus since the beginning. With ambitions to ascend to godhood with the rest of civilization in his pursuit for peace through Deus, Krelian worked with the Gazel Ministry, Cain and even Miang herself, appealing to them by using his expertise in nanotech to lead their cruel experiments and operation for a dystopia, while secretly set-up their demise, deceiving Ramses into killing Cain, and using a virus to delete the Gazel Ministry. With his plans in motion, Krelian succeedes in ascending with plans to take the rest of humanity with him, only to change his mind upon seeing Fei and Elly's determination, using his powers to instead help them defeat Miang and Deus for good, and returning them home before going with the Wave of Existence to the land of god believing he does not belong back home after everything he has done.

Yakuza franchise:
Ziggurat: Examiner Cepheus oversees "the Ziggurat", and is the final challenge the player faces. During his fight, Cepheus uses your own equipment and spells against you, as well as activating traps and summoning monsters to fight alongside him. Showing respect to the player upon being bested, Cepheus gives them the scroll used to join "the Brotherhood". Depending on the ending, Cepheus either: gives the player the scroll and grants them membership, with no repercussions; tricks a cheating player into exposing themselves in front of the members, resulting in exile; or—in the Bad Ending—tricks the player into summoning him and his fellow monsters out of the Ziggurat, followed by his men ambushing the Brotherhood and incapacitating them, with the implication that he's been manipulating them for years beforehand.
---