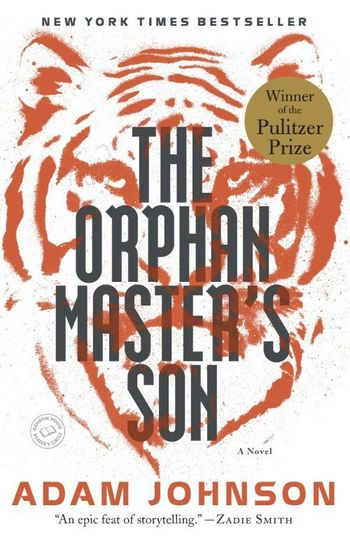 The Orphan Master's Son is a Pulitzer Prize-winning 2012 novel by Adam Johnson, set in North Korea.
The novel is divided into two parts. The first part focuses on Pak Jun Do, the son of an orphan master in the city of Chongjin. Jun Do is recruited by government officials to work in intelligence, first kidnapping Japanese civilians, and then as an intelligence officer on the Junma, a fishing boat. This eventually leads to his joining a diplomatic mission to the United States.
The second part of the novel focuses on Commander Ga, a national hero and minister for prison mines. The chapters are split between the perspective of a government torturer, the narrative coming from the government's propaganda speaker and the actual narrative portraying Ga's relationship with his wife, the actress Sun Moon.
The Orphan Master's Tropes:
---