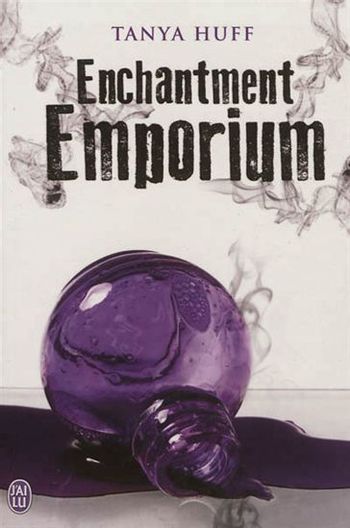 The Enchantment Emporium, released in 2010, is the first book in a series, either called "The Enchantment Emporium", or "Gale Women" by Tanya Huff. It begins the day Alysha (Allie) Gale receives a letter from her "Auntie" Catherinenote really her grandmother, but every woman in the family eventually gets called that as their power develops, and it's a big family, so she's someone's aunt stating that she's dead, the titular store now belongs to Allie, and she's expected to investigate.
Oh, and her family is magical, her own power may be acting up, and there may be a dragon invasion to deal with.
Followed by The Wild Ways in 2011, and The Future Falls in 2015.
---
This Series Provides Examples Of:
---