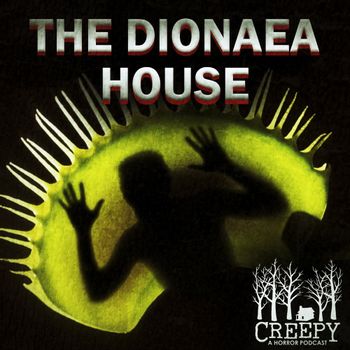 THE DOOR IS OPEN
A virally-spread Internet story told from 2004 to 2006 by screenwriter Eric Heisserer, The Dionaea House consists of several stories told in various formats.
The first story, Correspondence from Mark Condry
, takes place in September-October 2004. It begins when Mark E-mails Eric about their mutual childhood friend Drew, who recently shot up a diner. They remember that when they used to hang out, there was a house that terrified Drew. He had to house-sit there for two weeks, and came back... different. Mark goes to Houston to check out the house, then to Idaho to investigate further. He finds that the exact same house, roof damage and everything, is in Boise. He investigates the house.
The second story, Adventures in Babysitting
, is a blog that takes place in October 2004. In it, 16 year-old Danielle Stephens tells about her new job babysitting an 8 year-old girl named Linney. Midway through we find out that it's in the same house. Weird stuff happens.
The third story is A Quiet Space
, Eric's blog. It covers October 2004. It goes into much greater depth regarding the house and its mysteries. Much of it involves a homeless-looking man who keeps staring at him, a "Flesh Puppet." In it, Eric shares various theories about what the house might be.
The fourth story, The Blog of Loreen Mathers
, is told from August 2005-January 2006. It starts off with Loreen telling us that she got back from 9 months in a mental institution because she killed a guy and said everything she knew about the house on the stand. She goes on to explain various peculiarities about the house, like how it smells weird, there's no fuse box, the windows aren't made of glass, etc.
Evidently, it was supposed to be made into a movie, but it unfortunately was in Development Hell, and was scheduled for release in 2011 under the title The Occupants, and at another point The Residents. According to the creator it's dead for now. Whether or not the door is still open for it to be made remains to be seen.
As of September 2014, there has been no further word regarding the Dionaea House film, and Eric Heisserer still isn't allowed to continue the story. He wrote a second creepypasta in 2014, Information I'm Dumping Here For Safekeeping
. Although it's not a sequel, it does have a few small tie-ins to the House.
The website for Dionaea House went offline some time in 2019-20, but can still be found on archive.org. As of November 2020 all the blogs are still online.
---
This work contains the following tropes:
---