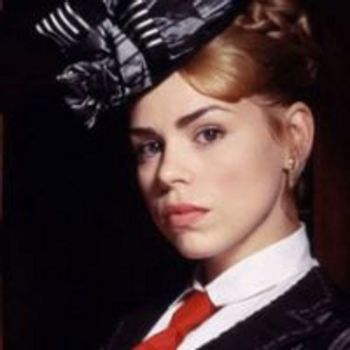 A series of books by Philip Pullman about Sally Lockhart, a young woman living in Victorian London, who solves various mysteries with the help of her friends.
The four books in the series are:
The Ruby in the Smoke
The Shadow in the North
The Tiger in the Well
The Tin Princess
Main Characters:
Sally Lockhart: Main character, a young woman who develops a passion for solving mysteries after her father's death. "Uncommonly pretty" and works as a financial consultant.
Jim Taylor: Sally's friend, a lovable young Londoner who is courageous and outgoing. An office boy, he helps Sally solve her mysteries.
Frederick Garland: Love interest for Sally, a photographer with an imaginative streak.
Ah Ling: Villain in several of the books.
Adelaide: Orphan who becomes a main character through the series.
The first two novels were adapted for television by BBC, notably starring Doctor Who's Billie Piper and Matt Smith as Sally and Jim Taylor.
---
Tropes:
---