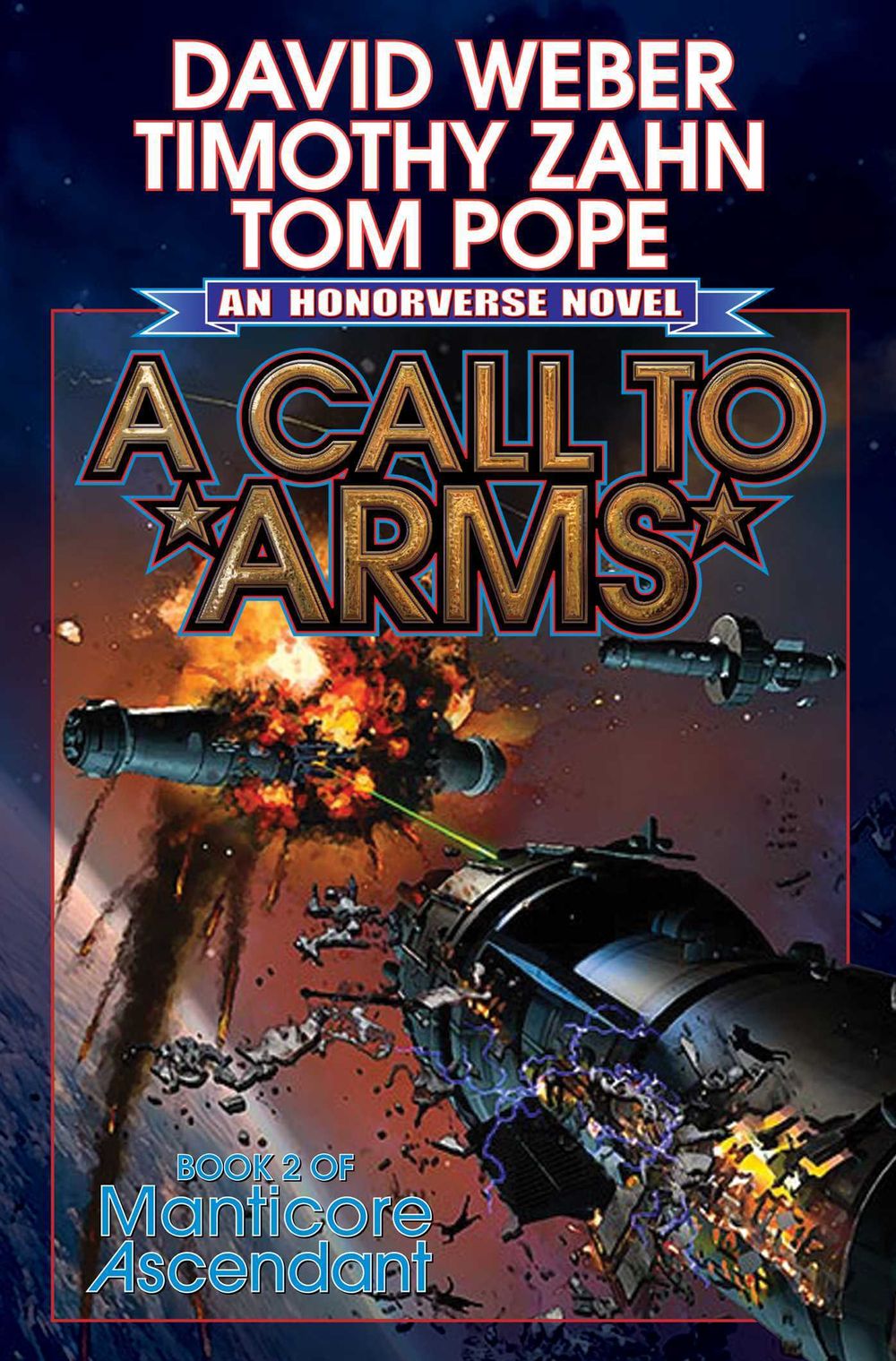 A
four-part trilogy
taking place in the
Honor Harrington
universe. Focusing on the early years of the Star Kingdom of Manticore and the career of one Travis Uriah "Travesty" Long, this book portrays the Royal Manticoran Navy before it became the interstellar juggernaut seen in the primary series.
Travis Long, dissatisfied with his lack of purpose in life, enlists in the Royal Manticoran Navy after meeting a beautiful recruiting officer who tells of intensive training, a chance to serve and protect the Star Kingdom, and most importantly the discipline he feels he has been missing in his home life. After joining, he finds that the Navy is rife with laziness, nepotism, dishonesty, and a lack of respect for the rules, with rare exceptions.
Meanwhile, his half-brother Gavin Vellacott, a Baron serving in the House of Lords, is enlisted by the Chancellor of the Exchequer to aid in a campaign to defund and dissolve the Royal Manticoran Navy and pool its resources into the Manticoran Patrol and Rescue Service, which just so happens to fall under the authority of the Chancellor of the Exchequer, rather than his arch-rival, Earl Dapplelake, the Minister of Defense.
While Manticore's nobility debate and try to outgambit each other, with the men and women of the RMN and MPRS caught in the middle, outside threats to the Kingdom loom near unknown to all of them...
As this series takes place well before the main timeline, expect many cases of Dramatic Irony and Call-Forward, similar to the Stephanie Harrington series.
---
Manticore Ascendant contains examples of the following tropes:
open/close all folders
A Call To Duty
A Call To Arms
Originally published as a short story in Beginnings, the sixth Worlds Of Honor anthology, A Call To Arms originally focused on Lieutenant Travis Long and his part in the Battle of Manticore. It was later expanded into a full-length novel as the second part of the Manticore Ascendant series. Some tropes below may only apply to the short story or the book.
A Call To Vengeance
A Call to Insurrection