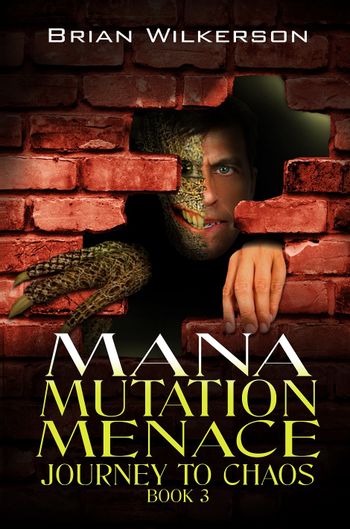 "Mr. Watley, we are going to do our very best to return you to your pre-mutation life, but I don't want you to get your hopes up. You are the first person under our care to regain sapience. Our previous successes are little more than docile pets. We are as knowledgeable about your condition as you are. We will learn, but we need your help to do so. Will you help us?"
—Director Pluagi
Eric Watley has recovered from mana mutation but a question remains: is he still Eric Watley? He may look human, but a monster's madness lurks behind his eyes. With the upcoming Mana Mutation Summit, the whole world is watching to see if he is the cure they have been waiting for, or one more beast to be slaughtered. The future of Tariatla rests on his shoulders. Can he convince its leaders of his humanity, while at the same time, dodge his growing list of enemies?
The Trickster's Choice attracts much unwanted attention. Lunas of Latrot, the ordercraft prince, schemes to exploit the menace of Mana Mutation for his own purpose. Joining him are a legion of Eric's old foes, from Gruffle the troll and Nulso Xialin to the Gods of Death. All of them seek to do harm to Eric himself, his friends or his world. So much for being a humble mercenary.
Mana Mutation Menace is the sequel to Looming Shadow and the third book in the Journey to Chaos series. It follows the fallout of the conclusion of the previous book while continuing to build the Constructed World of Tariatla.
The next book in the series is Transcending Limitations.
Mana Mutation Menace provides examples of these tropes