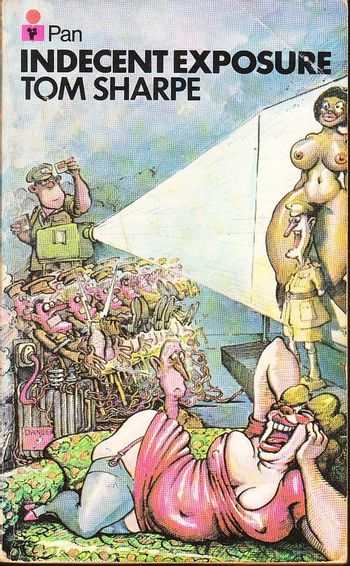 A novel, set in The Apartheid Era, about the police force in South Africa. A black comedy and satirical tour de farce by Tom Sharpe, a man expelled from South Africa for being illegally in possession of a sense of humour.
The sequel to Riotous Assembly.
Die volgende tropes neerkom op 'n onwettige vergadering in die verbreking van die rasseskeiding Handelinge en die wette van die Republiek van Suid-Afrika. Jy het vyf minute om te versprei.
The following tropes constitute an illegal assembly in breach of the Racial Separation Acts and the laws of the Republic of South Africa. You have five minutes to disperse.
Vyf minute het verstryk. Ons sal nou begin skiet, sonder verdere waarskuwing.
Your five minutes have expired. We will commence shooting with no further warnings.