"More than the paranoid monarchy, more than the corrupt ministers, London's greatest sickness was boredom."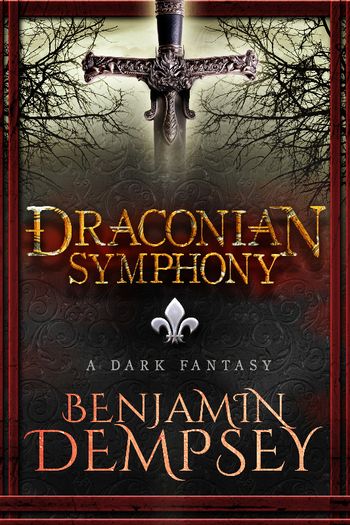 Draconian Symphony is a Dark Fantasy novel, part one of a duology, by Benjamin Dempsey.
It's the 31st century but Earth has suffered a thousand-year period of cultural and technological stagnation. The protagonist, Anti-Hero mage Draco, is attacked in his room one night by a demon named Lascivus who is looking for a meal. After a vicious fight he manages to get the drop on her and spares her in exchange for a favor. What favor? To help him find and kill his psychotic, inhumanly powerful mother, Malign. With the help of the Living Weapon Drakkengard and his postcognitive sister Diana, they set off to take down the terrible woman.
Which they do, but at great personal cost.
However, they then require some extra from from Lascivus to get back to Earth. Lascivus uses this chance to claim that now Draco owes her his life, and that as per demonic tradition, that debt falls under the jurisdiction of Lucifer. So Lascivus drags Draco through the circles to meet with The Devil and arrange just how Draco is gonna pay it off, whether he likes it or not.
Along the journey of paying off his debt, the group run into Mad Scientist Vengai-Ra, and dimensionally displaced Super Soldier Ko
---
This novel contains examples of: