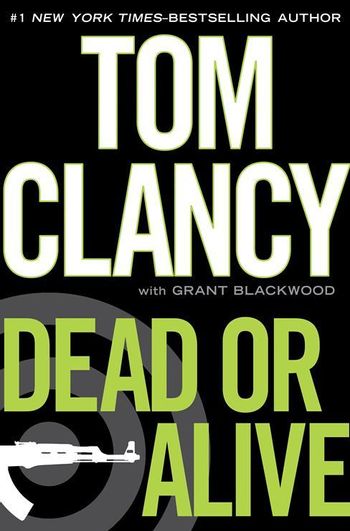 Dead or Alive is a political thriller novel by Tom Clancy and co-authored by Grant Blackwood, featuring Jack Ryan. It was published on December 7, 2010.
It unites characters from Clancy's fictional world, including Jack Ryan (the former CIA analyst and president), his son, Jack Ryan, Jr., his cousins Dominic and Brian Caruso and former clandestine operatives John Clark and Ding Chavez of the novel Rainbow Six. It follows the characters on a mission to capture a middle eastern terrorist, Saif Rahman Yasin (known as "The Emir"), a character heavily based on Osama bin Laden, and responsible for the 9/11 attacks in the universe's storyline.
Unrelated to the Fighting Game Dead or Alive or the English pop group Dead or Alive.
---
This book contains examples of:
---