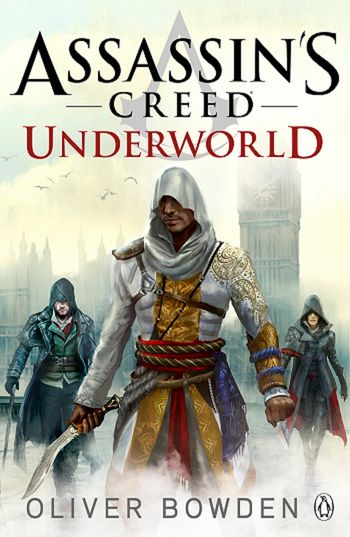 Ethan Frye: "I saw the slums afresh today, George. I was reminded of how the poor are living. This is a world so completely separate from that of the Templars that it's scarcely believable the two share the same country, let alone the same city ... The Templars know nothing of the rookeries..."
George Westhouse: "As do we, Ethan. Whether we like it or not, ours is a world of gentlemen's clubs and drawing rooms, of temples and council chambers."
Ethan Frye: "Not all of us."
George Westhouse: "You're thinking of your man, The Ghost? Don't suppose you have any thoughts about telling me who The Ghost is or what he is doing?"
Assassin's Creed: Underworld is a novel written by Oliver Bowden starring Henry "the Ghost" Green as a companion to Assassin's Creed Syndicate, during the construction of Britain's first underground railroad in 1862. It was released on December 1, 2015 in the US and November 5, 2015 in the UK.
Jayadeep Mir is the son of Arbaaz Mir and Pyara Kaur. Born and raised an Assassin from his birth, he had a promising career but in the words of his mentor, Ethan Frye, he did not yet have the killer instinct. His first assignment proves a disaster and in disgrace, he's exiled to England where he takes on a series of aliases as he infiltrates the lower depths of the city. "Henry Green" becomes the linchpin of the Assassin network in London meeting the likes of Frederick Abberline, Alexander Graham Bell, Charles and Mary Pearson as he tries to keep up to speed with the Templars.
Tropes
---