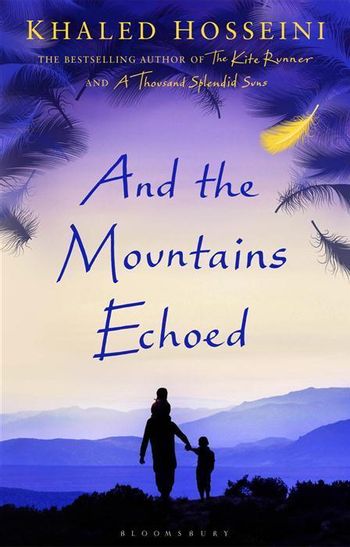 "I found a sad little fairy
Beneath the shade of a paper tree.
I know a sad little fairy
Who was blown away by the wind one night."
And the Mountains Echoed is the third novel by Khaled Hosseini, released in 2013. Like his previous novels, The Kite Runner and A Thousand Splendid Suns, Hosseini describes how Afghanis or Afghani-Americans deal with the tumultuous events in Afghanistan. The book, rather than emphasizing the monstrosities committed by the Taliban, focuses instead on how the elite who either live in or outside of Afghanistan betray the poor and how love can ultimately conquer all (at a great price).
The story begins with Saboor, a villager from the fictional village of Shadbagh, who travels with his adolescent son Abdullah and infant daughter Pari to Kabul. Saboor must sell his infant daughter to the employer of his brother-in-law Nabi. Abdullah, who loves his sister very much, is horrified to be forced to leave her behind. He grows up and moves to the United States while his sister moves to Paris with her adoptive mother, Nila, who claims that she is her real mother. Abdullah and Pari eventually reunite at the end of the book, but the circumstances of their reunion are ultimately fraught with debilitating loss. Many characters with complicated, layered stories are developed throughout the course of the novel; in each chapter, every character must reconcile his or her own grief and find love from those closest to them.
Hosseini, in seven separate chapters, ends up telling the story from the perspective of seven different characters and their affiliates, who are all somehow interconnected. He displays how each character grows and develops through the course of the events they experience. He touches on the various ways love manifests itself through sibling relationships, and how power corrupts and impedes one's ability to form meaningful relationships.
---
And the Tropes Echoed:
---