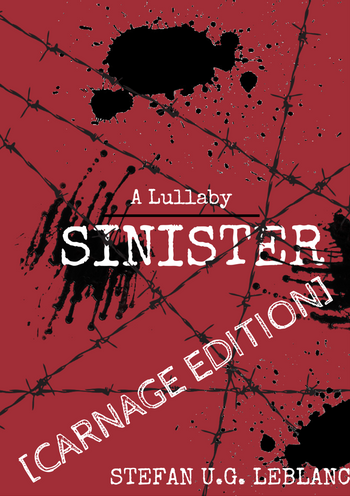 I'm gonna need a nap if I'm going to catch the next episode of Hyper Bio-Beats later... Probably going to be the death of me if I do though...
— Kaito Inoue
Satoshi Yoshida has recently transferred from the bustling city of Sendai, Japan to a new high school in the sleepy town of Shizukana. Struggling with his newfound popularity, Satoshi tries to adapt to his surroundings, but new friends, new teachers and exams will turn out to be the least of his worries.
There is a dark and terrifying presence in Shizukana High School. While they sleep, it draws students and faculty alike inside a nightmarish version of their school. A presence that seeks to entomb the souls of its victims forever within.
The body count is quickly rising and unless Shizukana High School's ostracized and meager Occult Club is able to purify the darkness swiftly... there may be no one left to save.
A Lullaby Sinister is a bloody and violent horror novel that revolves around the Occult Club and their investigation of what they call the Surrogate School. Originally released as a serial novel, A Lullaby Sinister was released upon completion as A Lullaby Sinister: Carnage Edition with bonus content. It blends comedy, horror and drama and frequently makes references to various video games and anime series.
Not for the faint of heart.
---
A Lullaby Sinister contains examples of:
---