Either way, you're not here for Smash Fighter. No one's here for that anymore...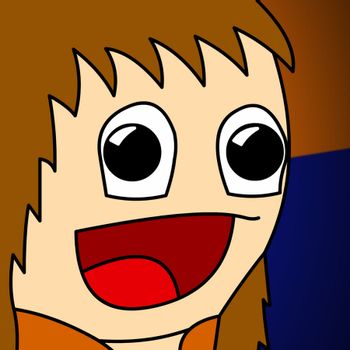 Tom Charles O'Grady (born March 9, 1990), known online as Tom Fawkes
, is an American Let's Player with over 112,000 subscribers on YouTube and over 50,000 followers on Twitch.
He originally started his YouTube career doing a Machinima called "Smash Fighter". He later decided to stop the series and focus mainly on Let's Plays as he felt nobody does machinimas anymore. Since then he has spent some time with Chilled Chaos and members of The Derp Crew. He has also done animations for The Runaway Guys and Versus, and has gained popularity since taking part in ProtonJon's streams.
Tom joins Jon, Stephen Georg, and The 8-Bit Drummer on the Disc Only Podcast.
---
open/close all folders
Current LPs
Rotating Series with The Derp Crew
Previous LPs
Main LPs
Stream Plays on Twitch
Recurring Stream Plays on Twitch
One-Off Stream Plays on Twitch
Surgeon Simulator 2
Code Names
Pokémon Snap (100% and Perfect Mew)
Miscellaneous Video Series/Playlists
---
His Let's Plays and streams provide examples of: