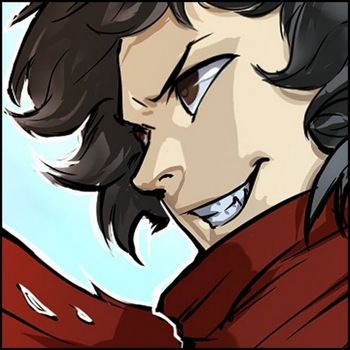 "Hey everyone, this is Manly Badass Hero, and welcome..."
Manly Badass Hero is a Role-Playing Game player on YouTube. He specializes in Let's Plays of mystery games where he tries to explore and solve the mystery and explain it to the viewer. Known for having a very soothing voice, for being very thorough in his playthroughs, and for live-streaming video game play.
His channel can be found here
.
Games Manly Badass Hero Has Played
Charon's Yandere series

Makoto Mobius
Mix Ore
The Cradle of Ruin
Vanilla - Garden Of Judgements -
Kaleido Stella

Creepypasta Land
Dismantled
Doki Doki Literature Club! (Original and Plus)
Don't Die
Emily Is Away Too
The ER: Patient Typhon
FAITH and its sequel
Fausts Alptraum
Re: Kinder
Kitsune Kitchen
Let's Meow Meow
LISA: The Painful RPG
Midnight Train: Going Anywhere
My Beautiful Paper Smile
Nobody's Home
Paranormal Syndrome
Re:Turn - One Way Trip
SCP: Doki Doki Anomaly
Strange Telephone
Suits: A Business RPG
Uri's "Strange Men" Series
Yume Nikki -Dream Diary-
And many others that aren't currently listed above.
---
Tropes associated with him:
---