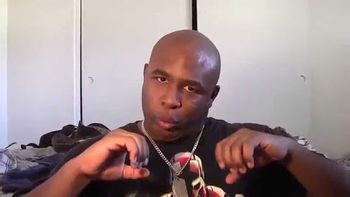 Richard Maurice Barnett (born October 16, 1987), known by the username BlastphamousHD (usually abbreviated to BHD) is a YouTuber that lives in Las Vegas, NV. He has several channels:
Blast can also be found on Twitter
and does livestreams. On his Twitch
where he uploads less frequently, he plays games live and usually for several hours. However, he tries to do streams on YouNow
daily where he tells stories.
Additionally, Blast's little brother KT has started his own reaction channel (now defunct)
and prank channel
. Go show him some love.
---
This Youtuber provides examples of:
---