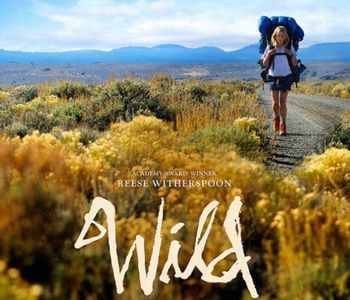 My life, like all lives, mysterious, irrevocable, sacred, so very close, so very present, so very belonging to me. How wild it was, to let it be.
—Cheryl Strayed
Wild is a 2014 film directed by Jean-Marc Vallée, with a screenplay written by Nick Hornby, and starring/produced by Reese Witherspoon. The film is based on Cheryl Strayed's memoir of her 1100-mile trek along the Pacific Crest Trail in 1995. The death of Strayed's mother Barbara (played by Laura Dern) sends Strayed into a life crisis that includes heroin abuse and random casual sex with any man who wants it.
After her self-destructive behavior wrecks her marriage, Strayed decides to hike the Pacific Crest Trail as a sort of purification ritual in which she hopes to become a better person. She starts in the Mojave Desert of California and hikes all the way to the Oregon-Washington border.
Essentially, the film is a female version of Into the Wild with the heroine going about her soul journey with a touch more intelligence and occasional help.
---
Tropes: