"You think time did this? That he was somehow punished for trying to change the future?"
- Dr. Heidecker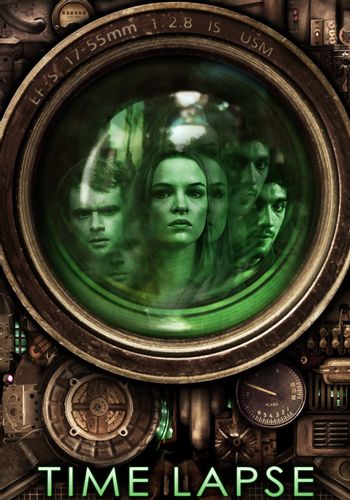 Time Lapse
is a 2014 sci-fi thriller focused on the trio of Finn, his girlfriend Callie and his best friend Jasper. Living together in the same apartment in a building complex Finn manages, they discover a machine in an elderly man's apartment when they check up on his possible disappearance.
Bearing a camera, this machine has been taking pictures through the large window of the trio's living room one day in advance. At first they use this to their financial advantage, but soon enough disturbing events are portrayed in their future.
Has nothing to do with the 1996 adventure game of the same name.
The film provides examples of:
---