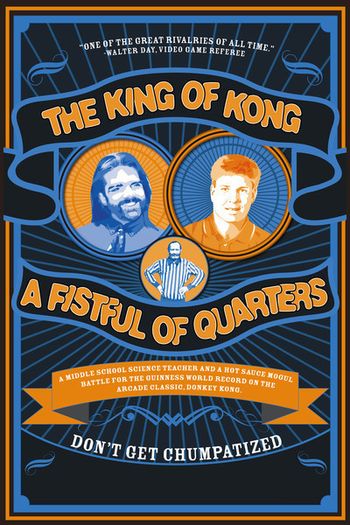 "World record headquarters, how may I help you?"
— Billy Mitchell, answering the phone.
The King of Kong is a 2007 documentary by Seth Gordon about the international top score of the classic arcade game Donkey Kong. The documentary follows Steve Wiebe in his attempt to overtake the top score set by Billy Mitchell in 1982. While following Steve's training regimen and attempts at a home arcade machine to beat the score, the film also goes into how classic arcade international top scores are collected and kept through an international agency known as Twin Galaxies.
---
This film provides examples of:
---