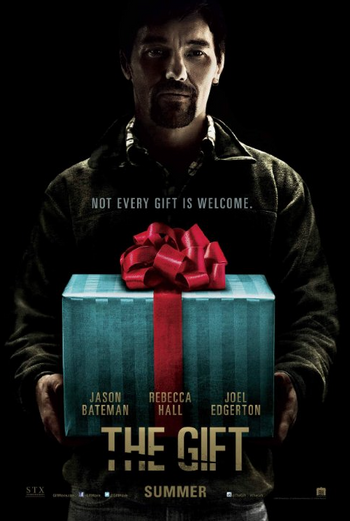 The Gift is a 2015 thriller and directorial debut of Joel Edgerton.
Simon Callum (Jason Bateman) and his wife Robyn (Rebecca Hall) have moved to Los Angeles after he landed a job there. The couple plan to use the opportunity to start over after Robyn suffered a previous miscarriage. In a seemingly chance encounter, Simon bumps into Gordon "Gordo" Mosley, his former high school classmate. Gordo makes several awkward attempts to befriend the couple, dropping in unexpectedly and leaving gifts on their doorstep. When Simon tries to break things off with Gordo, things begin to go south.
Not to be confused with the Sam Raimi horror film of the same title.
---
Trope Me :)
---