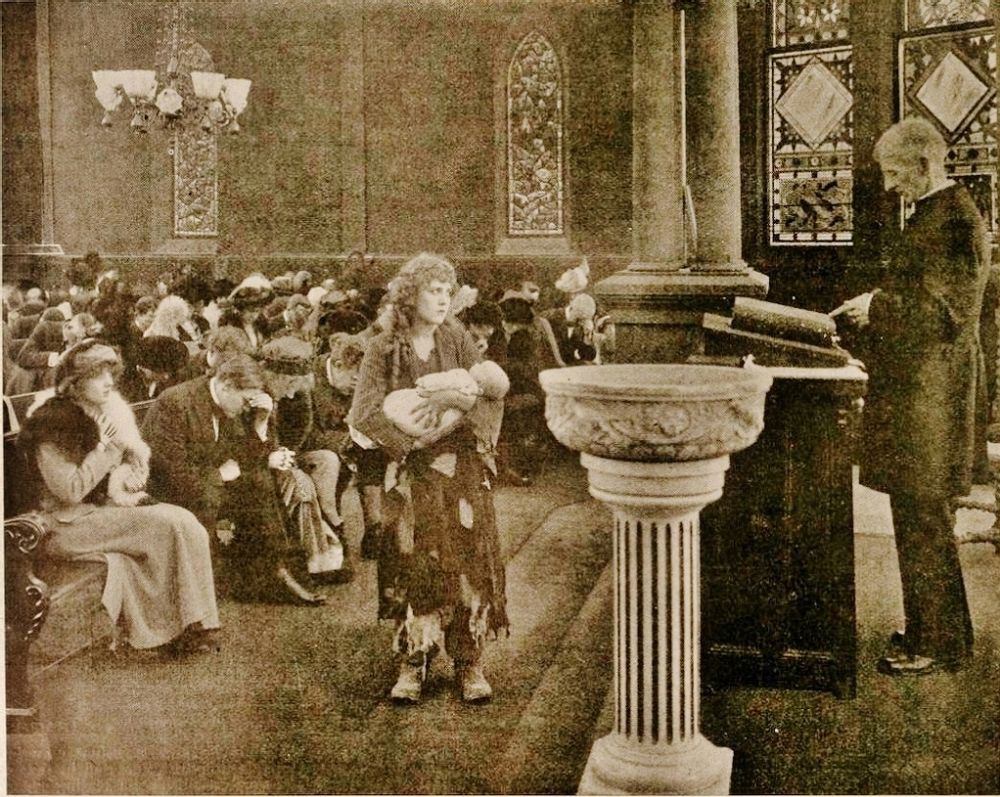 Tess of the Storm Country is a 1914 film starring Mary Pickford, directed by Edwin S. Porter.
Squire Elias Graves is a wealthy aristocrat who owns a home on a cliff overlooking a lake. Some desperately poor squatters live on the lakeshore, and for no particular reason Squire Graves seeks to clear them out. First he seeks to evict them, and then, when the squatters' lawyer points out that they have the legal right to live there, he confiscates their fishing nets. Pickford plays the eponymous Tess, who rallies her friends and neighbors in the squatter village to fight against Squire Graves. At the same time, she is falling in love with the Squire's handsome young son Frederick. If that isn't complicated enough, Tess's father is accused of a murder he didn't commit, and Frederick's sister Teola has a secret.
Tess of the Storm Country is the oldest Pickford feature film to survive. Porter, the director, was a pioneer of early cinema who directed The Great Train Robbery way back in 1903. However, by 1914 the movies had passed him by and Tess of the Storm Country looks creaky and old-fashioned even by 1914 standards. Pickford would later say that "he knew nothing about directing. Nothing." That didn't stop Tess of the Storm Country from being a big success and helping to cement Pickford as one of the biggest stars in Hollywood. Pickford made this film again in 1922; it was the only remake she ever made.
---
Tropes: