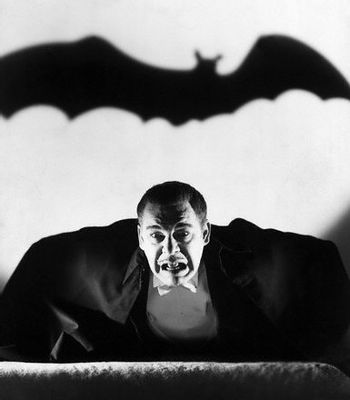 Son of Dracula is a 1943 Universal Horror film directed by Robert Siodmak. The second sequel to the studio's 1931 Dracula (following Dracula's Daughter), it abandons the continuity from the previous films and takes a number of its cues from the original Bram Stoker novel.
Set around New Orleans, the film opens with certain Count Alucard (Lon Chaney Jr.) arriving at the Dark Oaks plantation. He was invited by one Katherine Caldwell (Louise Allbritton), who plans to become immortal with his help...
The next Universal film to feature the Dracula character would be the Monster Mash House of Frankenstein. Not to be confused with the 1974 film Son of Dracula starring Harry Nilsson and Ringo Starr.
---
This film features the examples of:
---