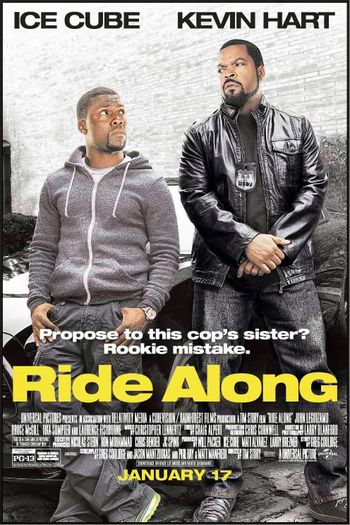 Ride Along is a 2014 action comedy starring Ice Cube and Kevin Hart. It was directed by Tim Story.
Hart plays Ben, a high school security guard that aspires to be a cop and to propose to his girlfriend Angela. When he gets accepted into the police academy, he tells Angela's disapproving brother James (Cube), and he decides to take Ben on a 24-hour patrol of Atlanta to mess with him and break his spirit, all while searching for a notorious gangster.
A sequel, Ride Along 2, was released on January 15, 2016, with Ice Cube and Kevin Hart reprising their roles as James and Ben. Another sequel is now in production.
---
Trope Along:
---