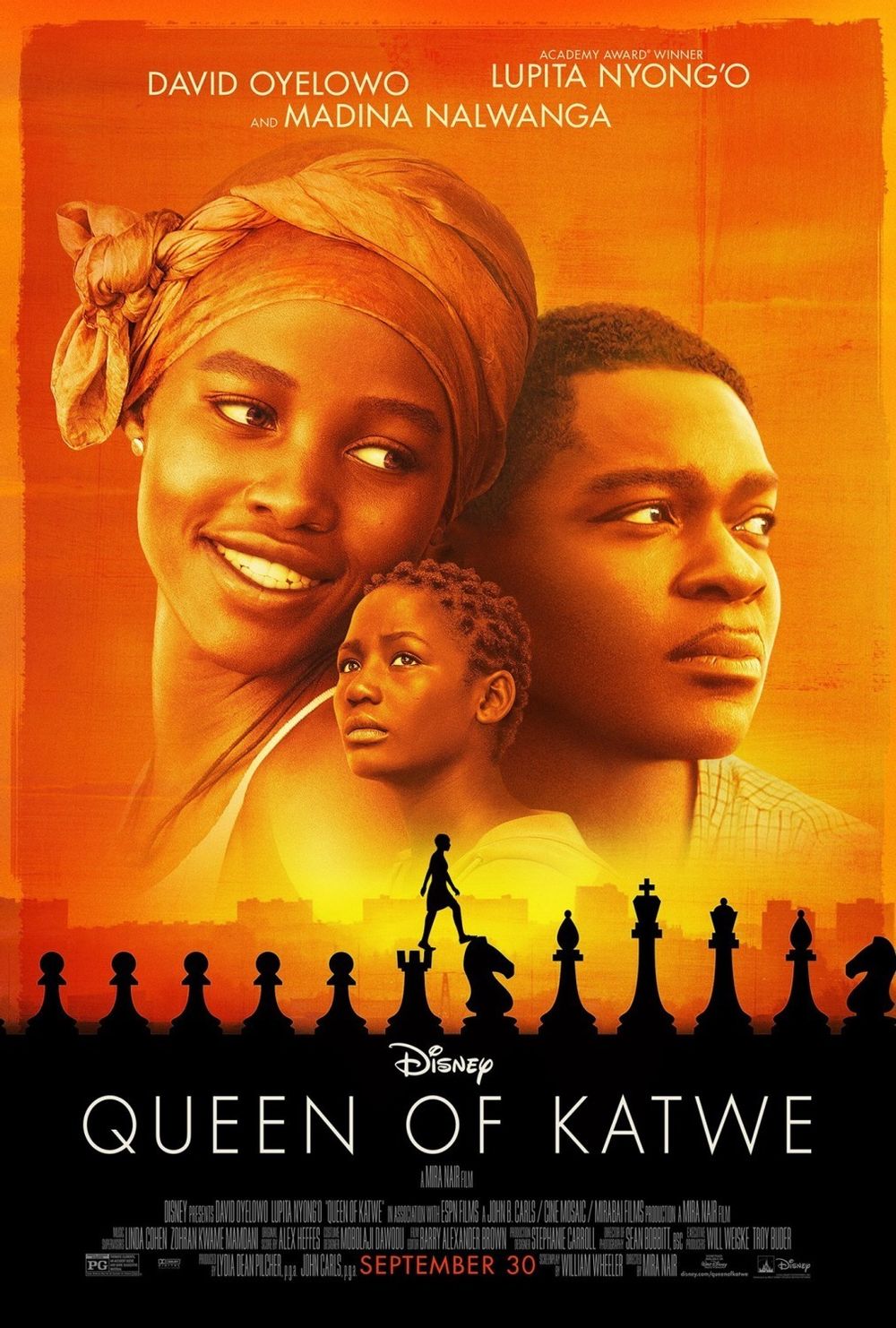 Queen of Katwe is a 2016 film from Walt Disney Pictures, directed by Mira Nair. It stars David Oyelowo, Lupita Nyong'o, and Madina Nalwanga.
It is based on the true story of Phiona Mutesi (Nalwanga). Phiona is a pre-teen girl living in Katwe, a desperately poor slum neighborhood in Kampala, Uganda. Into this slum comes Robert Katende (Oyelowo), who works for a Catholic mission. Katende has started a chess club as an activity for the youth of the neighborhood. Phiona tries to enter the club, but the other kids make fun of her because she smells bad—Phiona and her family live in a shack without running water. Phiona cleans up, enters the club, and learns the game. Soon she is beating all the other kids in Katende's club. Katende realizes that Phiona is a chess prodigy.
Meanwhile, Phiona's mother Harriet (Nyong'o), is occupied with the desperate struggle of day-to-day life in the slums of Katwe, raising four children as a single mother after the death of her husband. The family is eking out a hand-to-mouth living by selling ears of corn in the streets, and Harriet has other problems, like her eldest daughter Night and Night's habit of riding around on a motorcycle with a thoughtless young man named Theo. The pressures of their life in poverty and Phiona's desperation to escape life in Katwe bring tension to the family.
---
Tropes: