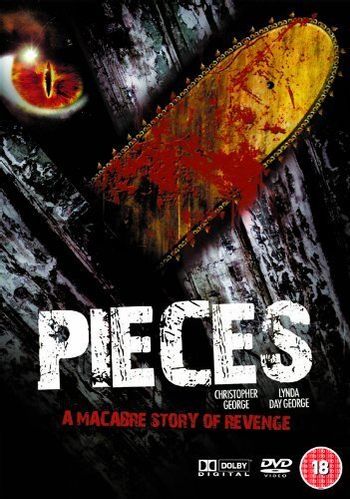 Pieces... It's exactly what you think it is!
A Slasher Movie from the year 1982, directed by Juan Piquer Simón (aka J.P. Simon), who also did Slugs and Pod People
The film opens up at a house in Boston in 1942, where a little boy is shown completing his favourite jigsaw puzzle, which depicts a nude woman. His mother freaks out upon finding the thing, and her son proceeds to answer her reaction by hacking her up with an axe, and cuts the body to pieces. Feigning innocence, the boy manages to trick the police who barge in on the scene.
Forty years later, a college campus is shaken by a string of chainsaw murders as the boy now wants to put his puzzle back together once more, this time with human body parts.
---
Examples:
---