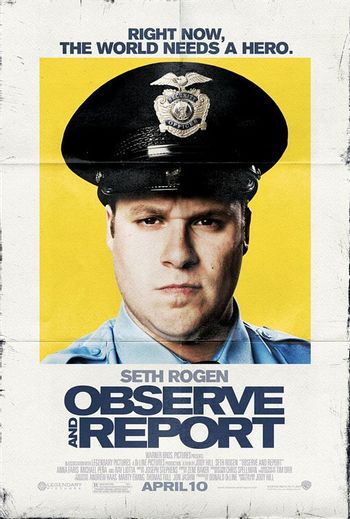 "I thought this was gonna be funny, but instead it's just kinda sad."
— Det. Nichols, a quote that sums up the movie pretty well.
Observe and Report (2009) is a very dark comedy written/directed by Jody Hill and starring Seth Rogen as a bipolar, delusional mall security guard who becomes obsessed with catching a flasher, coming into conflict with a detective (Ray Liotta) also trying to capture the flasher. Being released three months after the PG-rated Paul Blart: Mall Cop, the films have drawn inevitable comparisons to each other.
---
This film includes examples of:
---