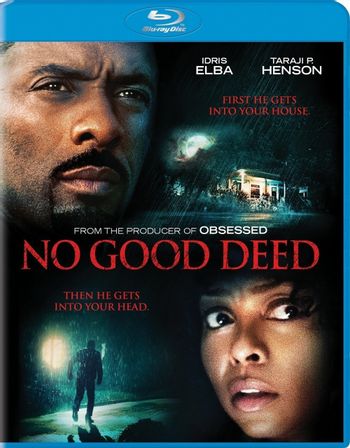 No Good Deed is a 2014 thriller starring Idris Elba and Taraji P. Henson. It was released September 12, 2014.
Elba plays Colin Evans, a violent convict whose parole is denied. He escapes custody and later ends up in the home of Terri Granger (Henson), a married mother of two. Although charming and polite at first, his true nature soon becomes evident, and Terri must fight to protect herself and her children.
Not to be confused with No Good Deed (2002).
---
No Good Tropes:
---