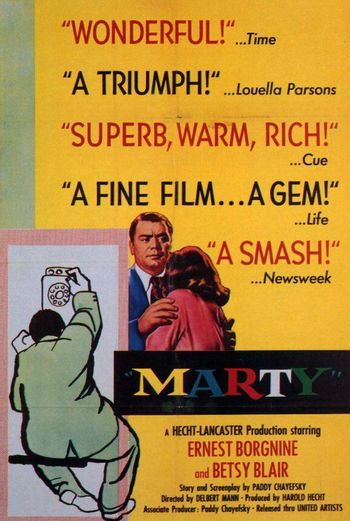 "See, dogs like us, we ain't such dogs as we think we are."
— Marty Pilletti
A 1955 film directed by Delbert Mann and co-produced by Burt Lancaster, Marty was based off a telefilm by Paddy Chayefsky, who also wrote the screenplay.
Marty Pilletti (Ernest Borgnine) is a butcher who lives with his mother. At 34, he's resigned himself to a lifetime of bachelorhood while his siblings have families of their own. Everything changes when he meets Clara (Betsy Blair), a schoolteacher who has also resigned herself to never finding love. Through each other, they find happiness.
---
This film features examples of:
---