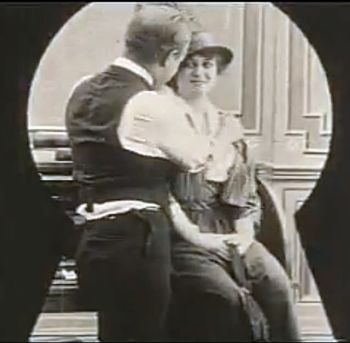 Mabel's Blunder is a 1914 short comedy film directed, written by, and starring Mabel Normand.
Normand plays Mabel, a secretary who is engaged to her boss's son Harry. When Mabel sees Harry embracing an attractive woman, she is grief-stricken. Her brother, who is a taxi driver, stops by Mabel's work to pick up Harry and the mysterious woman. Mabel decides to spy on Harry by dressing up in her brother's clothes and taking the wheel of the taxi. This requires her brother to dress up in her clothes. Cue comic hijinks.
Mabel's Blunder was inducted into the National Film Registry in 2009, as representative of the work of Mabel Normand, who was not only one of the first female comedy stars, but one of the first woman directors.
---
This film provides examples of: