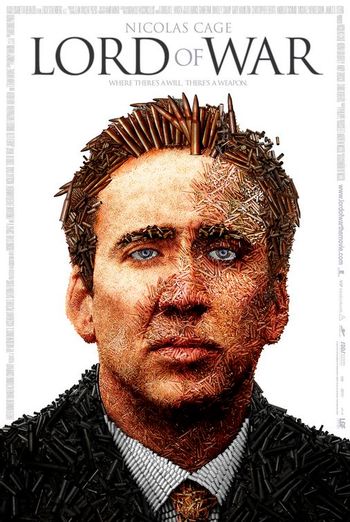 "There are over 550 million firearms in worldwide circulation. That's one firearm for every twelve people on the planet. The only question is... how do we arm the other eleven?"
— Yuri
Lord of War is a 2005 political crime thriller directed by Andrew Niccol and starring Nicolas Cage, Bridget Moynahan, Ethan Hawke, Jared Leto, and Eamonn Walker.
The film revolves around Yuri Orlov (Cage), Ukrainian-American arms merchant extraordinaire, based on the Real Life Russian traffickers Viktor Bout and Leonid Minin.
---
This film contains examples of:
---
"You know who's going to inherit the Earth? Arms dealers. Because everyone else is too busy killing each other. That's the secret to survival. Never go to war. Especially with yourself."