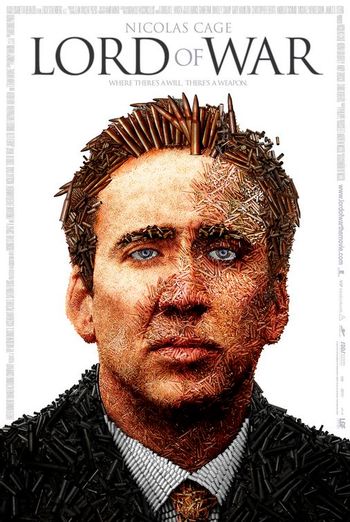 "There are over 550 million firearms in worldwide circulation. That's one firearm for every twelve people on the planet. The only question is... how do we arm the other eleven?"
— Yuri
Lord of War is a 2005 political crime thriller directed by Andrew Niccol and starring Nicolas Cage, Bridget Moynahan, Ethan Hawke, Jared Leto, and Eamonn Walker.
The film revolves around Yuri Orlov (Cage), Ukrainian-American arms merchant extraordinaire, based on the Real Life Russian traffickers Viktor Bout and Leonid Minin.
---
This film contains examples of:
---